Six Quotes By David Armano: The Social Marketeer
"It´s more difficult to unsubscribe from a relationship", writes David Armano, a social media key thought thinker, and one of the first pioneers to think about the impact of social media in business and society in general. David Armano acts as Global Strategy Director, Key Accounts for Edelman's . Widely known as both a digital veteran as well as an internationally recognized thought leader and speaker—David, who was the first one to focus on the "social" aspect of "social media" has written regularly to the Harvard Business Review, Bloomberg Businessweek, AdAge, Adweek and Digiday. He's also spoken at events such as TEDx, Web 2.0 and the WOMMA Summit. As Global Strategy Director with focus on digital centric integrated marketing, David's remit includes partnering with the firm's senior clients across a handful of key US based accounts with global reach.
David is considered to be a highly influential voice on the subject of social media for business, having been one of the fist one to focus on the importance of the "social" in the landscape of "social media". David runs a blog since 2006, where you can access his fantastic visual thinking archive filled with precious infographics and mind maps about various concepts connected to social business. There you will find his latest article about social business in the connected age, entitled: social business isn´t dead – it´s just connected . In it, David maps the reasons why social business is the result of the increased connectedness of our contemporary days. He summarizes the main points that catalyze that connectedness as being the cloud, mobile devices, the increased preassure upon brands to produce quality content, "which either educate, inform or entertain us as never have brands had to work so hard to get their target audience to pay attention to them" and the sharing economy.
As David mentions: "The thing that's driving massive change in organizations today is the fact that we've become connected in a number of ways that haven't existed in the past. It's bigger than social. It's bigger than mobile. It's bigger than wearables. And it will take years to work through as connections empower individuals across the board.  "
Here we offer a review of some of the most interesting quotes by David Armano:
1. "Media itself is not social. But people are social." David Armano
Quote By David Armano
 2."If we feel for the people we design for – we will do what is in their best interest. And that is being a compassionate designer." David Armano
Quote By David Armano
3. "As the quality of digital experience improves, the value of creating passionate users is becoming clear brands wishing to thrive in the "experience economy". Provide an experience that is both useful, usable, desirable, and differentiated and you will create demand for your brand and delight for your customers." David Armano
Quote By David Armano
4. "I believe that logic plus emotion are a winning combination. When useful and useable meet delight – great things happen. It´s about balance." David Armano
Quote By David Armano
5. "In order for "social media" to become reinvented, it has to change (or we need to). And change as we all know always begins with people – so our focus needs to turn here." David Armano
Quote By David Armano
6. "It´s more difficult to unsubscribe from a relationship." David Armano
Quote By David Armano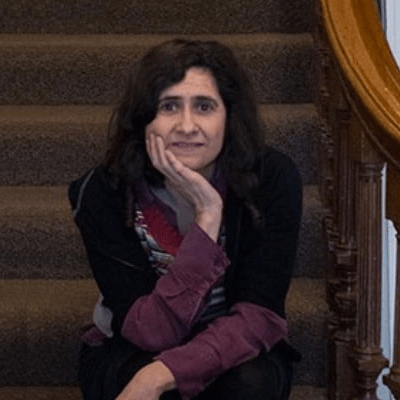 Maria Fonseca is the Editor and Infographic Artist for IntelligentHQ. She is also a thought leader writing about social innovation, sharing economy, social business, and the commons. Aside her work for IntelligentHQ, Maria Fonseca is a visual artist and filmmaker that has exhibited widely in international events such as Manifesta 5, Sao Paulo Biennial, Photo Espana, Moderna Museet in Stockholm, Joshibi University and many others. She concluded her PhD on essayistic filmmaking , taken at University of Westminster in London and is preparing her post doc that will explore the links between creativity and the sharing economy.