Fed up of being stuck in the rat race, working the 9-5, no job satisfaction in a career you're not passionate about? Maybe you're looking for ways you can earn some extra income on the side, or want work that can be flexible around your other commitments? Perhaps you just have a skill or passion, and want to earn some money from it? Either way, setting up your own small business can be the answer. Whether you have plans to expand and build an empire or are happy to keep it small, here are some considerations to think about before taking the plunge.
Set a Budget
According to POSQuote.Com, working out how much money you have to get started should be your number one priority. Maybe you have savings, or a business loan could be an option. You might want to go in with a business partner which allows you to have double to funds to work with. You could even find an investor if you have an innovative product or idea which you think warrants an investment. In some cases there might be help from the government in the form of grants, or charities can sometimes help by running schemes and offering advice. If you are planning on quitting your job to run the business, you need to ensure you have enough money to get you through until you start turning a profit. It might be a while before you earn anything, so be sure you can cover your monthly outgoings until then. You will need to think about what equipment and stock you will need to buy, and generally into all of the startup costs.
What Skills Do You Have?
Have you always been the creative type? A business selling homemade candles, jewelry, clothing or homewares that you make yourself could be an option. If you've always loved design and are a whizz on Photoshop or Illustrator, there's a good market for blog and website banners, graphics and logos. You could create clip art bundles, and either sell them in digital packs or use them to make cards, prints, wrapping paper and so much more. If you're a writer you could offer proofreading and article writing, or start a blog. Or any other skill you could offer online tutoring via Skype. Have a think about what you're good at and enjoy, and build your business around this.
Reselling For a Profit
If you're not too sure about how to utilize your skills, how about a business buying products and selling at a profit? You could create a shop based on a theme anything from children's clothes to shabby chic homewares to medical supplies and find wholesalers. Create your shop and price items so that customers aren't put off by high prices, but you're still making a profit. You give customers a carefully curated selection of products giving them a pleasant shopping experience and earning yourself money. If you're going to be selling physical products, having inventory management software to help you keep on top of things could be useful. Even if you have a relatively small amount of stock in at one time, it helps you to stay organized and in control of your business.
Create Your Brand
Once you have established what you're selling work on creating your brand. This will be your company name, logo and graphics which will be used on your website and across any literature and flyers you put out. Even for a small business, building up a brand is important. It helps to make you look reliable and trustworthy to customers, which is important when you're a small company. People can be dubious buying from companies they don't know, so work on pushing the brand and building up a reputation.
Where Will You Sell?
Will you be a local business selling from a shop or stall? If so, make sure you factor in the cost for premises. If you will be selling online, do you have room to store stock at home or will you need to rent an office and warehouse space? If you want to sell across a broader area, selling online is the best option. You could set up an e-commerce shop, or sell through an online marketplace like Amazon or eBay. There will be fees for this, but it will get your products to a wider range of people.
Will You Employ Any Staff?
The decision to take on another staff member shouldn't be taken lightly. As an employer, there are strict rules to follow to ensure the safety, correct treatment and wages of your staff. Many small businesses can be run individually if you're prepared to put the work in, although as you begin to grow employing others can be a natural step . Make sure you do the research and look into the process carefully before you go ahead to make sure you're following all the rules.
Utilize Social Media
Social media is a fantastic, free way to promote your business . If you sell locally, you could join local small business groups and promote there, or if you sell across the whole internet consider a platform like Twitter. If you write a blog, not only will you build up a loyal following (and could make money from your blog too) but you can use it to promote your business and your website. If you're not much of a writer, there are plenty of sites where you can hire freelance writers to create a piece based on your specifications without spending much.
It might be a case of trial and error for you to work out what works on social media. You could try posting and different times or use different hashtags. You could try posting a snappy image with some information instead of just links which might look spammy and put people off. Teaching yourself about social media marketing will be highly beneficial since these sites are so well used, and can lead to a lot of sales.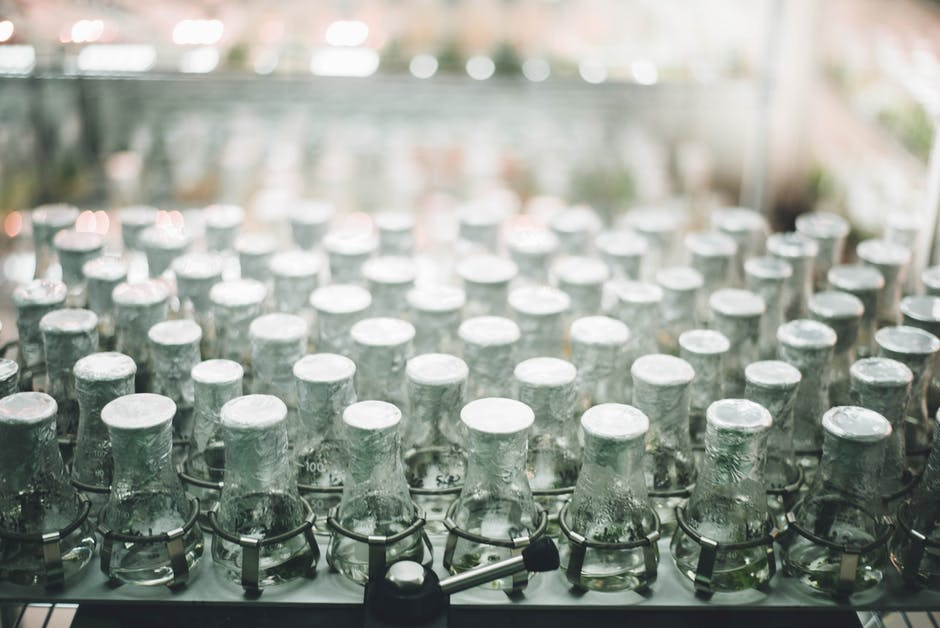 Consider a Mobile App
A website is essential for any business these days and is something you simply can't be without. However a mobile app is something that many small and medium businesses still haven't got on board with and is something that allows you to get ahead. If it's in your budget, you could speak to an app designer and have them create you something that's responsive and beautiful. Since customers now buy more on mobiles and tablets than they do on laptops and computers, this is a good way to ensure your business is visible and could be what you need to secure those extra sales. It's another way for your company to look reliable and trustworthy, and once you have your company on the devices of customers, you're good to go. Using notifications, you can send information, offers, and discounts to tempt them into placing an order. At the very least, ensure that your website is properly optimized for smartphones and tablets.
Don't Forget The Hidden Costs
As soon as you start turning a profit you should be putting 20% away for your tax bill, so you're not left with a big bill at the end of the year that you can't pay. There are a number of 'hidden' costs in business that you might not have thought about when making your plans. Being aware of them means you can stay in control and not exceed your budget. One is postage and packaging, packing materials and postage costs more than you might think so is a big one to factor in. You might consider changing some of the materials in your products if shipping is costing too much. For example, if you were selling framed prints could you replace the glass in the frames to a lighter (and more robust) plastic?
Insurance, permits, licenses, and maintenance costs are other things to consider. Once you have bought the equipment you need, you have to think of repair costs if things go wrong too. Having a contingency fund is so important, you need a buffer there in case everything doesn't go to plan. Being able to keep going through a rough patch due to having the funds available can be the difference between success and failure.
There's a lot to consider when it comes to setting up a business. Be sure to do plenty of research, and speak to someone who can give you solid business advice if you need it. Go onto everything with your eyes open, be organized and well prepared to increase your chances of success. New businesses are particularly fragile and are prone to failure, but it doesn't mean it has to be this way. If you have an idea, product or service that you know people want, providing you market yourself in the right way you're not likely to fail.
What do you think the main things to consider are when setting up a small business?

Founder Dinis Guarda
IntelligentHQ Your New Business Network.
IntelligentHQ is a Business network and an expert source for finance, capital markets and intelligence for thousands of global business professionals, startups, and companies.
We exist at the point of intersection between technology, social media, finance and innovation.
IntelligentHQ leverages innovation and scale of social digital technology, analytics, news and distribution to create an unparalleled, full digital medium and social business network spectrum.
IntelligentHQ is working hard, to become a trusted, and indispensable source of business news and analytics, within financial services and its associated supply chains and ecosystems.