Dinis Guarda interviews Rajat Prakash, an experienced lawyer in India, MD at Athena Legal about the Future of Law / Legaltech
Rajat Prakash is an experienced Lawyer with a demonstrated history of working in the law practice industry. Rajat Prakash is a MD at Athena Legal, with a network of 200 lawyers in India. Rajat is a Skilled in Negotiation, Contract Negotiation, Leadership, Public Speaking, and Litigation. Strong business development professional graduated from Cardiff University and The Scindia School, Gwalior.
Rajat Prakash Interview focus
1. An introduction from you – background, overview, education…
2. Career highlights
3. Your company / companies, organisations and focus?
4. Legal framework in India
5. Business in India
6. Innovation in the legal world
7. How do you see Society 5.0 – 4IR and all areas of digital transformation?
8. What are your views on our society, technology and digital transformations?
9. What are your goals and how do you see the future of work and the main trends in tech and society?
10. With Covid-19 what ways do you envision to redesign our society with technology and social impact?
11. What are your visions for the present and future?
Rajat Prakash Interview Quotes and Highlights
· I come from a very humble background. My parents have always pushed me to become better and gave me everything they could, including the best education in one of the best schools in India. When I finished school I moved to Cardiff (UK) to study law and this gave me an incredible opportunity to understand and learn how law works in different countries and cultures, including visiting trips in Washington DC and Brussels. After that I moved back to India and I was a bit confused, I didn't know what I wanted to do. I went to my father for advice and after a meaningful chat, I decided to start my own business focusing on providing legal services.
· Law works very differently from one country to another, the roles are different, the way solicitors present their cases, etc.
· And the work culture is also different. When I was working in the US they wouldn't let me stay longer in the office but in India, the first day at work I stayed until really late at night.
· Doing business in India used to be quite hard not long ago. And not only for foreign businesses but also for Indian citizens. Just an example, before it would take more than a month to open a business in India, while now it takes no more than 3 days. For foreign businesses, I understand that there still are many barriers to entry in the Indian market. But again, the government is acting quickly. They understand that to move India to the forefront on the global landscape, these barriers need to be removed and welcome investment and business coming from abroad.
· Digital transformation in law. There has been a digital revolution in India. India was one of the first countries that started promoting digital currencies. If we talk about the legal industry and boosted by the COVID-19 pandemic, court processes are being changed to adapt to this new reality without losing performance. The government is promoting digital documentation and online court hearings.
· Data protection frameworks. Data protection is in early stages in India. The government is trying to catch up. This is a constant in technology innovation, when a technology breaks through it creates a new space that needs to be regulated, but political action is slower. And data protection in India is going through that process. Current legal work goes in a EU-like GDPR framework. As of now, the lack of data protection and data privacy is a major issue in India as users aren't protected at all.
· Overall, the legal industry is not a digitized sector. There are many potentials there, like smart contracts and blockchain, but it is a very traditional, highly restricted industry. However, technology can help, especially the business side of law. In my law firm, for example, we are now doing meetings with clients and partners online and that is a trend we think we are going to keep doing after the pandemic.
· One of the suggestions I would give to any person, company that wants to come to India and do business here is to partner or collaborate with someone that is already settled in India because it will provide a more accurate market research and insights about how things work there. The second is about partnering with law firms and experts that know the legal framework in India, especially because law changes from every state to another.
· My advice in every dispute in India is that you are going to be much better off if things are really clear before starting a dispute. In business, for example, for every startup they need to be very diligent in protecting their trademarks in place to avoid problems and conflicts in the future. And they need to do that in a global manner because when a startup grows and wants to expand they may find that their idea, product is already taken in other jurisdictions.
---
More Interviews
Video Interview: Mamadou Toure, Founder Africa 2.0 Foundation – Digital Transformation In Africa 
Video Interview: Prof Darryl Newport, Director of Sustainability Research Institute (SRI) – Green Economy And The Future of Cities
Dinis Guarda Interviews Michael Terpin, Founder and CEO of Transform Group And BitAngels – Legendary Blockchain Investor And Crypto Investor Influencer
Anil Singh, Vivek B. Singh, Founders Procam And Creators Of The Tata Mumbai Marathon On The Growing Sport Industry in India
---
Rajat Prakash views on data, privacy and law
In a recent article published on Business World, Rajat Prakash stated that: "The Personal Data Protection Bill, 2019 ("Bill") is significant legislation which seeks to regulate how personal data is treated by the entities collecting such data and establishes a statutory authority to regulate and enforce the data protection regime in India. The Bill governs the processing of personal data by the government; entities incorporated in India, and foreign companies collecting personal data of individuals in India. The Bill terms personal data as any data which includes characteristics or traits about an individual which can be used to identify such individual. Such data includes financial data, biometric data, caste, religious or political beliefs, or any other category of data specified by the government. Under the Bill term Data Fiduciary means anyone who collects the above mentioned personal data, which makes social media platforms, banks or even the local RTO offices, a Data Fiduciary. Data Principal is any person to whom the said personal data relates to."
Likewise, the expert added that according to that bill, it mandates that explicit consent from the Data Principal must be taken in respect of the data to be processed. The consent is only considered adequate under the Bill if it is free of coercion, with due information, specific to the purpose, clear in wording and fully capable of being withdrawn at all times. Further, the Data Fiduciary is supposed to maintain the data in the most accurate and up to date form and in case any discrepancy is found, the same is to be reported to the data principal for amendment or correction. The Bill also mandates that if the purpose has been achieved, the data should be immediately deleted unless the same is required to be maintained by any law or judicial orders.
"The Bill seeks to enforce the above by way of heavy penalties like fine of five crore rupees or 2% of total worldwide turnover, whichever is higher in case of failure to fulfil the obligations and fine of 15 crore rupees or 4% of total worldwide turnover, whichever is higher in case of processing or transferring personal data in violation of the bill," he added.
Sources / links
https://www.linkedin.com/in/rajat-prakash-061748170
http://www.businessworld.in/article/Data-Protection-Compliance-By-Data-Fiduciaries/04-02-2020-183295/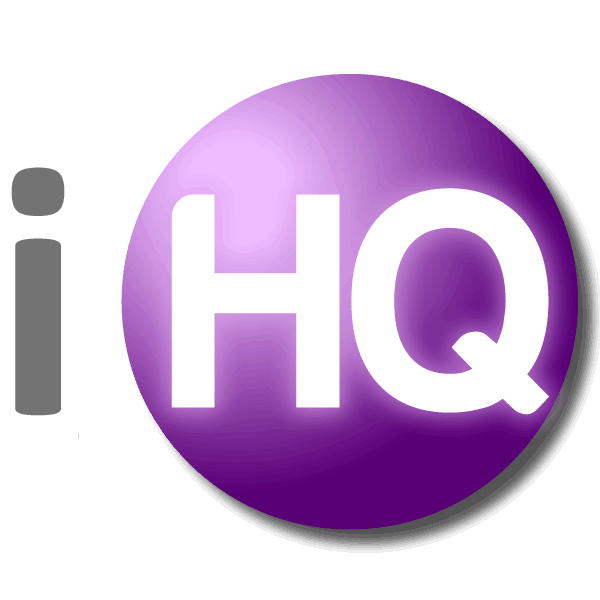 IntelligentHQ Your New Business Network.
IntelligentHQ is a Business network and an expert source for finance, capital markets and intelligence for thousands of global business professionals, startups, and companies.
We exist at the point of intersection between technology, social media, finance and innovation.
IntelligentHQ leverages innovation and scale of social digital technology, analytics, news and distribution to create an unparalleled, full digital medium and social business network spectrum.
IntelligentHQ is working hard, to become a trusted, and indispensable source of business news and analytics, within financial services and its associated supply chains and ecosystems.