Wise Initiative Qatar Foundation
The WISE Initiative is a Qatar Foundation project  that is focused on driving innovation in education to the very top of the global agenda. The organization seeks to link up innovators with a global platform with a view to spreading and developing new ideas and innovative approaches for education. It also endeavours to advance successful practices that have been adopted in different sectors and promote these around the world to help shape the future of education. There are a range of different activities that have been undertaken to achieve this. Take the "Wise Prize" for example. As the Chairperson of Qatar Foundation her Highness Sheikha Moza bint Nasser points out:
"It is our aim that this prize should raise global awareness of the crucial role of education in all societies and create a platform for innovative and practical solutions that might help alleviate some of the challenges which education faces around the world."
The prize was created in 2011 by the Chairperson and it seeks to recognize either an individual or a team of a maximum of six people for an outstanding world-class contribution to education. It aims to raise the status of education through offering this prestigious prize. Winners have included Sir Fazle Hasan Abed who founded BRAC. BRAC is an initiative based in Bangladesh, that started in a remote village in Bangladesh in 1972, growing to be now the largest development organisation in the world. It has improved the lives of millions of people on three continents through education activities.
Qatar Foundation runs the Wise Summit. These have been running since 2009, and the latest will run in November 2014 in Qatar. The theme of this year's event is "Image-Create-Learn: Creativity at the Heart of Education." The summits bring together education practitioners, decision makers and influential experts to devise steps to improve education worldwide. It draws together individuals from both the public and private sectors to this end, running for three days to drive collaboration and share practices.
As well as the summit and the prize there are also prestigious Wise Awards. Six awards are given each year. To be eligible to enter for these, the applicant must be working on an innovative project that addresses global educational challenges. People from more than 140 countries have entered, and the organisation has processed in excess of 2,400 applications for these awards. There have been 36 projects awarded to date and these have been derived from different sectors and locations. Commonalities that award winners all share are an innovative character, positive contribution and potential for scalability and adaptability. Prize winners receive $20,000 US as well as global visibility for what they are doing. In the following video, published by Wise´s youtube channel, you can see a report from thew 2014 receiver of WISE award: Camfed, an organization that is unlocking the potential of girl´s education in rural Africa.
Wise also offers an accelerator programme. This is suited to education projects recently launched that user or are designing new technologies. It is good for those that have goals but that need some expert help to proceed. It assists projects to grow by connecting them with potential funders and investors. The programme provides qualified mentors and partners to offer strategies and support to projects to develop beyond an idea stage. Seven projects are selected per year as a maximum to take part in the accelerator. These projects are followed for one year. During this time they get customised mentoring that helps to address their needs to help them to develop and grow. At the same time as this the Wise Accelerator connects the projects with an international network that allows for opportunities to share knowledge as well as to gain support from either donors or investors. The projects chosen are those that demonstrate significant potential for scalability and an overall positive impact on education worldwide.
If accelerator programmes, prizes, awards and summits were not already enough, the Foundation also produces "Wise Books". To date three books have been written for the library. These books analyse the challenges that education faces today in being able to provide people with the skills that they need to be able to succeed in the 21st century. The authors have travelled far and wide to identify solutions that are innovative and that really combat these issues, making a big difference. There is a book that focuses on technology and connection and also a book about what pioneers in this field are doing. The third book looks at the relationship between education and the world of work.
Taking this multi-pronged approach there is no doubt that WISE is changing the face of education.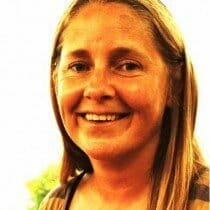 Paula Newton is a business writer, editor and management consultant with extensive experience writing and consulting for both start-ups and long established companies. She has ten years management and leadership experience gained at BSkyB in London and Viva Travel Guides in Quito, Ecuador, giving her a depth of insight into innovation in international business. With an MBA from the University of Hull and many years of experience running her own business consultancy, Paula's background allows her to connect with a diverse range of clients, including cutting edge technology and web-based start-ups but also multinationals in need of assistance. Paula has played a defining role in shaping organizational strategy for a wide range of different organizations, including for-profit, NGOs and charities. Paula has also served on the Board of Directors for the South American Explorers Club in Quito, Ecuador.