The UK Government has announced the launch of the Social Stock Exchange (SSE)- a new initiative designed to connect the public financial markets with social impact investment.  The SSE gives investors access to information on publicly listed businesses with strong social and environmental purpose, and guarantees full and transparent disclosure on the impact of those businesses. A Social Impact Business is one that uses commercial models to organize, mobilize and manage a for-profit business that delivers social and environmental change. The Social Stock Exchange isn't a trading exchange. It simply connects social impact businesses with investors looking to generate social or environmental change as well as financial return from their investment.
Its aim is to bridge the information gap between values-based investors and growth businesses that are delivering positive social and environmental impact through their core activities. By doing this the SSE provides investors with the knowledge they need to identify and compare those organisations that deliver demonstrable value to society and the environment. This will allow the social investment market to grow to scale, leading to the creation of more impact.
In a guardian article, Pradeep Jethi, Co-founder & CEO wrote:
"London is at the centre of a global drive to make the growing social impact investment market a success – it's so often at the forefront of financial innovation, but there are also a lot of very interesting companies here delivering high social and environmental impact. For the first batch of companies admitted to our new Social Stock Exchange platform, we've had UK companies approach us from a really diverse range of sectors. Think social and affordable housing, clean-tech, waste, water, recycling, education, health, sustainable energy and transport, and culture".
The Prime Minister has highlighted in a speech ahead of the G8 summit that the SSE demonstrates that the UK is at the heart of financial innovation and social investment. The global market for social impact investment is estimated to be worth $9 billion and expected to grow to between $200 and $650 billion in the next decade.*
The announcement also saw the announcement of the first member companies to be admitted to the SSE. They are high growth businesses in markets such as social and affordable housing, clean-tech, waste, water, recycling, renewable energy, sustainable transport, health, education and culture. They include Ashley House plc, V22 plc, Straight plc, Scope, Places for People, ITM Power plc, ValiRx plc, Good Energy Group plc, Primary Health Properties plc, Halosource plc and Accsys Technologies plc.
A further 12 companies are currently pending admission, following the SSE's rigorous three stage admissions process, which includes the requirement to be admitted to a regulated Stock Exchange (hence the role of London Stock Exchange Group in supporting this initiative), the production of an Impact Report and assessment by the SSE's Admissions Panel, formed of leading social impact investment experts.
The SSE is supported by a number of high profile organisations including London Stock Exchange Group, City of London Corporation, Big Society Capital and the Rockefeller Foundation. 
Pradeep Jethi, said "We believe that organisations that place social and environmental aims at the core of their activities, whilst operating on robust revenue and growth models, are the ones best equipped to generate the kind of positive impact that creates real change. Nobody can guarantee a return on capital – but the SSE can guarantee the social benefit and standards of each and every company they admit."
Xavier Rolet, CEO London Stock Exchange Group said "London Stock Exchange Group supports the Social Stock Exchange in order to provide entrepreneurial and growth companies increased visibility within the social sector and access to a wider pool of engaged investors."
Big Society Capital's CEO, Nick O'Donohoe said: "As a key investor into the Social Stock Exchange, Big Society Capital is fully supportive of this ground-breaking initiative that is integral to the future growth of the global social impact investment market. Today's Social Impact Investment Forum places the UK at the centre of social investment innovation, with the SSE forming a key piece of this new infrastructure. We are delighted to see some truly great companies featured on the newly launched platform and are proud to be a key supporter of the SSE."
Minister for Civil Society Nick Hurd said: "Around the world investors are looking to do more with their money, and ensure it has a positive social impact. Once again Britain is leading the way in this field by hosting the world's first Social Stock Exchange to provide a trusted source of investments that can achieve that impact."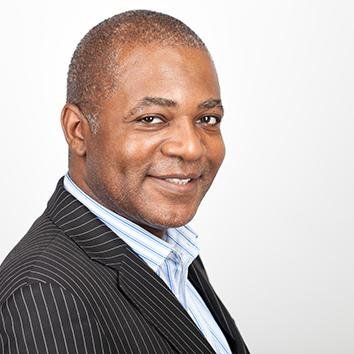 Hayden Richards is Contributor of IntelligentHQ. He specialises in finance, trading, investment, and technology, with expertise in both buy-side, sell-side. Contributing and advising various global corporations, Hayden is a thought leader, researching on global regulatory subjects, digital, social media strategies and new trends for Businesses, Capital Markets and Financial Services.
Aside from the articles, interviews and content he writes for IntelligentHQ, Hayden is also a content curator for capital markets, analytic platforms and business industry emerging trends. An avid new media explorer Hayden is driven by a passion for business development, innovation, social business, Tech Trading, payments and eCommerce. A native Trinidadian, Hayden is also a veteran, having served with the Royal Air Force Reserves for the past 10 years.
Follow Hayden on Twitter @HaydenARichards, linkedin.com/haydenhrichards and http://www.scoop.it/u/hayden-richards