UK not seen by global community as an 'innovation hot spot' suggesting more needs to be done to promote its reputation and capabilities.
Is the above statement accurate? I am not sure I agree. Perhaps it is a PR issue, but there is a lot going on that might have been missed on the Innovation radar. Nevertheless the relentless advancements of new tech continues to make its presence felt on  many fronts.  It is expected that not every emerging technology will alter the business or social landscape—but some  may actually have the potential to disrupt the status quo and alter the way people live and work. Technology executives 'worldwide' believe that the United States is the country most likely to come up with the next 'disruptive technology breakthrough' that will have a global impact in the next four years, according to the latest Global Technology Innovation survey by advisory firm KPMG.
KPMG surveyed 811 technology business leaders worldwide from technology industry start-ups, mid-sized to large enterprises, venture capital firms and angel investors in order to identify disruptive technologies, innovation trends, and the scope of change. In a change from last year's survey (when the US and China tied for top spot), 37 percent of the respondents said the United States shows the most promise for disruptive breakthroughs, while 24 percent cited China, and 10 percent predicted India, followed by Korea (7 percent), Japan (6 percent) and Israel (6 percent).  The UK was named by only 1% of respondents as a future hotspot for the next disruptive breakthrough and ranks number 9 in the list jointly with Russia.
Tudor Aw, KPMG Head of Technology Europe comments:
"This survey shows that at the moment the global Tech Community does not see the UK as hotspot for future technology innovation. This underestimates the tremendous talent, creativity and favourable conditions we have in place. We need to do a better job of promoting Tech UK as a brand overseas so people understand all the strengths we have, as well as our existing world leading capability. Good examples of this include graphene which is seen as a technology that will revolutionize the 21st century; two physicists from Manchester University won the Nobel Prize in Physics for their work in this field. Another example is our world leading companies in the field of semiconductor IP used in smart phones."
Tech Innovation Confidence Index
This year the survey also debuts a confidence index gauging each country's prospects for tech innovation. The index is based on tech leaders in each market rating their country on ten success factors including talent, infrastructure, incentives, and capital.
India grabbed the country lead with an index of 72. The country's technology leaders gave high marks for talent, mentoring, ability to drive customer adoption, technology breakthroughs, and technology infrastructure with the lowest rating reserved for government incentives. Israel ranked second (71 points), while the U.S. came third (65 index points). The UK reached 50 index points ranking 9th,  suggesting UK tech executives are generally less happy than tech executives in other leading economies about their access to key resources, such as capital, talent and tech infrastructure.
Access to talent and capital key but UK tech companies lag behind
In order to enable tech innovation the two factors most often cited by tech executives worldwide were availability of talent and access to capital. Asked about accessibility to key resources, UK executives seem less satisfied than their colleagues in other countries. For example, only 44% of UK tech executives said that talent is sufficient accessible to them (India 75%, China 62%). 41% of UK executives said they that tech infrastructure is sufficiently accessible, compared to 67% in the US and 69% in India. And only 33% of UK executives thought they have sufficient access to funding compared with 78% in India.
UK tech executives also cast doubt on the ability of the UK's education system to enable future innovation. Only 23% of UK respondents consider the education system to be successfully contributing to driving innovation, less than executives from all the other major economies surveyed.
Tudor Aw comments:
"A real area of concern continues to be education that is relevant for the tech sector, something that is increasingly been raised and debated. We need to ensure that sufficient resources are placed on relevant education that will support hard core technology innovation and development, not just how to utilise technology applications."
However, UK companies are more optimistic about the sector's outlook than many of their counterparts in other countries. Intentions to employ more staff is higher in the UK than either China or the US, with 16% of UK companies to hire at least 100 people in the next year (compared to 11% and 6% respectively.) Only tech companies based in India are seeking to hire more, with a quarter of companies intending to hire in the next 12 months.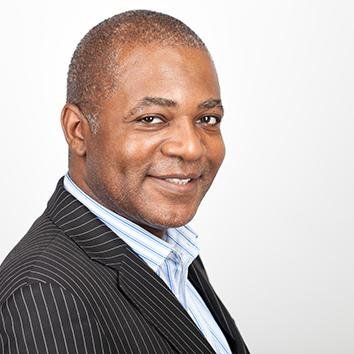 Hayden Richards is Contributor of IntelligentHQ. He specialises in finance, trading, investment, and technology, with expertise in both buy-side, sell-side. Contributing and advising various global corporations, Hayden is a thought leader, researching on global regulatory subjects, digital, social media strategies and new trends for Businesses, Capital Markets and Financial Services.
Aside from the articles, interviews and content he writes for IntelligentHQ, Hayden is also a content curator for capital markets, analytic platforms and business industry emerging trends. An avid new media explorer Hayden is driven by a passion for business development, innovation, social business, Tech Trading, payments and eCommerce. A native Trinidadian, Hayden is also a veteran, having served with the Royal Air Force Reserves for the past 10 years.
Follow Hayden on Twitter @HaydenARichards, linkedin.com/haydenhrichards and http://www.scoop.it/u/hayden-richards