London Landscape, photo by Howard Kingsnorth
Steve Darragh is the Director – Acting CEO of Uprise London. Uprise London is a CIC that believes homes are for people – not for profit. The company started in 2014 with a group of like-minded individuals from  varied social and commercial backgrounds that aimed to deliver truly affordable, quality homes for rent or to buy,  for Londoners who live and work in London and pay UK taxes. Uprize is a CIC and its profits are then reinvested to build homes for social purpose – long term accommodation for women and children leaving refuges and situations of domestic violence or trauma.
The Uprise innovative model of blending social, impact, private and government funds leads to innovative and flexible funding solutions. With the support of mainstream and social lenders, pioneers in social investment and impact investors, Uprise is able to buy quickly, below asking price, properties which are offered off market.
Uprise is organising the event Social  Value Boot Camp – London on the 16 March 2016 in Friends Meeting House Euston Road, London, NW1 2BJ with an impressive panel of speakers including:
Vicky Pryce – Prisonomics Author and Economist
Madeleine Thornton – Big Issue Invest
Nicolas Poinset — CEO, Aleron partners
Paul Toyne , Director of Sustainability, Balfour Beatty
Maggie Berry  – Executive Director for Europe, WEConnect  International
Dominic Llewellyn, CEO , Numbers for Good
Nick Taylor  – GLA Land Directorate
Vicky Owen –  Mail on Sunday Enterprise and Business
Gill Plimmer, writes on business and social enterprise particularly public / private partnerships at FT
Ellie Rae Ward – Journalist for Pioneers Post
Dinis Guarda –  CEO, Ztudium – IntelligentHQ
In the following insightful and in depth interview, Steve Darragh tell us more about Uprise's goals and achievements and about his own former career with senior level of IT, infrastructure, real estate, funding and systems with UBS, RBS and Morgan Stanley. And how London can change with the advent ofThe Public Services Act, that encourages large international organisations to work with third sector organisations and SMEs as part of their supply chain, utilising the best that each has to offer. A change in housing a major goal of the organisation, providing truly affordable homes for those who live and work in London, who earn below a maximum income threshold and pay UK taxes.
Can you tell us about you, education and your personal and professional background?
I'm a middle aged white former city worker so have every advantage (age, gender, race) at my disposal. I may not be the obvious choice for a CEO of a property developer with a social conscience. I bring commercial skills and a knowledge of what is wrong the current system and an inside understanding of markets.
I've worked on both sides of outsourced service contracts  at major city investment  banks and so I understand how services can be structured to deliver best value though they often aren't.
I grew up in Portsmouth and have always retained a love of the sea and studied engineering at Brighton Uni. My very first job was selling  furniture in a little family shop in Havant form there I moved through engineering, technology management to infrastructure program, service and financial management. I am recently divorced and I have a 14 year old daughter.
Out of Uni I worked in Sydney Australia, selling and repairing  computers for banks and law firms.  My first job in London was building computer facilities for Barlow Lyde & Gilbert Solicitors. I've also on large infrastructure and real estate projects for UBS, RBS and Bank of New York and most recently  Morgan Stanley.
How did you shift from the corporate world to manage a not for profit organisation?
I started  by volunteering at a large investment bank I worked at, to help with a presentation for the launch of Uprise in parliament and my involvement snowballed from there!  By getting involved in every aspect from admin to strategy  I got  a clear overview of the organisation and wanted to be more involved.
I  was also undergoing a significant change in my personal and work life and wanted to find a way to do something  more meaningful, to 'give something back', like a lot of people in my position but I didn't want to do a bit of CSR and paint classroom walls or feed the homeless one day a year. I thought with my skills I could bring some commercial nous to a very credible social enterprise  model.
Uprise Policy Forum
You have been working with big international organisations and now with the social entrepreneurial world. Where do you see the bridges?
The Public Services Act encourages large international organisations to work with third sector organisations and SMEs as part of their supply chain, utilising the best that each has to offer. This goes beyond CSR and creating greater equality and better partnerships. Social enterprises and charities can be by their nature more agile and effective on the ground and tend to have good access into the communities in which they work. Corporate providers can learn a lot by working with third sector organisation and deliver innovative solutions that make a real difference to people's lives.
What needs to be done to improve relations?
With greater transparency in what expects and needs, there are opportunities each to learn from the other. The social enterprise sector will gain with a better understanding of commercial processes, governance and procedures.  Large corporates can learn from smaller organisations, how to interact better  with the communities in which they deliver services. Both can learn together improved communications, data collection and metrics. When the advantages each side brings are recognised they can work together to take best practice to scale.
There is growing consciousness about non for profit organisations and in particular social enterprises. What are your thoughts about that?
Social enterprises offer specialist services and can achieve  great success  by being agile. They provide impressive outcomes and large corporates are waking up to the fact that they can learn from sector specialists and partner with them to scale and deliver more value and improve outcomes. Social enterprises tend to drive innovation and because they usually operate with small teams, they can pivot faster when something isn't working and intensify resources when something is working well. Big companies can learn a lot from the entrepreneurial mindset, where nothing is about failure, just increased opportunity to succeed and continuously improve. People live by their values and can be more expressive in a social business, there aren't the constraints of the corporate culture. This can lead to fireworks but also unleashes creativity.
People are waking up to the sharing and peer to peer economy. There's an awareness  and a connectivity in the business world that  was lacking 10, even 5 years ago. More organisations are realising the value of  building partnerships.
Steve Darragh, CEO of Uprise London
Can you tell us the vision and goals for Uprise London?
Uprise exists to serve people, planet and social purpose. We are committed to providing truly affordable homes for those who live and work in London, who earn below a maximum income threshold1 and pay UK taxes. These developments are for the people who invest their human capital to make our capital city thrive.
We are committed to funding solutions for problems faced by women and children suffering from trauma, such as long-term accommodation for women and children leaving refuge accommodation. We believe women are the change-makers of society. Research shows women will invest back into their communities and want to give more back when they achieve success. Nike calls this "the girl effect."
We are committed to empowering local communities. Increased savings on rent leads to tenants having more disposable income; this stimulates economic growth in a locality and increases financial stability for families. Investing in women and children who have experienced troubled lives, supports them into making positive life choices and becoming contributing members of our society. Moreover, our developments include commercial units on the ground floor to create commerce within our buildings and provide a space for the community to congregate.
We are committed to offering innovation around impact investments. Uprise's commercial model, which is backed by an asset portfolio in London, brings investors the opportunity to invest in projects providing stable, market rate returns combined with measurable social and environmental impact. When guided by an overarching vision and strong governance, impact investment is an attractive alternative to other forms of investing.
Membership of the Social Stock Exchange, will enable Uprise to raise a social investment  fund in Q2 of 2016 on ISDX and to invite more impact and mainstream investors to join us in achieving our mission. It provides us with a transparent, efficient platform for raising capital. The SSX track record for vetting the impact of its members and bringing in new investors via ISDX to an emerging market resonates with Uprise's mission. The dedication of the team and CEO's encouragement are inspiring.
Here are some statistics that drive what Uprise's model will counteract:
61,970 households are in temporary accommodation – a 21% increase compared with 2010.
Among which, 90,450 children are living in temporary accommodation
Average London property costs £503,431, 14 times of a Londoner's average earnings of £35,238 a year
1/2 private renting housing benefit claimants in London are working, compared to 1/3 in the rest of England.
Londoners have to save £179,248 for their deposit on an average London property costing £503,431, where average earnings are  £35,238 a year. A Londoner's average rent bill is  £1,500.  Home ownership is being reduced to an unachievable aspiration
 reached £6bn in 2015
Social Value Boot Camp Highlights
How does Uprise work?
Uprise is a registered Community Interest Company (CIC), with an asset lock, social objects and share allocations. Flo Krause, the leading public law and human rights barrister holds the Golden Share which protects Uprise Social Objects.
Uprise believes that homes are for people, not for profit. We use a commercial development model to build intermediate homes for sale or to rent at affordable prices to the London housing market.
Through the development of affordable quality homes for rent or to buy (for Londoners) at 60-75% of market value, our goal is to generate profits that may be reinvested into housing, employment and skills programs for women and children who have suffered violence and trauma. Uprise also takes tenants from Local Authority's general housing lists, supporting that family with a mentor and preventing them from becoming homeless or having to live in expensive private rented sector accommodation or hostels.
Our investment model blends commercial, social, impact, private and government funds to provide innovative and flexible funding solutions to buy land and build quality properties at an affordable price.
Uprise aims to achieve the following tenant mix in its properties:
Up to 50%: sale to people living and paying taxes in London
Around 25%: shared ownership schemes for people living and paying taxes in London
Around 25%: rental housing reserved for Uprise's core beneficiary. Priority will be given to vulnerable women and their families, women leaving refuge accommodation, Londoners below a minimum income threshold and people who are on the Local Authorities Housing Lists,
In sum, up to 50% of Uprise's residential developments will be sold to the open market to fund our social objectives.
With an initial fundraise of £10m to be listed on ISDX the small  cap stock exchange Uprise aims to deliver 100 homes of which:
Up to 50% will be sold at commercial rates to pay down borrowing on the program
Around 25% will be rented via shared ownership schemes
Remaining will be rented to Local Authority housing list tenants, key and Infrastructure tenants who meet the income thresholds, women and families from backgrounds of trauma, exiting domestic violence refuge or leaving the care system.
The rental properties will be available for stepped purchase to tenants who have rented with Uprise for a minimum of 1 year. We aim to encourage participation in the Uprise stepped purchase program and target 15-20% take-up.
London Skyline by studio Hayes Davidson
You are organising the event Mining the Value of the Public Services Act 2012 – Social Value Bootcamp? – Can you tell us about it? Why is this event is key for the third sector and procurement industry?
All sectors need to understand the potential  value of the Act.  Anyone commissioning, delivering, consuming or participating in services should understand that the Act can deliver benefits for them. It is only by gaining an understanding of how policy works that communities can leverage the power of the legislation to enhance their lives and localities. We have no right to complain about services and local authorities commissioning services if we don't participate in civic life.
Organisations that understand how to identify and deliver real Social Value, will be the ones that differentiate themselves by winning contracts and getting the continuity of tenure that allows them to continue improving services and growing their business.
Working with big commercial providers can provide a stable income for charities and social enterprises that allows them to scale best practice.
The best commercial providers will mentor and help smaller providers through some of the pain that comes with growth. This isn't a given and the ground rules need to be clear.
The event will help smaller organisations recognise their strengths and show them how they can make the most of them when they take on a larger contract with more commercial providers.
We will also show those large commercial providers the benefits of working with smaller specialist partners and how helping them grow can benefit all stakeholders.
Can you elaborate about the Public Services (Social Value) Act  ( 2012), 
"An Act to require public authorities to have regard to economic, social and environmental well-being in connection with public services contracts; and for connected purposes"
The legal obligations of The Public Services (Social Value) Act 2012 and its process unlock the millions of pounds of social value you could be adding to your local communities just by using your procurement power.
Uprise Policy Forum and The Social Value Portal are bringing together leaders from all these sectors for a conference that promises to give procurement teams a real insight into best practice in implementing the act for the benefit of the communities they serve. Procurements teams will leave the day long interactive conference with a bespoke workbook on how to commission successfully using the Act, how to build effective partnerships, understanding how to measure outcomes, how to incorporate Integrative Reporting techniques and how to tell the stories of success, with workshops, case studies and panels from a team of industry leaders.
Can you elaborate on what you mean by "When the personal becomes the political – A route-map to defining our own values and harnessing the power of the Public Services Act to create positive change in society."
Sometimes we can allow our environment to define our values. We want give people an opportunity think about how they feel they must act at work and how that can differ from the way we act with our friends and family. We don't think about it on a daily basis but when we do  we can feel uncomfortable with that "values gap". Thinking about our personal values and trying act on them in everything we do can make a massive difference to the way we work and services we deliver. What that act is really about is making services better for the people use them. It provides a foundation for everybody involved in public services to enact those values and make real difference. When the personal becomes political things really start to change.
Can you give us 3 reasons why professionals in procurement and social enterprise should attend this event?
1. To understand better how to leverage the act to deliver better  services to their communities.
2. To build a toolkit  that will make social value central to their procurement process.
3. To learn and see how best practise is delivered  with inspiring  case studies.
You can book in this link:
Social  Value Boot Camp – London 16 March 2016
London a city we love Uprise London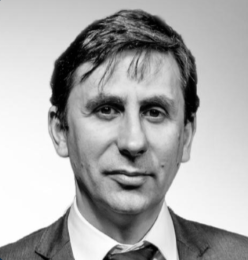 Dinis Guarda is an author, academic, influencer, serial entrepreneur, and leader in 4IR, AI, Fintech, digital transformation, and Blockchain. Dinis has created various companies such as Ztudium tech platform; founder of global digital platform directory openbusinesscouncil.org; digital transformation platform to empower, guide and index cities citiesabc.com and fashion technology platform fashionabc.org. He is also the publisher of intelligenthq.com, hedgethink.com and tradersdna.com. He has been working with the likes of UN / UNITAR, UNESCO, European Space Agency, Davos WEF, Philips, Saxo Bank, Mastercard, Barclays, and governments all over the world.
With over two decades of experience in international business, C-level positions, and digital transformation, Dinis has worked with new tech, cryptocurrencies, driven ICOs, regulation, compliance, and legal international processes, and has created a bank, and been involved in the inception of some of the top 100 digital currencies.
He creates and helps build ventures focused on global growth, 360 digital strategies, sustainable innovation, Blockchain, Fintech, AI and new emerging business models such as ICOs / tokenomics.
Dinis is the founder/CEO of ztudium that manages blocksdna / lifesdna. These products and platforms offer multiple AI P2P, fintech, blockchain, search engine and PaaS solutions in consumer wellness healthcare and life style with a global team of experts and universities.
He is the founder of coinsdna a new swiss regulated, Swiss based, institutional grade token and cryptocurrencies blockchain exchange. He is founder of DragonBloc a blockchain, AI, Fintech fund and co-founder of Freedomee project.
Dinis is the author of various books. He has published different books such "4IR AI Blockchain Fintech IoT Reinventing a Nation", "How Businesses and Governments can Prosper with Fintech, Blockchain and AI?", also the bigger case study and book (400 pages) "Blockchain, AI and Crypto Economics – The Next Tsunami?" last the "Tokenomics and ICOs – How to be good at the new digital world of finance / Crypto" was launched in 2018.
Some of the companies Dinis created or has been involved have reached over 1 USD billions in valuation. Dinis has advised and was responsible for some top financial organisations, 100 cryptocurrencies worldwide and Fortune 500 companies.
Dinis is involved as a strategist, board member and advisor with the payments, lifestyle, blockchain reward community app Glance technologies, for whom he built the blockchain messaging / payment / loyalty software Blockimpact, the seminal Hyperloop Transportations project, Kora, and blockchain cybersecurity Privus.
He is listed in various global fintech, blockchain, AI, social media industry top lists as an influencer in position top 10/20 within 100 rankings: such as Top People In Blockchain | Cointelegraph https://top.cointelegraph.com/ and https://cryptoweekly.co/100/ .
Between 2014 and 2015 he was involved in creating a fabbanking.com a digital bank between Asia and Africa as Chief Commercial Officer and Marketing Officer responsible for all legal, tech and business development. Between 2009 and 2010 he was the founder of one of the world first fintech, social trading platforms tradingfloor.com for Saxo Bank.
He is a shareholder of the fintech social money transfer app Moneymailme and math edutech gamification children's app Gozoa.
He has been a lecturer at Copenhagen Business School, Groupe INSEEC/Monaco University and other leading world universities.