IntelligentHQ, launched in beta in December 2012, has made the influential Insider Monkey list of the Best Finance Blogs. The list, which was curated by Jake Man, maps the financial blogosphere, bringing together the top names in finance out of the 6,000+ dedicated news websites listed on the popular search ranking site Alexa. The list is populated with some of the world's most influential minds and biggest brands in the world of finance journalism.
So what makes for a good financial blog? What's the secret sauce? Some would say it all depends on who is doing the writing, or who is behind it. There are some favourites written by individuals who specialise in finance or economics, and some that are backed by large outlets such as Bloomberg or the Wall Street Journal. The reality is, of course, that there are literally thousands of blogs competing for your attention that weigh in with their various economic and financial analyses.
At intelligentHQ it was always our goal to have our own identity and differ from the norm, and we certainly did not want to be labelled as just another news site. We wanted to be innovative and manage a position inside business at the intersection between finance, technology, social media and all things digital. Making the list of the top financial blogs so soon after starting the website has been a great reward for all the hard work we have put in so far. The rankings criteria used to determine the list, namely quality, value, originality, accuracy, and popularity, are all themes that have been part of our editorial focus from day one.
We thought ahead, looked at how technology was disrupting traditional media, and offered a solution that chimed with the concept of a social media-led web. Any startup trying to make a name for themselves needs to be bold and innovative, and will of course experience growing pains. At IntelligentHQ, we believe in hard work and perseverance – and this is a formula that we know will always end up paying dividends. This has been borne out by the achievement of reaching the top 100 after just seven months.
97. IntelligentHQ
Description: "IntelligentHQ.com is a business digital platform that inspires and supports social change, innovation, trust and growth – an online 360º production house of premium thought leadership and business news related content."
All The Internet's a Stage
IntelligentHQ Founder Dinis Guarda had this to say on the accolade:
"Our project IntelligentHQ has made the influential list of the top 100 Financial blogs – at number 97! 😉 Nevertheless, it's a pretty good start considering the world famous brands we were up against – such as FT Alphaville and MoneyBeat (WSJ) – and the fact that we only started 7 months ago!"
"From the outset, it was clear that IntelligentHQ was going to offer something unique, joining the dots between innovations in technology and in business. The idea that business and technology are evolving in parallel, interacting with each other to create new technological paradigms and business models, it is something we know our readers – c-level, company founders, professionals, startups and industry authors and influencers – know is critical and would be keen to engage with. There are so many exciting things happening in technology at the moment, both in terms of raw technological advancement and the way in which existing technologies are being used, that the possibilities seem endless, and it's fascinating to see how these things are evolving on a daily basis."
"One field that has seen a lot of game-changing innovation in recent times is online trading, and in particular forex trading. Social technologies have changed the way that market-moving information is disseminated, and along with the gamification process, have created a new ecosystem for independent traders that makes the markets accessible to a much wider audience"
"At the same time, technologies that make algorithm trading more feasible for online traders have been emerging and combining with social technologies to redraw the online trading map. Trading technology that only recently utterly inaccessible to traders outside the inner circle of major investment banks and hedge funds is now available to anyone with an internet connection. This is what led us to develop the ForexThink website alongside IntelligentHQ, to chart the progress of this rapid evolution in the forex market and provide resources to those who are interested in leveraging the potential inherent in these changes"
So what's next for intelligentHQ?
We have got some exciting plans and features that will be rolled out in the coming months. As the old saying goes, 'You ain't seen nothing yet', so stay tuned! Dinis wants to thank IntelligentHQ's readership, our authors for trusting our platform for syndicating their ideas, and the high calibre of writers that continue to support our video series. We would also like to thank the Insider Monkey team for their recognition, it was most unexpected! See you at the top next year…
Here's some of the other websites that made the list:
1. MoneyBeat (Wall Street Journal)
2. Zero Hedge
4. Clusterstock (Business Insider)
5. The Motley Fool Blogging Network
6. FT Alphaville
7. Buttonwood's notebook (The Economist)
8. Calculated Risk
9. Naked Capitalism
10. Felix Salmon (Reuters)
11. The Reformed Broker
12. The Tell (MarketWatch)
13. Greg Mankiw
14. Brad DeLong
15. Dealbreaker
16. Freakonomics
17. Asymmetrical Information (The Daily Beast)
18. Abnormal Returns
19. Matt Taibbi (Rolling Stone)
20. Street Sweep (CNN Money)
21. Beat the Press (CEPR)
22. It's All Trivial Or Obvious Except (Forbes)
23. The Market Ticker
24. Interfluidity
25. Mish's Global Economic Trend Analysis
26. Planet Money (NPR)
27. Zacks Investment Research
28. Next New Deal
30. Credit Writedowns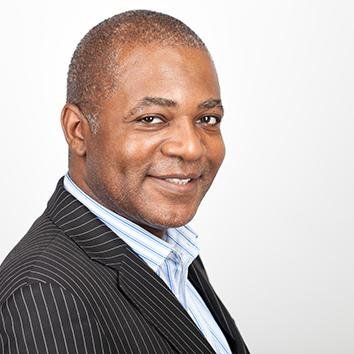 Hayden Richards is Contributor of IntelligentHQ. He specialises in finance, trading, investment, and technology, with expertise in both buy-side, sell-side. Contributing and advising various global corporations, Hayden is a thought leader, researching on global regulatory subjects, digital, social media strategies and new trends for Businesses, Capital Markets and Financial Services.
Aside from the articles, interviews and content he writes for IntelligentHQ, Hayden is also a content curator for capital markets, analytic platforms and business industry emerging trends. An avid new media explorer Hayden is driven by a passion for business development, innovation, social business, Tech Trading, payments and eCommerce. A native Trinidadian, Hayden is also a veteran, having served with the Royal Air Force Reserves for the past 10 years.
Follow Hayden on Twitter @HaydenARichards, linkedin.com/haydenhrichards and http://www.scoop.it/u/hayden-richards