What does it take to be an effective business leader? Or to be even considered in a ranking that evaluates the world's top 100 performing CEOs? Many professionals in leadership positions, have been criticized of not looking at the big picture, and being fixated on short-term goals. In order to determine which CEOs actually delivered meaningful results, Harvard business review created a 2013 CEOs scorecard. The scorecard was devised by Morten T Hanson, Hermina Ibarra and Urs Peyer all from INSEAD.
So is it true that most CEOs focus on quarterly earnings at the expense of longer-term performance? The authors of the scorecard believe that CEOs have every incentive to do so. The reason is that if they don't make their annual targets, then their remuneration packages drop and so does their job security. CEOs also take a lot of grief from the stock market, shareholders and even their own boards if things go wrong. If you have little motivation to manage and survive a future that barely stretches beyond hundred and 80 days, then it's it is unlikely your behavior as a CEO will change.
Financial data from Datastream and Worldscope was pulled and calculated company returns daily for the entire length of each CEO's tenure. The scorecard rankings were compiled based on only 3 metrics: country-adjusted shareholder returns, industry-adjusted shareholder returns and an increase in market capitalization over each CEO's tenure.
Some of the authors' findings include:
Amazon CEO Jeff Bezos is the world's number one living CEO, with only the late Steve Jobs holding a better record. Under Bezos' leadership, Amazon delivered industry-adjusted shareholder returns of 12,266% and saw its value increase by $111 billion.
Only three Chinese companies' CEOs made the top 100, though 17% of all the executives studied were from China. The highest ranking Chinese CEO on the list is Li Jiaxiang, former CEO of Air China.
The highest-ranked woman on the list is HP CEO Meg Whitman, whose performance as the CEO of eBay from 1998 to 2008 earned her the #9 spot. Whitman is only one of two women who made the top 100, the other being Dong Mingzhu, CEO of China's Gree Electric Appliances.
Despite holding six of the top 10 slots, U.S. CEOs performed on average lower than their Latin American, Indian, and British counterparts.
Chief executives from emerging markets earned four of the top 10 slots: Yun Jong-Yong, former CEO of Samsung Electronics at #3, Roger Agnelli, formerly of Brazilian mining company Vale at #4, Chung Mong-Koo of Hyundai at #6, and Y.C. Deveshwar of Indian consumer goods company ITC at #7.
Domo's CEO Josh James makes the point that the demographics collated, don't really highlight the story of success. He says that it is more important to emulate the behavior and the decisions that these CEOs made that got them and keeps them in the top spot.

To see an interactive version of the Top 100 list and browse it by CEO ranking, location, and demographics, visit hbr.org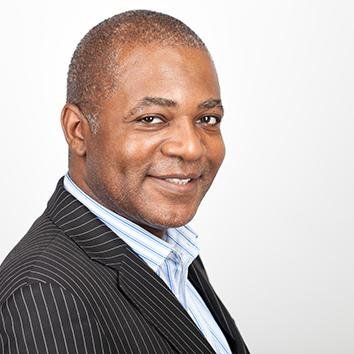 Hayden Richards is Contributor of IntelligentHQ. He specialises in finance, trading, investment, and technology, with expertise in both buy-side, sell-side. Contributing and advising various global corporations, Hayden is a thought leader, researching on global regulatory subjects, digital, social media strategies and new trends for Businesses, Capital Markets and Financial Services.
Aside from the articles, interviews and content he writes for IntelligentHQ, Hayden is also a content curator for capital markets, analytic platforms and business industry emerging trends. An avid new media explorer Hayden is driven by a passion for business development, innovation, social business, Tech Trading, payments and eCommerce. A native Trinidadian, Hayden is also a veteran, having served with the Royal Air Force Reserves for the past 10 years.
Follow Hayden on Twitter @HaydenARichards, linkedin.com/haydenhrichards and http://www.scoop.it/u/hayden-richards