In 2013, Twitter really came into its own. This was the year the Social network floated on the New York Stock Exchange, in what was definitely the most hotly anticipated IPO since Facebook, with a value of $14.2bn. Now a public powerhouse, Twitter IS the go-to source for real time news and trends as they happen. This year, I have found my working and research habits changed, as I depended more and more on specialist platforms connected to twitter's firehose  which enabled me to identify, anticipate and instigate trends that continue to drive perceptions of various brands, business and startups. In terms of which news rocked the Twittersphere, diversity was clearly a trend.
We saw the birth of the royal baby trend and scandals like the NSA revelations go viral overnight and keep the important debate of key issues such as privacy and the rise of the surveillance state firmly in the public domain.
"Although it got people talking, the announcement of the royal baby's birth failed to generate the same flurry of activity on social media as Andy Murray's historic Wimbledon victory earlier in the month which amassed 120,000 tweets per minute, or the election of Pope Francis in March which sparked a massive 132,000 tweets per minute"- Yahoo
This has a lot of positive effects, in terms of raising awareness in the quest to retain freedoms and true democracy, after all everyone questioned why Google needed to invest in mean looking military robots, this week.  Did you find an answer from the Tech Giant in the media that reassured you?
In July, Twitter was attacked by a #Sharknado.  Yes really.. Syfy's TV movie featured a swirling tornado full of hungry sharks which became an instant cult classic.  Twitter says that the movie generated "more than 300,000 Tweets during the first broadcast". By the way, have you noticed that Twitter and TV are merging? As Broadcasters explore new ways to drive viewer engagement, Twitter is providing a forum for real-time context and commentary that turns watchers into participants.
Little do we realize that this will be no ordinary tornado #sharknado pic.twitter.com/MDtonhF7tq

— Grace (@gracecawi) November 17, 2013
With all that rich sentiment data generated this year, Marissa Ann Mayer's Yahoo decided to take a look at the top trending topics on Twitter in 2013, examining each country to see which topic trended and where.
Image credit via Yahoo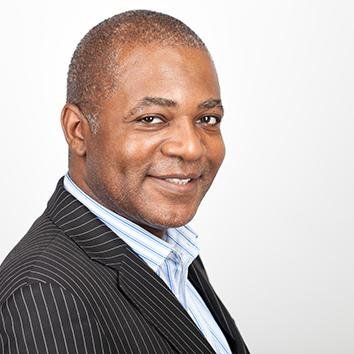 Hayden Richards is Contributor of IntelligentHQ. He specialises in finance, trading, investment, and technology, with expertise in both buy-side, sell-side. Contributing and advising various global corporations, Hayden is a thought leader, researching on global regulatory subjects, digital, social media strategies and new trends for Businesses, Capital Markets and Financial Services.
Aside from the articles, interviews and content he writes for IntelligentHQ, Hayden is also a content curator for capital markets, analytic platforms and business industry emerging trends. An avid new media explorer Hayden is driven by a passion for business development, innovation, social business, Tech Trading, payments and eCommerce. A native Trinidadian, Hayden is also a veteran, having served with the Royal Air Force Reserves for the past 10 years.
Follow Hayden on Twitter @HaydenARichards, linkedin.com/haydenhrichards and http://www.scoop.it/u/hayden-richards