The Idea Behind Democracy : Amrita Sen And Dinis Guarda Interview Author Dirk Collier In Finding Your Atom Podcast
Dirk Collier is an author, lecturer and expert in Asian and Indian culture. His passion for Asian culture and history was aroused as a result of his travels throughout the continent, predominantly in China and India. He shares his wealth of knowledge about what triggers kings, empires and societies at the latest episode of 'Finding Your Atom' podcast – the idea behind democracy –, co-hosted by Amrita Sen and Dinis Guarda.
The Idea Behind Democracy
A Belgian by birth, a lawyer by training, Dirk Collier has worked for Johnson & Johnson for a better part of his life. He has been obsessed with books all his life, having thousands of books in his possession. He was particularly fascinated by history, specifically the lives of villains.
"One aspect that fascinates and horrifies me is fanaticism. There is a French philosopher that once said that there's nothing more dangerous than an idea, especially if you have only one. History abounds with examples of people who could've lived just perfectly ordinary valuable lives, but instead, they became monsters for some reason", he explains that one 'poisonous' could be enough to turn ordinary life into a monstrous role in society.
It was this driving thought that led him to research such characters from history and unearth the wealth of wisdom and knowledge that reflects quite clearly through his writings.
Apart from books, he has also written articles for various journals and occasionally lectures at universities and cultural institutions. Professionally, he is a lawyer and a businessman and serves on the board of several organisations.
---
More episodes
Amrita Sen And Dinis Guarda Create Mindfulness And Rediscover Self At "Finding Your Atom" Podcast
"Finding Your Atom" New Episode With Katey Lockwood: Empathy
Finding Your Atom With Special Guest Mark Zunino: Passion
The Idea Behind Democracy
The attraction towards the 'Asian Philosophy' of thought
Asked by Amrita Sen about what Dirk learned from the Asian culture, Dirk mentioned that after years of research through historical texts and literature, he's developed a strong inclination to explore and express his collection of ideas and thoughts on Asian culture and philosophy.
"The more I read about the Asian history and philosophy, the more fascinated I got. Indian philosophy, if you read about it, basically has no creed that you actually have to believe in. Indian philosophy is about how to become a better, more mature person so that in the end you will be more freed and reunite yourself", he shares his wisdom from years of learning and research.
Dirk's extensive research on The Mughal Empire in India
Collier's impressive description of the grandeur of the Mughal empire depicts that the empire had a deep impact on Indian philosophy. Exploring the rise of a grand Mughal Empire under the reigns of Akbar, the Great, Dirk explains the dynamics that the empire experienced in India.
He denies the prevalent notion of European richness at the same time and emphasises the wealth and prosperity of the Indian subcontinent.
Throwing light on Akbar's personality, Dirk says, "He was so tolerant because he was such an imperialist, and he understood much more than his successors did that it was actually by creating a united India, he could make it powerful. As long as he was there as an invading foreigner, suppressing the local people he was not going to make it".
Dirk explains that Akbar's reforms, taxation systems, and revolutionary decisions, despite the internal opposition, were commendable. Further, his non-discriminating policy for all his subjects was one of his powers to create a strong and cohesive kingdom. This has laid down the foundation of the modern-day country, "Although the idea of united India has never died in itself, it's been realised only in a patchy way". 
The ideology of 'democracy'
Dirk believes in freedom of expression and thought. He is a believer in exploring beyond the boundaries of specific rule books and delves into the importance of a practical approach to life.
"Pragmatism, as such, is a more difficult choice, but in the end, it leads to more honest kinds of thought. And that is also probably the appeal of true democracy that it invites people to disagree and honest people can actually find some truth in the ideology of others but as soon as you say 'okay, I'm a socialist and this guy is liberal', so, therefore, your mind is closed. Minds, as compared to parachutes, work better on the rope".
Dirk also took a dive to analyse the current threatening situation prevailing in the world today.  He commented, "If we are to construct the democracies of the 21st century, truthfulness, reliability of information is paramount. Because only then the population is able to make up its own mind or actually find what the better issues are". He emphasised the need for the 'balance of power for a prosperous and happier world.
The episode has more powerful insights on finding one's self-purpose. He also explains the traits and characteristics of a flourishing country and how a leader can help achieve the country or kingdom to its glorious heights.
Concluding an intriguing episode with deep knowledge and wisdom, Dirk explains the importance of embracing diversity. He fondly says, "Our world is a beautiful place and that is precise because it has been created by so many completely different individuals. It's what makes us, we would never ever, no one life would ever come to the civilization that we currently have. We stand on the shoulders of the great diversity of people. And it's our path to inherit what they've done for us and give something back to the generations that come after us. That's the human condition". 
Music For podcast is available on Dinis Guarda YouTube Channel, Amrita Sen YouTube Channel and major podcast directories.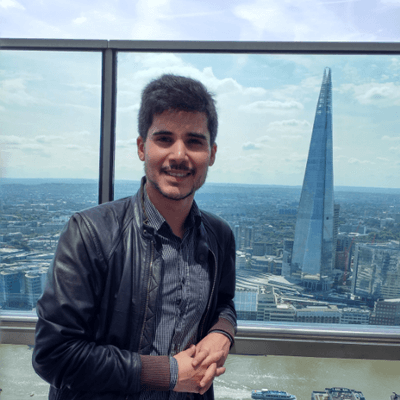 Hernaldo Turrillo is a writer and author specialised in innovation, AI, DLT, SMEs, trading, investing and new trends in technology and business. He has been working for ztudium group since 2017. He is the editor of openbusinesscouncil.org, tradersdna.com, hedgethink.com, and writes regularly for intelligenthq.com, socialmediacouncil.eu. Hernaldo was born in Spain and finally settled in London, United Kingdom, after a few years of personal growth. Hernaldo finished his Journalism bachelor degree in the University of Seville, Spain, and began working as reporter in the newspaper, Europa Sur, writing about Politics and Society. He also worked as community manager and marketing advisor in Los Barrios, Spain. Innovation, technology, politics and economy are his main interests, with special focus on new trends and ethical projects. He enjoys finding himself getting lost in words, explaining what he understands from the world and helping others. Besides a journalist, he is also a thinker and proactive in digital transformation strategies. Knowledge and ideas have no limits.