As the owner of your own dental office, you may be surprised by how much work goes into setting up your practice. You'll need furniture, space, supplies and more before anything else! Here are 6 things to consider buying before opening your doors for business so you can start building a successful dental practice from the ground up.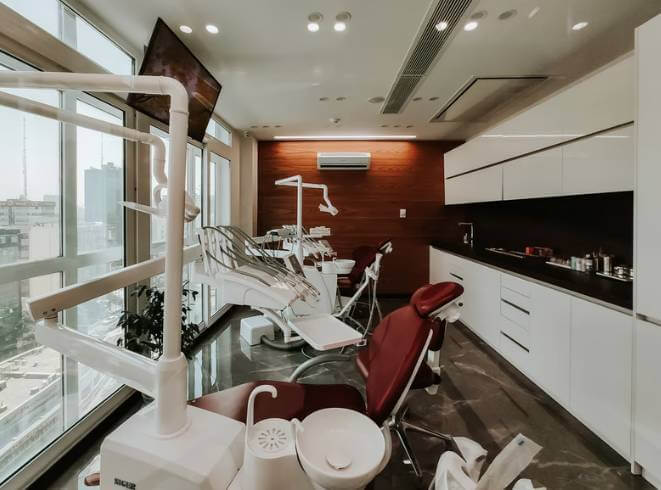 1. Proper Furniture
You'll need to outfit your dental office with chairs for the dentists, hygienists and technicians, plus waiting room chairs. These should be comfortable because if you can't get patients excited to come in for regular visits, they'll just stop coming! Apart from the space you will be working from, you'll need proper healthcare chairs for the waiting room as well because you want your patients to feel comfortable and at ease while they wait. Other furniture pieces include cabinets, sinks, storage areas, and a front desk. Storage is crucial as well, especially if you plan on stocking up on supplies to make your dental office run smoothly. In addition to buying office furniture, you'll also need to know how much space you will be working from. In general, a dentist should have at least 1 foot of counter space for supplies and equipment, as well as another 10 square feet for each dentist and assistant. You'll also need to leave room for a reception area, waiting room and bathrooms.
2. Essential Equipment
If you're starting a dental practice from scratch, you will need tools for X-ray imaging, digital x-rays, dentures and crowns, chairs that can recline or rotate, hygiene equipment such as toothpaste dispensers and toothbrushes, and sterilization equipment such as autoclave machines. You will also need equipment for oral surgery, which includes drills, saws and more to perform simple procedures such as filling cavities or crowning teeth. Another important piece of equipment here is a computer and printer with a working knowledge of dental insurance billing software. This is an absolute must because your success will depend on how well you can pull in patients, bill for procedures and keep track of the money coming in vs going out.
3. A Lot of Supplies
You can't run a dental practice without running out of the essentials! Your supplies list may include things like: gloves, syringes, needles and thread for suturing wounds in the mouth, gauze pads and tongue depressors for cleaning teeth and gums during procedures, stockings and iodine that will be used for packing bleeding gums after procedures or pulling wisdom teeth, let alone bandages for stitches or aligners which you'll use when working on orthodontic cases.
4. A Proper Website
If you want to be successful, you'll need a website where patients can book appointments and inquire about your services. This should be secure for online payments, easy to navigate and professional looking if possible. The content of the site will vary depending on your target audience but it's always good to include information like your office hours (including evening hours if you do weekend work), insurance benefits, lists of procedures offered and payment methods accepted. Every business needs a website. It is the backbone of any company, regardless if it's online or offline. A website allows you to stay connected with your customers, regardless of where they are located in the world. A website gives your company an identity that is unique and memorable, one that will help people find you on the web so they can learn about your products and services. Your site provides free advertising for new clients who may never have heard of you otherwise. Your site offers new opportunities for marketing by allowing visitors to sign up for email lists or subscribe to RSS feeds so they can receive updates from you on all things related to your business – even when there isn't anything new to say!
5. Marketing Materials
Marketing materials are crucial in creating awareness around your practice so people know where to bring their families when they need dental care or else they may just go somewhere else! You'll need business cards, flyers for posting around town, newsletters for keeping patients updated with information on your practice, as well as signage and storefront promotions for people who would rather do business with you from the comfort of their homes. You will need to design a catchy logo that makes sense with the profession you have chosen – remember, no one will take a dentist seriously with a cartoon logo so keep it professional!
6. Insurance Coverage
You may also want to consider whether or not you want to go through insurance companies for reimbursement. If patients are paying out-of-pocket, why wouldn't they choose your office over one that doesn't accept their benefits? Talk to your local dental society representative or an agency to learn more about what's required by law in order for them to be able to work with each dental office. It's not just the big businesses with huge budgets for their insurance. It's not even just about how much you make or your business size. Insurance is important to every business, and it can be a life-saving necessity if something goes wrong. The best way to think of insurance is as an investment in the future: it may cost now but will protect against losses and disasters later on down the line. Insurance protects you from all sorts of things, including liability claims, lawsuits over damages, property damage and theft or loss of inventory plus income replacement expenses when someone gets hurt at work (in some cases) and more. Remember that there are different types of coverage available too, so it's up to you to decide which ones are necessary.
The necessary things you'll have to buy before starting your own dental practice includes furniture, space, supplies and more as well as marketing materials that will help build awareness around your office so people know where to bring their families when they need dental care or else they may choose somewhere else. Remember that these items should be considered carefully and not be taken lightly as it will affect your first impressions potential patients and should represent who you are as a business.

Founder Dinis Guarda
IntelligentHQ Your New Business Network.
IntelligentHQ is a Business network and an expert source for finance, capital markets and intelligence for thousands of global business professionals, startups, and companies.
We exist at the point of intersection between technology, social media, finance and innovation.
IntelligentHQ leverages innovation and scale of social digital technology, analytics, news and distribution to create an unparalleled, full digital medium and social business network spectrum.
IntelligentHQ is working hard, to become a trusted, and indispensable source of business news and analytics, within financial services and its associated supply chains and ecosystems.