Not only did the COVID-19 pandemic pave the way for many employees to work from home, but some CEOs are also deciding to stay home, too. Because there are so many cloud-based tools available, it's possible to run a business strictly from home or using a remote-only ecosystem. Here are some of the benefits of remote-only businesses, as well as some tips about how to set yourself up for success.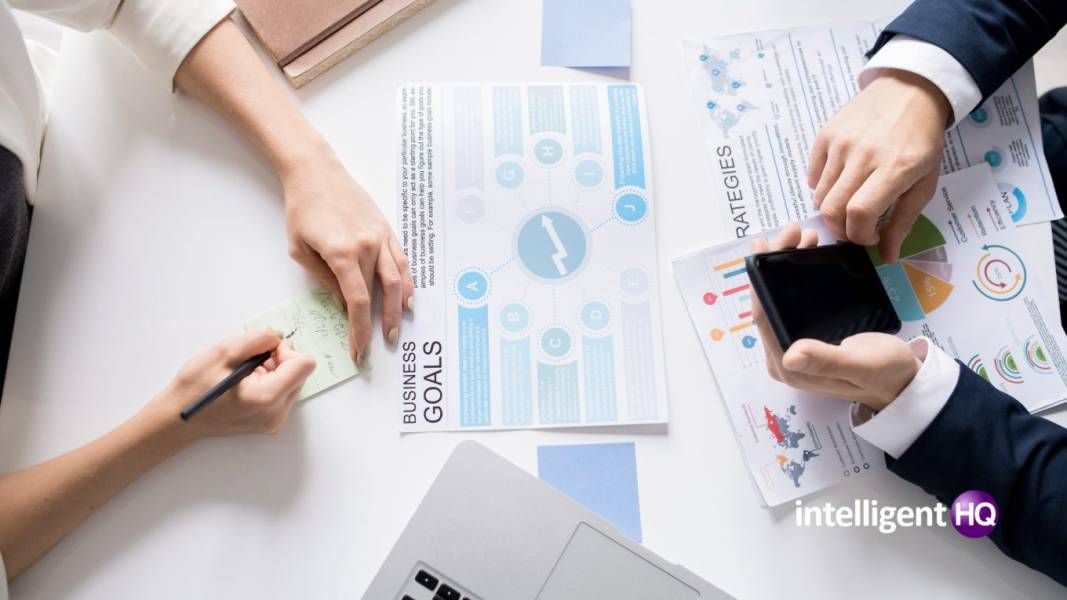 The Unique Benefits of Remote-Only Businesses
Some people think that the best advantage of a remote-only business is that you don't have to drive to work. Even though this is one of the perks, there are some far more important benefits that come with running a business without depending on an office location.
For example, with a remote-only business:
• You don't have to shoulder the expense of maintaining pricey office digs. This means you can say goodbye to monthly rental fees, maintenance expenses, and HVAC costs.
• It's easier to scale—up or down. A remote-only business can be far easier to scale because when you add employees, you don't have to simultaneously increase office space. At the same time, if you want to downsize and run a leaner operation, perhaps because business has slowed, you can do so without having to pay for unused office space.
• You can establish a more diverse talent pool. With a remote-only business, you're not limited to local talent. In rare cases, the best talent lives within commuting distance of an office. It is far more common to find top talent hundreds or even thousands of miles away from your central location.
• Given these benefits, it's not surprising why so many people are trying to start—or transition to—remote-only ecosystems. Here's what you need to do to maximize your chances for success.
Use Cloud-Based Tools
Although it can be tempting to purchase software licenses for many employees and have them install an app on their computers, it's far more efficient to use cloud-based apps to power your workforce. With the cloud, for instance, as long as someone has an internet connection, they can do their work. This means that they don't have to install software on several different devices. They simply have to log in to an online application and get to work.
Another benefit of cloud-based tools is the ability to add more people to your team, often within a few minutes. You don't have to waste energy on any of the following complicated, time-consuming tasks:
• Making sure their computer or device is compatible with the cloud app
• Checking to ensure they've downloaded and installed the correct version of the application
• Worrying about whether they're using the latest version of your cloud app because the provider ensures they upgrade when needed
Choose a Customer-focused Communications System
While an employee-focused communication system has its benefits, your endgame needs to focus on appealing to customers. So as you design your communications infrastructure, it's important to look at it from the perspective of a customer. Here are some questions you can ask:
• How can I make communicating with my team as inexpensive and easy as possible for clients?
• What kinds of features are they expecting in a communications solution?
• How many communications channels do I need? Would phone calls and text messages be enough, or should I add more?
• How should I incorporate social media communications channels, if at all?
For instance, if you use a vanity number, you not only make it easy for customers to reach out to you free of charge, but you also make it easier for them to remember your business or a core element of your services. For instance, if you sell cybersecurity services, you could use an 800 number with your name or one that features an aspect of your service, such as 888-WhiteHat, for an ethical hacking service.
Establish an Online Presence
In lieu of an office, you need a strong online presence because this is where customers are going to go for answers to their questions and to interact with you, your products, or your services. Your online presence should be seen as a combination of a digital office and a storefront. In other words, it should include:
• Key information about what are your business offers
• Use cases so clients can see how it could benefit them
• Information about your business's principals
• A section for updates and news events
• An e-commerce portal so customers can make purchases directly through your website
• At least one or two methods of communication, such as live chat, email, and phone numbers
If you don't want to lift the heavy burden of maintaining an office—or if you simply want more agility—you can use these tips to set up a remote-only operation. Remember to treat your employees like genuine people and valuable members of your team and do the same for customers. Then, as you grow bigger and bigger, your overhead per customer can get smaller and smaller.

Founder Dinis Guarda
IntelligentHQ Your New Business Network.
IntelligentHQ is a Business network and an expert source for finance, capital markets and intelligence for thousands of global business professionals, startups, and companies.
We exist at the point of intersection between technology, social media, finance and innovation.
IntelligentHQ leverages innovation and scale of social digital technology, analytics, news and distribution to create an unparalleled, full digital medium and social business network spectrum.
IntelligentHQ is working hard, to become a trusted, and indispensable source of business news and analytics, within financial services and its associated supply chains and ecosystems.