Governments in advanced countries are adopting Blockchain technology and artificial intelligence at a rapid pace. From Estonia, to Malta, The Netherlands to the United States, all countries busy themselves to become fully digitalized societies, hopefully before the expiration of the current decade.
As I have written on a previous article, blockchain, AI and the Internet of Things are evolving at an unimaginable speed, particularly in advanced economies. Thus governments necessarily need to look at blockchain technology as being the best tech to cope with an increasingly interconnected and complex world. The reason whyvation-management/blockchain-plus-ai-present-future-tech-part-1/ blockchain can be so useful pertains to its characteristics in terms of enhanced trust and because they are designed at their core to be transparent.
Blockchain could create the opportunity for "government as platform" that could support a wide range of other applications and operations.
Most advanced governments are more comfortable with blockchain technology as a whole, but have shied away from cryptocurrencies, which at the moment are considered too controversial. The adoption of blockchain and AI for better government function stems from the need to align with the concept of social technology, as well as the need to counter the increasing inefficiencies that arise from government bureaucracy. A lot of the bureaucracy arises from human factors. By replacing some aspects of the human component of governance with technology, government is expected to be more efficient and give the citizens better service delivery.
Several advanced countries are already using AI-driven/blockchain-based systems and solutions to drive government functions, with astounding success. Some other projects are still undergoing testing, or are being deployed in pilot projects prior to deployment on a larger scale. On the other hand, to use AI/blockchain systems of government, can bring all kinds of new challenges.
In this article in two parts, there will be an attempt to look at the context in which advanced economies are applying Artificial Intelligence (AI) and blockchain technology to drive their deliverables and administrative functions. Several developed country examples pooled from Asia, the Americas, the Middle East and Europe, will be examined to see the approaches being adopted in the  public sector use of these new technologies. This will provide the reader with a good idea of how AI and the blockchain are being used by governments of developed countries located both in the Eastern and Western hemispheres. So here we go.
Blockchain Projects Supported by the US Government
The United States has been very robust and progressive in its conceptualization, development and usage of AI and blockchain technology. The use of AI and the blockchain in the United States as is the case in several other advanced countries is to achieve the following:
Better service delivery to several categories of citizens such as retirees, pensioners and veterans.
Security matters.
Reduction in administrative costs.
Cut down the number of hours spent on non-critical tasks and making these hours available for the performance of critical tasks.
Improve delivery times by reducing the time it takes to complete government processes.
The needs and processes to which blockchain and artificial intelligence are applied in advanced countries, are different than the applications of AI and the blockchain in developing countries. Therefore, the uses to which AI and the blockchain are put to in the United States, mirror the needs of a typical advanced society.
The US has a very large government and operates budgets larger than many developing countries combined. A lot of spending is done in military operations, homeland security, funding of global healthcare programs such as contributions to the Global Fund to Fight Malaria HIV and Tuberculosis, the Presidential Emergency Program for AIDS Relief (PEPFAR), as well the funding of various training, research and developmental programs abroad. Significant spending also goes into local social welfare programs such as social security, unemployment benefits and Medicaid. The War on Terror, launched in response to the September 11, 2001 terrorist attacks, led to a doubling in US military spending from its 2003 figures (Amadeo, 2018). However, the spending on these programs has come at a tremendous cost. The US government budget deficit for FY 2018 is about $833billion. That of FY2019 is expected to be about 18% higher than FY2018 figures.
The US government has thus begun to focus on the use of the blockchain and AI-based technology to achieve significant cost-cutting and budget rebalancing.
One of the agencies of the US government that is driving the adoption of artificial intelligence in government is the US Department of Health and Human Services. This department is the equivalent of the health ministry in many countries. But unlike many health ministries across the world, the US Department of Health and Human Services (HHS) attracts close to 25% of the every dollar spend in the annual US budget, with an overall GDP impact to the US economy of US$1.445 trillion, according to Jose Arrieta, who is the Associate Deputy Assistant Secretary for Acquisition at the US Department of Health and Human Services.
Arrieta's work is centred on development of IQ systems that use machine learning to analyze biographical information. He also leads programs aiming to implement blockchain and machine learning capabilities and performs data analytics for the HHS.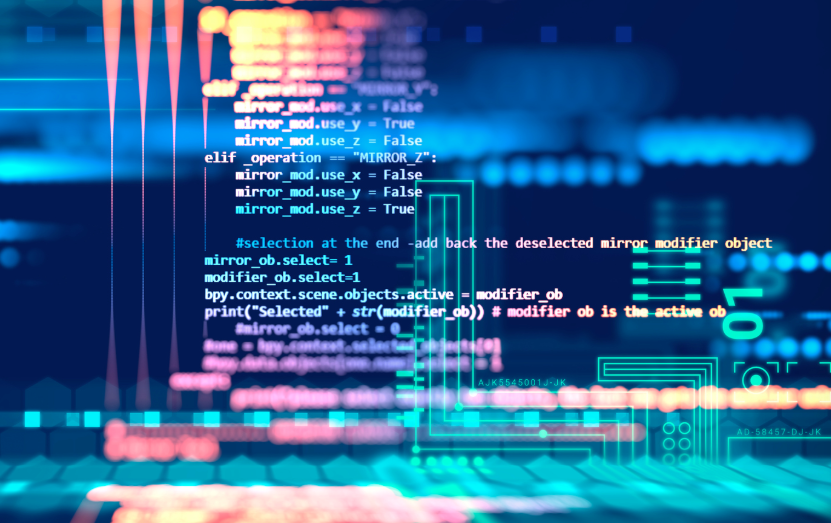 In essence, the HHS is actually an ecosystem whose budget is larger than the economies of many countries. With such a large budget and scope of operation, the HHS is trying to reduce costs in its mission space so that more money can be freed from its existing spending and channeled into new research for prevention of diseases such as Ebola, development of new treatments and vaccines. To this end, the HHS has identified the blockchain and AI as technologies that can help the HHS achieve these goals.
The US Department of Health and Human Services is not the only US agency of government that has identified the potentials of AI and the blockchain as drivers of cost savings and efficiency in their operations. Another agency of the US government, the US Department of Homeland Security (DHS) is using AI and the blockchain in a new way. Having spent colossal sums on its controversial  War on Terror, the US government is exploring the blockchain and AI as a means of delivering on its internal security mandate to its citizens. The US Department of Homeland Security (DHS), created after the September 11, 2001 attacks, is working to protect the United States from threats that are of a more covert nature; threats against devices that depend on the internet for function.
Cybersecurity is now an important challenge we all are facing! The WannaCry ransomware attacks of May 2017 which occurred on a global scale is a reminder of just how devastating and widespread these attacks can be.
In 2016, the DHS awarded a contract worth $199,000 to a Texas-based company known as Factom Inc. to work on a project to develop advanced security models to protect the digital identity of Internet of Things (IoT)-based devices. This "Blockchain Software to Prove Integrity of Captured Data from Border Devices" project was designed to cater to the vulnerabilities of increased datafication of everyday life as well as the proliferation of devices, networks and various forms of technology which constitute the Internet of Things (IoT).
This project will see Factom using blockchain technology to devise improved, spoof-proof means of device authentication, which will work to ensure that data generated and transmitted through IoT networks are not compromised.
How Blockchain is Helping Veteran Affairs
When it comes to better service delivery to segments of the US society, there is one area which for many years, the US government has been severely criticized: veteran affairs. There is perhaps no other country of the modern world which has been involved in warfare outside of its shores than the United States. This has created a large pool of ex-servicemen; the veterans. These veterans have needs that surpass those of the average populace: healthcare (physical and mental), rehabilitation, training and retraining, to mention a few. One of the ways in which the US government is trying to improve the benefits system extended to its veterans is by using AI and the blockchain. To this end, the US Department of Veteran Affairs and IBM Watson Health have entered into a partnership to use AI in the interpretation of data for cancer treatment of US veterans.
This agreement is an extension of a previously signed agreement to use genomics in the precision oncological treatment of malignancies in US veterans. This technology has seen more than the one-third of US veterans who are in rural settings, benefit from this program with better access to healthcare from their locations where such access has traditionally been difficult.
The US government has therefore been quite progressive in using blockchain and AI to solve challenges that are unique to its situation, considering that it has a large number of veterans, expanded military operations and a humongous healthcare budget.
Blockchain Projects Supported by  Northern European Governments
What is the situation when it comes to blockchain and AI adoption by governments across the Northern European countries, such as Netherlands, Sweden, Denmark ?
If most governments are still cautious about laying their hands on distributed ledgers due to low understanding how blockchain operates and fear concerning the challenges inherent to the application of this technology, that is not the case of The Netherlands.
The Netherlands
The Netherlands, has dived into the world of blockchain almost since its inception, providing generous governmental support to innovation in this sector, through the launching of a Government backed agency called Blockchain pilots. Its partners include so far the World Bank, the United Nations, and the EU Forum. Their general vision about the importance of blockchain, is that even though they have very secure and trustworthy  Governmental services, they feel it is important to look ahead.
In a recent document, outlining their vision, published by Dutch Blockchain Coalition, it is stated:
" We have to  ask ourselves how we can maintain the position of the Netherlands as a trust society in the near future if technologies such as artificial intelligence and the Internet of things lead to an exponential increase in the number of digital transactions between literally everything and everyone. In the hyper-connected society of tomorrow, Blockchain will not be a luxury but a necessity. Besides the national interest for the Netherlands, there is also a major interest in developing Blockchains for Good. Digital warfare, the hacking of elections and cyber criminality can be more effectively combated if, at an international level, more secure digital infrastructure is built with a key role for Blockchain technology. Furthermore, in countries where government functions fail and democratic values are violated, Blockchain can make a real difference for citizens."
The Dutch Government's  blockchain and AI strategy so far, has been implemented through aforementioned agency Blockchainpilots which has adopted a three-phased approach to the development of  blockchain and AI-based technologies. These phases are shown below:
Pilot projects -Prototypes -Implementation
The pilot phase was specifically conceived to enable the Dutch government at various levels (ministries and local councils/municipal governments) find out if the blockchain would really provide any form of benefits to their function or not. To this end, about 40 pilot projects were setup, and run by 30 government organizations in the Netherlands. An intergovernmental ICT platform known as Discipl was developed by the IT Foundation as a means for government organizations within the Netherlands share information and their blockchain usage experiences with each other. Ministries and municipalities which took part in the blockchain pilot projects include:
Ministries of Finance, Justice, Interior Affairs, Employment and Foreign Affairs.
Cities of Eindhoven, Utrecht, Hague, Schiedam, Rotterdam, Amsterdam and Zamstaad.
Other organizations include the Healthcare Institute, Legal Aid Board, Customs and Tax Administration and Human Environment/Transport Directorate.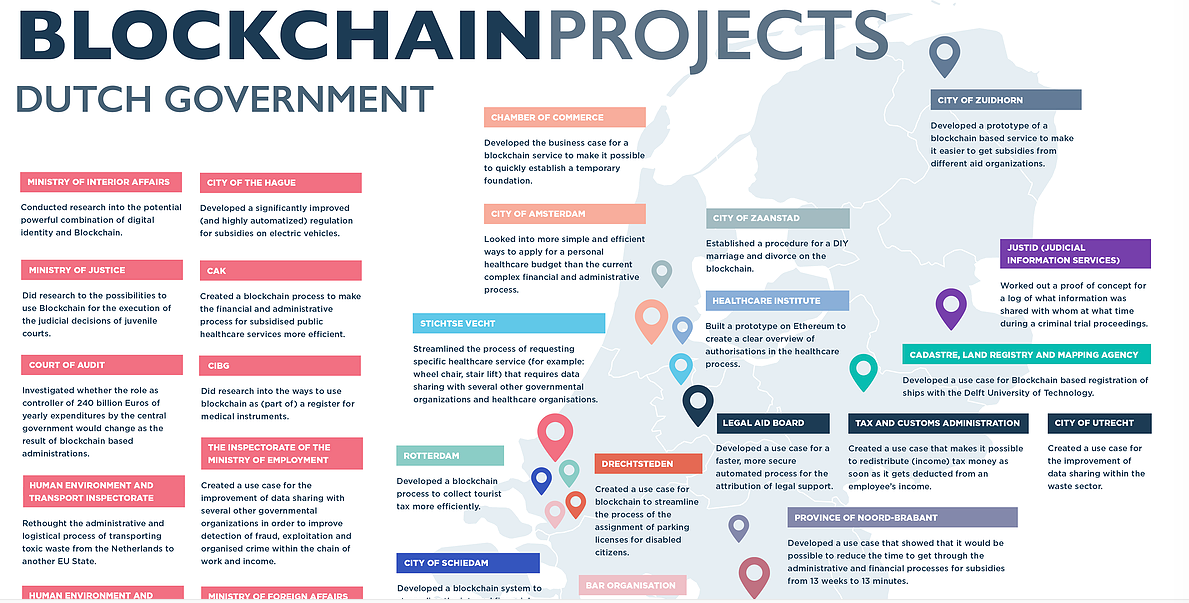 The pilot phase involved use cases that revolved around the following:
Digital identity
Execution of judicial decisions of juvenile courts.
Information sharing for improvement of fraud detection and prevention of human trafficking/forced labour.
Financial administration.
Compilation of a register for medical instruments.
Tracking of working hours of commercial truckers
Collection of tourist tax, etc.
Cross border blockchain pilot for diploma data in the EU
The list is by no means exhaustive, but showcases the variety of potential blockchain applications that spans across various departments, agencies and municipal governments operating in the Netherlands. The pilot phase has provided a comprehensive platform for testing AI and blockchain technology for various governmental functions organizations.
Case Study: Blockchain based certificates and diplomas
A possible example of a pilot being developed in the Netherlands, is in the field of Educational certificates and diplomas. The advantage of Blockchain based certificates and diplomas is to ease the life of a student who, for example, would like to proceed with her education abroad, and faces the challenge of sharing the diploma gained or required and getting this recognised as authentic. Currently this is mostly a paper-based procedure that can be quite burdensome and time consuming.
By developing a generic building block for the Dutch and European Blockchain infrastructure, official documents such as diplomas, certificates and registers could be reliably shared and verified. This case has already been tested on a small scale in several countries and is now ready for implementation and scaling up to the European level. Recently, The Netherlands and Belgium submitted a joint request to work on a Cross Border Pilot on diploma exchange, implemented on Blockchain technology.
Prototytes
Moving on from the pilot phase, the 30 agencies were able to develop working prototypes of the blockchain projects listed above. It is pertinent to mention some additional projects for which working prototypes were developed:
Development of a DIY marriage and divorce platform in the City of Zamstaad.
Creation by the Healthcare Institute of an Ethereum-based overview of a system of authorizations in the healthcare process.
Development of a proof of concept of a log of information trail during proceedings in a criminal trial. This was developed by the Judicial Information Services (JUSTID).
A blockchain-based streamlining of the process of issuing parking licenses to disabled citizens.
Creation of a use case for more efficient waste disposal in the City of Utrecht.
There are several of such use cases and full details can be obtained from the Blockchain Projects website of the Dutch Government. Some of these projects started to go into full implementation in 2017, with more scheduled to come on stream in 2018.
Another interesting initiative happening in The Netherlands is The Dutch Blockchain Coalition (DBC), which results from a collaboration between partners from the government, knowledge institutes and industry. The aim of the DBC is to promote a safe, reliable digital blockchain infrastructure in the Netherlands. The coalition works with an action agenda in which it tests the technological possibilities, examines if the technology sufficiently complies with legislation and builds up research and training programmes in the field of blockchain. Internationally, the DBC also is making an effort about pushing standardisation, norms and governance. It does this, for example, with the ISO and the European Commission.
How Governments Are Adopting Blockchain and AI In Advanced Economies part 2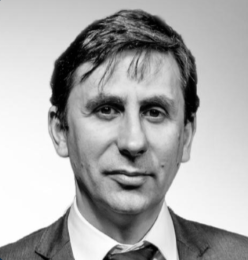 Dinis Guarda is the founder of intelligenthq.com and an author, serial entrepreneur and CEO of ztudium that manages openbusinesscouncil.org, fashionabc.org, blocksdna.com, lifesdna.com.
He creates and helps build ventures focused on global growth, 360 digital strategies, sustainable innovation, Blockchain, Fintech, AI and new emerging business models such as ICOs / tokenomics.
Dinis is the founder/CEO of ztudium that manages blocksdna / lifesdna. These products and platforms offer multiple AI P2P, fintech, blockchain, search engine and PaaS solutions in consumer wellness healthcare and life style with a global team of experts and universities.
He is the founder of coinsdna a new swiss regulated, Swiss based, institutional grade token and cryptocurrencies blockchain exchange. He is founder of DragonBloc a blockchain, AI, Fintech fund and co-founder of Freedomee project.
Dinis has created various companies namely Ztudium, a tech, digital and AI blockchain startup that builds cutting edge software, big data insights, publishes intelligenthq.com, hedgethink.com, fashionabc.org, openbusinesscouncil.org and tradersdna.com, citiesabc.com among others.
Dinis is the author of various books. His upcoming books "4IR AI Blockchain Fintech IoT Reinventing a Nation", "How Businesses and Governments can Prosper with Fintech, Blockchain and AI?", also the bigger case study and book (400 pages) "Blockchain, AI and Crypto Economics – The Next Tsunami?" last the "Tokenomics and ICOs – How to be good at the new digital world of finance / Crypto" will be launched in 2018.
Some of the companies Dinis created or has been involved have reached over 1 USD billions in valuation. Dinis has advised and was responsible for some top financial organisations, 100 cryptocurrencies worldwide and Fortune 500 companies.
Dinis is involved as a strategist, board member and advisor with the payments, lifestyle, blockchain reward community app Glance technologies, for whom he built the blockchain messaging / payment / loyalty software Blockimpact, the seminal Hyperloop Transportations project, Kora, and blockchain cybersecurity Privus.
He is listed in various global fintech, blockchain, AI, social media industry top lists as an influencer in position top 10/20 within 100 rankings: such as Top People In Blockchain | Cointelegraph https://top.cointelegraph.com/ and https://cryptoweekly.co/100/ .
He has been a lecturer at Copenhagen Business School, Groupe INSEEC/Monaco University and other leading world universities.
He is a shareholder of the fintech social money transfer app Moneymailme and math edutech gamification children's app Gozoa.
Between 2014 and 2015 he was involved in creating a fabbanking.com a digital bank between Asia and Africa as Chief Commercial Officer and Marketing Officer responsible for all legal, tech and business development. Between 2009 and 2010 he was the founder of one of the world first fintech, social trading platforms tradingfloor.com for Saxo Bank. In 2011 he created the B2B platforms socialmediacouncil.org and openbusinesscouncil.org with Jamie Burke.