Brixton Pound
Hot off the printing press or alternatively, available online, People Powered Money is a book that is focused on the design, development and delivery of community currencies. The overall goal of the book is to argue the case for the social, economic and environmental potential of community currencies to achieve citizen empowerment, and as public policy tools. Providing an in-depth understanding of money provides the capability to be able to re-engineer it. With discussion of various pilot currencies that were launched in Europe, the book aims to show how communities can innovate with currency to improve the world that we live in.
Project "Community Currencies in Action"
According to the book itself, People Powered Money came about as a result of a project that was run between 2012 and 2015 called "Community Currencies in Action". This was a project that crossed international borders aiming to make innovations in the currency field. The six pilot case studies of focus were drawn from across north-western Europe, and specifically from the UK, Belgium, the Netherlands and France. While some people might consider community currencies to be somewhat marginal, as the book outlines, they can in fact bring significant benefits to their users, and they can become a normal aspect of community life. Consequently, the book has an objective which is to:
"Enable a new generation of community currencies and support their emergence into the mainstream."
The book is written in a tone and style that makes it accessible to everyone, whether you work in finance or not. It has a logical flow and looks at the historic legacy of money and its origins through to the reverting back to the idea of community currencies that is starting to happen today. From that point it outlines the various steps that can be taken in creating a community currency that can become successful and stand the test of time. It does this by looking at how to design a currency, the specific features of a community currency that may be important, such as issuing it, denominations and other factors and the practicalities of implementing and operating a currency in reality. It also focuses on matters that are sensible and important in undertaking any project – and putting in place a community currency could certainly be considered quite the project – such as creating the right messages for the right audiences, and evaluating and measuring the levels of success with the currency.
The book's publication is timely and the interest in community currencies is thought to be increasing. Additionally, following the economic crisis that rocked the world from 2008 onwards, and from which many economies are still recovering, people have begun to ask questions about whether there is another, better way. Community currencies may be one such option. Readers of the book should find themselves well placed to be able to set up a community currency, having been exposed to the range of common sense tips within on how to go about it. By learning from the lessons of other community currency projects that have already been tried it is possible to continually improve the process, to the benefit of all community currency users.
What are the challenges of creating a community currency?
Of course, creating a community currency is not a straightforward task. The book outlines some of the challenges that are faced in doing so. For example, it looks at the types of stakeholders that get involved with community currency projects, explaining the levels to which these stakeholders may be engaged (or not). It also comments on the issues that are associated with running a project that has multiple partners, as community currencies often are.
One lesson that the book conveys is the fact that each community currency is unique. What works well in one place may not necessarily work brilliantly in another. Nonetheless, it is still possible to learn a great deal from the principles and advice provided in the book, to adapt the community currency creation to your own community. However, it is perhaps the practicalities that are the real benefit of this book. As indicated, a currency might look good in theory but without the structure behind it to back it up in terms of security of funding and organisation, it can be difficult to make it work.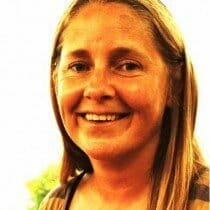 Paula Newton is a business writer, editor and management consultant with extensive experience writing and consulting for both start-ups and long established companies. She has ten years management and leadership experience gained at BSkyB in London and Viva Travel Guides in Quito, Ecuador, giving her a depth of insight into innovation in international business. With an MBA from the University of Hull and many years of experience running her own business consultancy, Paula's background allows her to connect with a diverse range of clients, including cutting edge technology and web-based start-ups but also multinationals in need of assistance. Paula has played a defining role in shaping organizational strategy for a wide range of different organizations, including for-profit, NGOs and charities. Paula has also served on the Board of Directors for the South American Explorers Club in Quito, Ecuador.