Image source: Androidly, a smartwatch
In Part 1 of our Guide to Wearable Technologies  we explored the history of wearable technologies. With the exception of wrist watches and pacemakers and other similar devices, wearable technologies were in the past only really accessible to the wealthy. There were some other exceptions such as hearing aids, and also developments designed for intelligence agents that cast images in the mind of James Bond films. That has changed in recent years, and particularly with the development of Google Glass. However, writing for Android Authority in 2013, J. Angelo Racoma reported that:
"The new decade is ushering in renewed interest in wearable computing as many technologies have matured".
The reasons for this, are grounded in the fact that many components that sit within wearable technology are becoming cheaper, more efficient and more advanced and this has driven organisations to innovate in fascinating new wearable technologies. One example is the wristwatch attachment to the sixth generation iPod Nano which allows it to use a wristwatch attachment in order to be able to function as a computer worn on the wrist. However, one of the biggest developments in this field to date is the well published creation of Google Glass.
Google Glass is a wearable device that is inserted into glasses. This particular innovation appears to have attracted the public's interest, even though Google was not the first to come up with such an idea.
Google Glass provides an electronics device that provides camera, web access and voice based interaction, all of which is worn in a head mounted display (glasses). It also offers augmented reality. Google Glass product is considered to be categorised as a "ubiquitous computer" as it can be used both passively and actively. It has some interesting functionalities that have been appealing to potential consumers such as a gyroscope, accelerometer, magnetometer, bone conduction transducer and it has video recording, touchpad input and ambient light sensing. It uses the Android operating system.
Google is not alone in developing glasses as a wearable product, and other companies are also working on similar developments. Another example is Scope Technologies which is working with Epson to develop what it describes as an augmented reality training system. A third option is Seebright's "Spark" product. This is a device that is also worn on the head which provides users with what is described as an "immersive experience", allowing them to see great detail of an object.
Vuzix is a formidable competitor that is likely to emerge to challenge Google Glass. Meanwhile, one organisation called Innovega is undertaking to develop contact lenses that "present images right on top of a user's eye to enhance normal vision" (Racoma, 2013).
Vuzix Star
Aside from technologies worn on the head, smartwatches are also developing. These are watches that are able to carry out many other functions than informing the user of the time or date.
Sony has been one of the leaders in this field, and the organisation has developed its version of a smartwatch which is able to offer users the opportunity to look at social media feeds, receive notifications, read texts that have been received and interact with a smartphone by acting as a remote control. While Sony was not the first to explore the opportunities in this particular area, other products were developed earlier that were not particularly successful, partly because they were also not necessarily reliable or of a high quality. Now however, stiff competition is growing to build a smartwatch market, and Apple has reportedly applied for a patent in Japan (among other countries) to develop an iWatch. Google is also taking steps to enter this field.
India is taking the smartwatch even further and that a company called Androidly, comprised of college students from India have launched a smartwatch that offers all of the features of Android OS. It allows the user to make calls as well as taking photographs and is priced at £150, making it more affordable than some of the wearable technologies of the past . Other players in this field include Pebble Watch which attracted significant attention on Kickstarter and MotoActv, a Motorola version of a smartwatch. Love it or hate it, it seems that wearable technologies are here to stay.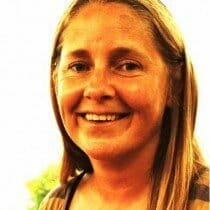 Paula Newton is a business writer, editor and management consultant with extensive experience writing and consulting for both start-ups and long established companies. She has ten years management and leadership experience gained at BSkyB in London and Viva Travel Guides in Quito, Ecuador, giving her a depth of insight into innovation in international business. With an MBA from the University of Hull and many years of experience running her own business consultancy, Paula's background allows her to connect with a diverse range of clients, including cutting edge technology and web-based start-ups but also multinationals in need of assistance. Paula has played a defining role in shaping organizational strategy for a wide range of different organizations, including for-profit, NGOs and charities. Paula has also served on the Board of Directors for the South American Explorers Club in Quito, Ecuador.