Green MBAs: The One Planet MBA
MBAs are getting greener, at least they are in some cases. A green MBA is also called sustainable MBA. It is a MBA that besides requiring the classical classwork of the conventional MBAs its program includes as well managing for environmental and social sustainability.
One institution leading the way in green MBAs is arguably Exeter University. The university runs a "One Planet MBA". There are several reasons that it has done this.
One of the major reasons is the challenge that businesses face from economic, social, environmental and technological disruptors. All of these disruptors are impacting our lives, societies in general and consequently businesses. This means that MBA graduates need to be prepared, as aspiring leaders. The approach is global and takes a transformational change, with the motto: "Change – for good."
It aims to join a business and management education of a high quality with the chance to build new techniques and knowledge, so that graduates may have a more positive impact and drive growth effectively.
This MBA is offered at one of the leading business schools in the UK. Exeter University has access to some of the world's most respected academics and provides its students with outstanding resources and facilities. Exeter has a whole range of links with industry, that is evidenced through the MBA's network of corporate partners such as IBM, CocaCola and many others. The following video provides an overview of what is the ethos of this green MBA:
The course documentation claims that graduates of the programme will have "the right MBA for our times." The course focuses on all of the traditional areas of MBA study such as finance, economics, accounting, operations, HR and strategy but also helps participants to gain a more thorough understanding of challenges that are faced by businesses that are redefining them, such as global economic, environmental and social forces.
The course also focuses on how new and emerging types of innovative business are developing and how new economic models and enabling technologies are transforming business strategies. There is a practical element of looking at how managers can exploit these for profitable growth. One of the goals is to help students gain practical skills in different types of business environment such as in boardrooms and in start-ups.
Students can take a full time course of 12 months or an executive programme of 24 to 30 months which runs part time. To prepare students for the course, there is a foundation module which is optional which aims to help understand accounting and finance terms. After that students take a range of different courses which have been designed for current times, such as preparing for change, personal transformations, finance and responsible investment, marketing and customer engagement, emerging business models, the entrepreneurial mindset and strategic and responsible innovation among a range of others.
There is also an opportunity to take electives which focus on analytics, starting new ventures, public relations and sustainable finance, among others. All modules appear to be specifically designed to help students with current and predicted future problems facing business, rather than limiting the learning to standard MBA classics.
The course is not built on teaching alone, and there are a range of different extracurricular activities designed to help students to learn and to complement their learning. This includes study trips, visits to companies, group challenges and simulations as well as talks given by corporate partners. In addition to this there are also master classes which are given on topics that are considered to be highly relevant to the leadership of global businesses.
During the upcoming academic year, these include issues such as the digital economy, social entrepreneurship and the circular economy.
For those that have had their interest piqued in this programme, entry requirements usually include a good first degree and a minimum of three years of management experience. However, the university is mindful of the fact that many applicants have a lot of work experience but no formal degree. This means that the university does take into account achievements that are non-academic.This includes consideration of managers that are mature and who have a lot of work experience, professionals that want to make a career change, professionals that want broader skills and those that have technical or specialist skills.
For those coming from abroad there is a need to show a certification of ability in the English language. All applicants need to provide two references and are expected to write a personal statement demonstrating why they are interested in studying for an MBA at Exeter. Savvy students will of course show in this statement that they understand the One Planet MBA and are committed to its objectives.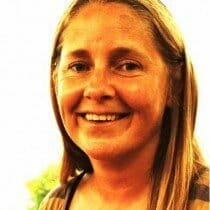 Paula Newton is a business writer, editor and management consultant with extensive experience writing and consulting for both start-ups and long established companies. She has ten years management and leadership experience gained at BSkyB in London and Viva Travel Guides in Quito, Ecuador, giving her a depth of insight into innovation in international business. With an MBA from the University of Hull and many years of experience running her own business consultancy, Paula's background allows her to connect with a diverse range of clients, including cutting edge technology and web-based start-ups but also multinationals in need of assistance. Paula has played a defining role in shaping organizational strategy for a wide range of different organizations, including for-profit, NGOs and charities. Paula has also served on the Board of Directors for the South American Explorers Club in Quito, Ecuador.