Great Apps to Help Make and Save Money
Did you know that you could use your smartphone or mobile device to help you to make and save money? There are many different apps available that are designed to help consumers do exactly that. In fact there are so many that it is a bit difficult for the untrained eye to be able to sort out which ones are good and which less so. In 2013, Jessica Winch of The Telegraph created a list of the best apps to help people to make and save money. The list was developed based on input from technology professionals and additionally financial industry experts. The following includes many of the apps provided in the list created by Winch.
MoneyWiz
MoneyWiz may be a good app for some to use. It is available on iOS products, and it requires an investment of £2.99. One of the great benefits of this app is that it brings all of a person's accounts and transactions as well as their bills and budgets into one place making it easier to view at a glance where they are at. The information can also be synched across devices for easy viewing on any device at any time. The app has very good graphics and shows on one screen scheduled transactions per month. It is also possible to sort and filter different transactions.
Account Tracker
This app is somewhat similar to Money Wiz in some regards, particularly because it helps the person to review balances across a number of different accounts. While the app is free, it is also available for £1.49 on iPhone and iPad with the paid version offering longevity – the free version is just a trial. Bill reminders are a particularly helpful aspect of this app.
Meter Readings
A very good app that may well quickly recover the price of £0.99 that it costs for you to purchase it is the Meter Readings app by kWh. This app provides an excellent opportunity for iOS users to save money on their household utilities bills, specifically electricity and gas. The app aids customers to be able to better monitor their use of energy. The user can enter information from bills from the utilities company and type in meter readings and can then see what the cost will be, as well as the handy functionality of being able to compare this to other utilities companies.
Debt Manager and UK Salary Calculator
Debt Manager is available for £0.69 on iPhone and iPad and it is used to help the customer to track debt to the point where it can be paid off. Meanwhile, UK Salary Calculator, a free app for iPhone and iPad looks at a person's salary either yearly, monthly, weekly, daily or hourly and allows comparisons between past salaries and current ones in terms of national insurance and other payments.
Goodbudget
Goodbudget takes on the role of helping to plan a household budget. This helps to map spending into categories and it is free on iPad, iPhone and Android systems.
StockWatch
For those looking to invest, StockWatch on iPad and iPhone for £6.99 provides the opportunity to track investments more easily, synching across a variety of different devices. VAT Toolbox, free on iPhone and iPad calculates VAT figures for those that need this.
Vouchercloud and PriceSpy
Some people want to save money by using vouchers, and Vouchercloud provides this opportunity. The app takes GPS readings and provides information on discounts that are available nearby. The app is available for free on iPhone, iPad and Android, and the vouchers can be delivered directly to the user's smartphone. Also on a money savings theme is Savings Goals, available for £0.69 on iPhone and iPad. This app helps people to save money by allowing them to put in a target amount and then create a schedule and tracks progress towards achieving the saving goal. A different approach to saving money is offered by PriceSpy which helps Android users find the best bargains on the high street and online. The app is free.
Also helping with phone use savings and available on iPhone, iPad and Android for free is Onavo Count. This app helps people to keep track of data charges when not using WiFi so that users can better understand data usage, allowing them to be more efficient.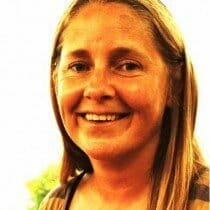 Paula Newton is a business writer, editor and management consultant with extensive experience writing and consulting for both start-ups and long established companies. She has ten years management and leadership experience gained at BSkyB in London and Viva Travel Guides in Quito, Ecuador, giving her a depth of insight into innovation in international business. With an MBA from the University of Hull and many years of experience running her own business consultancy, Paula's background allows her to connect with a diverse range of clients, including cutting edge technology and web-based start-ups but also multinationals in need of assistance. Paula has played a defining role in shaping organizational strategy for a wide range of different organizations, including for-profit, NGOs and charities. Paula has also served on the Board of Directors for the South American Explorers Club in Quito, Ecuador.