Technology Giant Google has confirmed in a statement that it is to sell Motorola to Lenovo for $2.91 billion. The move comes after paying $12.5bn for the company less than two years ago. Speculation is rife with the motive, but Google is saying  the smartphone market is "super competitive" and that Motorola would "be better served by Lenovo". This what CEO Larry Page had to say on their blog:
"The smartphone market is super competitive, and to thrive it helps to be all-in when it comes to making mobile devices. It's why we believe that Motorola will be better served by Lenovo—which has a rapidly growing smartphone business and is the largest (and fastest-growing) PC manufacturer in the world. This move will enable Google to devote our energy to driving innovation across the Android ecosystem, for the benefit of smartphone users everywhere. As a side note, this does not signal a larger shift for our other hardware efforts. The dynamics and maturity of the wearable and home markets, for example, are very different from that of the mobile industry. We're excited by the opportunities to build amazing new products for users within these emerging ecosystems".
Dispite selling at a loss, Google will retain critical patents necessary to fend off the competition. Besides grabbing a bargain,  Lenovo will now become the world's third-largest smartphone maker behind Apple and Samsung.  Could Google be also planning to use the retained Motorola patents to drive Android to non-mobile experiences, such as the home?  Remember its recent acquisition of Nest Labs? There could be a method to Google's Madness after all. Motorola Mobility's CEO Dennis Woodside commented:
"As part of Lenovo, Motorola Mobility will have a rapid path to achieving our goal of reaching the next 100 million people with the mobile Internet. With the recent launches of Moto X and Moto G, we have tremendous momentum right now and Lenovo's hardware expertise and global reach will only help to accelerate this".
Market research firm Strategy Analytics posting its insight on a blog, reasoned that Lenovo had made "a good move" and would benefit from greater economies of scale.
"The Chinese vendor gets access to the valuable US smartphone market and the fast-growing Latin America region. This complements its existing global PC business. "For Motorola, it gains access to an ambitious sugar daddy that has a strong presence in the huge China market. For Google, it divests a loss-making hardware division," it said. The Wall street Journal has said Google is to receive $660 million in cash up front and $750 million worth of Lenovo shares. The other $1.5 billion is due for payment within the next three years.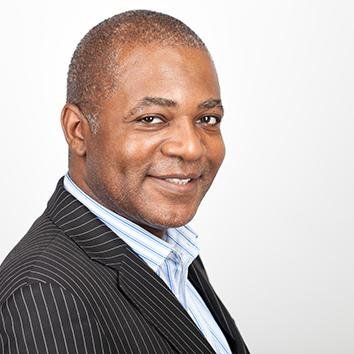 Hayden Richards is Contributor of IntelligentHQ. He specialises in finance, trading, investment, and technology, with expertise in both buy-side, sell-side. Contributing and advising various global corporations, Hayden is a thought leader, researching on global regulatory subjects, digital, social media strategies and new trends for Businesses, Capital Markets and Financial Services.
Aside from the articles, interviews and content he writes for IntelligentHQ, Hayden is also a content curator for capital markets, analytic platforms and business industry emerging trends. An avid new media explorer Hayden is driven by a passion for business development, innovation, social business, Tech Trading, payments and eCommerce. A native Trinidadian, Hayden is also a veteran, having served with the Royal Air Force Reserves for the past 10 years.
Follow Hayden on Twitter @HaydenARichards, linkedin.com/haydenhrichards and http://www.scoop.it/u/hayden-richards