The World Economic Forum Global Risks Report 2019 is a powerful tool to measure the world pulse. This high profile report published against a backdrop of detailed research shows a worrying geopolitical and geo-economic tensions. If unresolved, these tensions will hinder the world's ability to deal with a growing range of collective challenges, from the mounting evidence of environmental degradation to the increasing disruptions of the Fourth Industrial Revolution.
The report presents the results of our latest Global Risks Perception Survey, in which nearly 1,000 decision-makers from the public sector, private sector, academia and civil society assess the risks facing the world. Nine out of 10 respondents expect worsening economic and political confrontations between major powers this year. Over a ten-year horizon, extreme weather and climate-change policy failures are seen as the gravest threats.
This year's report includes another series of "what-if" Future Shocks that examine quantum computing, weather manipulation, monetary populism, emotionally responsive artificial intelligence and other potential risks. The theme of emotions is also addressed in a chapter on the human causes and effects of global risks; the chapter calls for greater action around rising levels of psychological strain across the world.
The 14th annual Global Risks Report highlights intensifying global risks alongside a lack of collective will to tackle them – in fact, divisions are hardening.
In particular, this year's report looks at the following risks and how they are causing concern:
Rising geopolitical and geo-economic tensions are the most urgent risk in 2019, with 90% of experts saying they expect further economic confrontation between major powers in 2019
Environmental degradation is the long-term risk that defines our age, with four of the top five most impactful risks in 2019 related to climate
Rapidly evolving cyber and technological threats are the most significant potential blind spots, we still do not fully appreciate the vulnerability of networked societies
The importance of the geopolitical and geo-economic changes that are underway should not distract us from the human side of global risks. For many people, this is an increasingly anxious, unhappy and lonely world, with anger rising and empathy declining.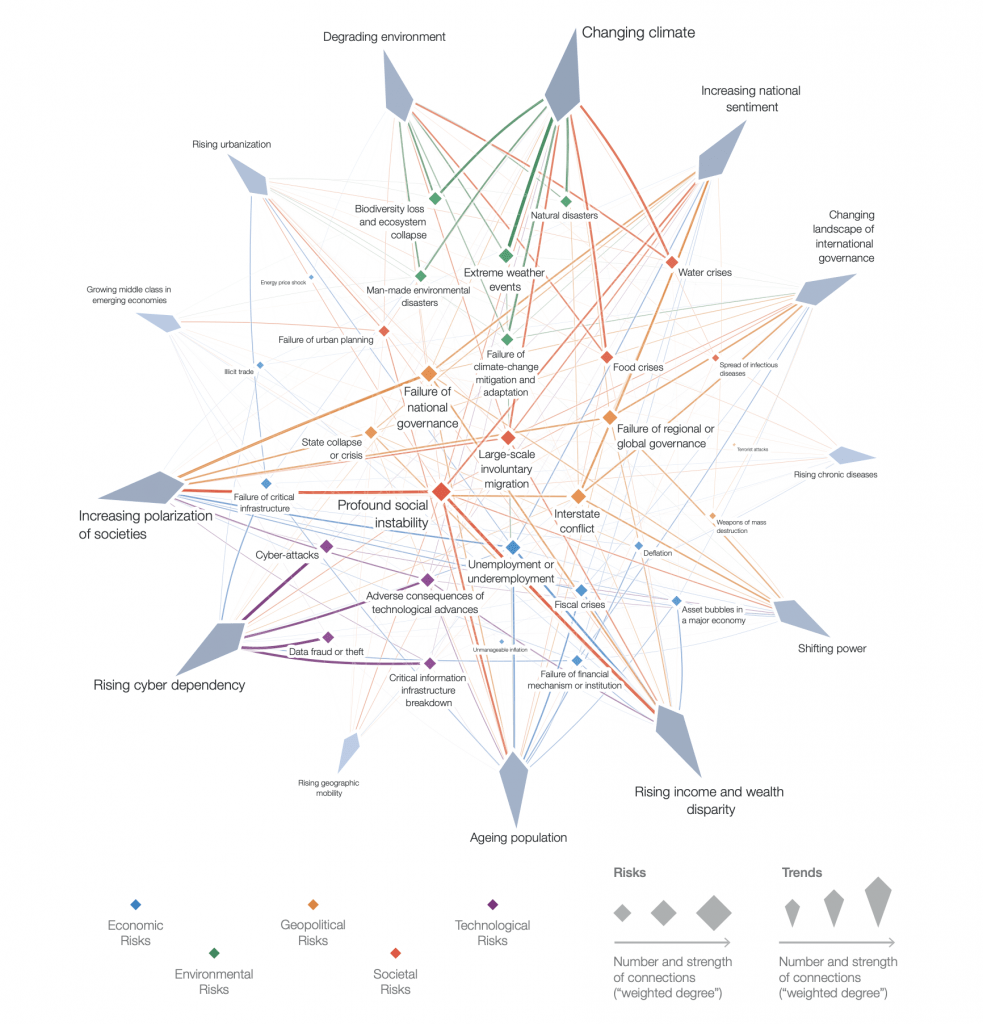 Globally, key pressures relate to how states interact and tackle cross-border challenges: Multilateral rules and institutions. Strong-state politics makes it harder to sustain multilateralism.
As further explored below, this has been most evident so far in the shift in trade policy from global frameworks overseen by the World Trade Organization to state-led regional initiatives and bilateral deals.
Sovereignty and noninterference. The protections for state sovereignty in the UN Charter appear more resilient than the interventionist norms of the 2005 Responsibility to Protect principle. In the digital era, efforts to promote (or disrupt) political values in other countries have become increasingly contentious. Migration and asylum.
The international movement of people has emerged in recent years as a fault-line issue in many countries. Demographic trends— which projects changes in the relative populations of Africa and Europe—will drive inter-regional migration in the decades ahead. Protection of the global commons.
Climate change, outer space, cyber space and the polar regions are aspects of the global commons that are already or could increasingly become a source of international tensions. In the context of rising geopolitical competition and weakening multilateral institutions, debates revolving around these pressures have the potential to be destabilizing and even to foment conflict.
A more hopeful prospect is that the current flux in the international system instead will lead in pragmatic, open and pluralist directions, but even then a difficult and risky transition lies ahead.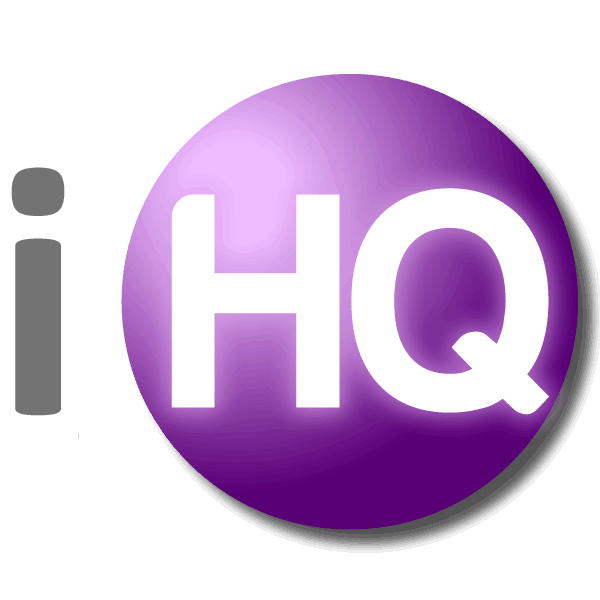 IntelligentHQ Your New Business Network.
IntelligentHQ is a Business network and an expert source for finance, capital markets and intelligence for thousands of global business professionals, startups, and companies.
We exist at the point of intersection between technology, social media, finance and innovation.
IntelligentHQ leverages innovation and scale of social digital technology, analytics, news and distribution to create an unparalleled, full digital medium and social business network spectrum.
IntelligentHQ is working hard, to become a trusted, and indispensable source of business news and analytics, within financial services and its associated supply chains and ecosystems.