In 2012, we had our share of  major political and economic uncertainties, which hindered business investment, whilst this could still be a factor, this year, the stage is set for digital strategies to play a prominent role in CEOs' 2013 plans, according to a survey of more than 390 senior business leaders in organizations worldwide from IT research firm Gartner.
The Gartner survey which targeted at CEOs and Business Executives, 78% of of CEOs feel they are in a better position to set their roadmaps for 2013 and 2014 growth.
"This is the year when business leadership teams must commit to investing bravely and deeply to redevelop the technology and information capability of their firms," said Mark Raskino, vice president and Gartner fellow. "After more than a decade of modest investment and sorting out the basics, it's time to think ahead. Business leaders tell us they recognize the need to invest in e-commerce, mobile, cloud, social and other major technology categories, and the capabilities they enable. That can't be done from within existing IT budgets alone." 
The survey was focused on organizations with a minimum of $250M in revenue. The respondents indicated that a ratio of more than 4 to 1 Business Leaders plan to increase 2013 IT spend. Even though 2012 had much uncertainty, CEOs see the value of digital and are incorporating it into their 2013 plans. Even though 52% of Business Leaders said they have a digital strategy, many Business Leaders think they have a strategy.
The article also indicates that CIOs who want a tenure of  2 or more years at their current organization should embrace digital strategies, growing data and innovation. To support this change Business Leaders will look to Chief Data or Digital Officers to lead the way in innovation. By 2014, 19% of Business Leaders expect to see a Chief Digital Officer in their organization to lead digital innovation as opposed to 17% of Chief Data Officers. This interesting as we have written about the rise of Chief Digital Officers before.
"CIOs should embrace growing digital, data and innovation needs, and not stand back from them," said Mr. Lopez. "CIOs who intend to stay with their firms for longer than two years should be developing digital business, business information governance and innovation leadership capabilities in themselves and in their teams. CIOs who intend to retire or step back into other roles should help their organizations by incubating next-generation talent in the areas of digital media, information exploitation, and digitally enabled product and service innovation. This can be done inside as well as outside the IT department." 
Vice president Mark Raskino, stated 'a number of organizations are already making new, very big bets in information and technology innovation that run to hundreds of millions of dollars of fresh investment',  and cautioned the greater risk now is assuming that an organization's lackluster technology capability can remain a "back-burner" issue for another couple of years.
I remember reading an article about CIO's wanting to be CDO's and a subtle rivalry between the two. Based on this report the CIO will have to go outside his comfort zone and aquire additionally skillsets in order to support the CEO. Smaller organisations may take the easy route and merge roles. Time will tell.
More detailed analysis is available in the report "CEO and Senior Executive Survey 2013: As Uncertainty Recedes, the Digital Future Emerges." The report is available on Gartner's website at  .
Image credit: Dachis Group creative commons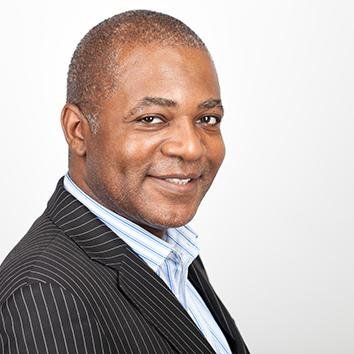 Hayden Richards is Contributor of IntelligentHQ. He specialises in finance, trading, investment, and technology, with expertise in both buy-side, sell-side. Contributing and advising various global corporations, Hayden is a thought leader, researching on global regulatory subjects, digital, social media strategies and new trends for Businesses, Capital Markets and Financial Services.
Aside from the articles, interviews and content he writes for IntelligentHQ, Hayden is also a content curator for capital markets, analytic platforms and business industry emerging trends. An avid new media explorer Hayden is driven by a passion for business development, innovation, social business, Tech Trading, payments and eCommerce. A native Trinidadian, Hayden is also a veteran, having served with the Royal Air Force Reserves for the past 10 years.
Follow Hayden on Twitter @HaydenARichards, linkedin.com/haydenhrichards and http://www.scoop.it/u/hayden-richards