Website profile : FoundersNation. Intelligenthq
Have an idea for a start-up or want to join a start-up idea that already has a co-founder that you could work with? FoundersNation may be a great place to start, at least if you are located in Israel, New York or London anyway. This is a website for founders of exciting and innovative start-up entrepreneurs to find co-founders to complement their own skills and propel their business forward along a trajectory of success.
The goal of FoundersNation is a simple one. As the company itself explains of the organisation:
"We built it to connect dreamers that wish to make the world a better place through innovation and technology".
The founders of FoundersNation shared a belief that identifying a co-founder to get a business up and running is one of the most challenging parts about setting up a new business. For start-ups to be dynamic and innovative there is a need to share the good times and the bad with a co-founder that can bring out the best in you by challenging you to achieve everything you can. This is the primary goal of FoundersNation – to help you to find that important person that can help you to achieve the success you crave for your organisation.
The question is, how is this done? Well, FoundersNation has a simple process to follow to get you underway. First you create a profile. You have to specify if you already have an idea and want a co-founder to get it moving, or if you simply want to join a start-up as a co-founder. During the process you'll be asked what describes your skills as well as the skills that your co-founder will ideally have. If you are the co-founder that already has a concept in mind you are asked to present it at a very high level as well. If you've already successfully founded or co-founded a company or have an investment in one you can apply for a "Verify founder badge". This will give your profile more weight and make it more appealing to others as it will show them what you're made of. You're also asked to let potential co-founders know something about your availability, because some start-ups will be more time-intensive than others, and some people are looking for a person that can make a full time commitment.
Screenshop of website FoundersNation.Intelligenthq
Aside from joining the website and profiling your skills there to attract that perfect person, FoundersNation also holds events where you might meet the ideal co-founder. These are typically arranged through the organisation's Meetup group. Meetings are held every few months and anyone that has an idea is welcome to go along. Also invited are those with the skills to help start-ups get going, such as those with marketing talent, design expertise or abilities in developing for the web or for mobile. Events typically boast around 100 attendees, so there are plenty of people to network with. Sometimes the organisation also hosts what it calls "start-up bootcamp". These are business accelerators where some start-ups will also walk away with cash and services at the end – a very welcome boost for every start up.
One of the advantages of using FoundersNation as opposed to other websites of this nature to find your co-founder is that it is free. But that's not all. FoundersNation sets itself apart from its competitors because it has partnered with a number of consultancy firms and is consequently able to offer what it calls a "100% Free Perks Package". The excellent part about this is that it means that you get free consulting in a variety of different areas that will be key to the success of your start-up once you've found your co-founder. There is free legal advice, financial consulting and technology and marketing help, all of which are helpful to getting a start-up business off the ground. ERB Financial Group offers the financial help, while technical consulting is offered by SifTech and IniTech. Zag S&W is the company providing the legal consulting and Connecting The Dots is the company's marketing partner. Because these organisations are start-up organisations all of the time you can be sure that the advice you get is current.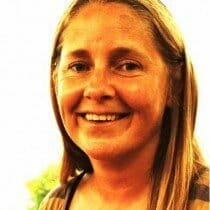 Paula Newton is a business writer, editor and management consultant with extensive experience writing and consulting for both start-ups and long established companies. She has ten years management and leadership experience gained at BSkyB in London and Viva Travel Guides in Quito, Ecuador, giving her a depth of insight into innovation in international business. With an MBA from the University of Hull and many years of experience running her own business consultancy, Paula's background allows her to connect with a diverse range of clients, including cutting edge technology and web-based start-ups but also multinationals in need of assistance. Paula has played a defining role in shaping organizational strategy for a wide range of different organizations, including for-profit, NGOs and charities. Paula has also served on the Board of Directors for the South American Explorers Club in Quito, Ecuador.