How The Example of Mobile Money Can Be Used In A Social Business
Mobile is the new revolution, everyone says so. But what does it mean , this so called "revolution" we are all talking about ?  A revolution is something that transforms the status quo, and introduces a new paradigm in society. Where we can now see the truly transformative effect of mobile technologies is actually in developing countries, that embraced them with contagious enthusiasm. Amazing things are happening in countries like Kenya, Tanzania and India. From apps to mobile money, young entrepreneurs are bringing change and improvement to their communities.
In Nairobi you can now pay for a coffee with M-pesas using your mobile phone, when socializing at the iHub 
In Nairobi, there is place called iHub that is bringing together people looking for change and connection.The iHub is located in a loft with high windows, wooden floors, long tables, and a table football, where young women and men hang around, chatting or siting in front of their laptops. They are students, bloggers, web designers and programmers. They all gather in that place, by climbing to the fourth floor of the Bishop Magua Centre on Ngong Road.  IHub is now considered now to be the cutting-edge tech and hype spot of Nairobi.
IHub started in 2010, through the effort of Erik Hersman, a renowned blogger, TED fellow and entrepreneur. The iHub not only provides a space where young entrepreneurial members can access internet connectivity, but a place where they can receive mentorship and the possibility of venture funding through connections with the international venture capital community.
The IHub in Nairobi
If you ask for a coffe at the ihub, you can pay with your mobile, by using a payment called M-Pesa. The "M" stands for "mobile" and "pesa" means "money" in the local language of Swahili. M-Pesa turns a mobile phone into a bank account, credit card and wallet all in one. Developed by Vodaphone for Safaricom and Vodacom, M-pesa was launched in 2007 in Kenya and Tanzania. The system is now used in nearly all developing nations. These days, a third of Kenya's economy is conducted via M-Pesa. The attractiveness of M-Pesa is that it is a service, meaning that it is designed to enable users to complete basic banking transactions without visiting a bank branch.
What to learn with iHub and M-pesa
In the developed world, mobile´s impact on people´s lives has been already widely documented: from educational apps to all ages, to public transport apps such as Hailo to archival ones such as Evernote, the benefits of mobile technology for people are widely acknowledged. But in terms of business, the west still tends to look at mobile, just as another medium of communication with whom to interact with distracted customers "on the move".
The question one should ask to oneself, if one runs as social business is a different one : How can one take advantage of the mobile era, as developing countries did, as a way to effectively bring more social benefit and real transformation to the community where one is involved ?  Social businesses which are focused on delivering social impact, should definitely embrace the opportunities presented by mobile technology.
5 ways to do it are the following:
1. Social Media is about Media,  Social Business is about social
Most people "on the move" use their mobile phones as a way to access their social media platforms. It is therefore important to be sure that your social business uses the social media channels you find more appropriate to your field in a meaningful way. Let´s be honest here: everybody is using social media nowadays. The fundamental question you have to ask now is: if you are a social business, what is your purpose ? What is it that you want to bring to others with your use of social media ?
2. Campaign outreach
When you are crystal clear about your purpose, you probably will need to create various business communications plans for a specific campaign around an event or to fund your project.  One thought provoking statistic is the fact that 90 percent of text messages either get read within 3 minutes of delivery or get lost in the ocean of information which is our life nowadays. It is therefore important to design a campaign that includes mobile users and that is aware of the way mobile works.
3. Dedicated app
Depending on the focus of the social business you can think about creating a specific app to foster more engagement. In order to do so you will need funds for the creation of the app and a clear goal about what you want to achieve with it.
4. Responsive designs
If you aim to reach as much people as possible with your project you would benefit from ensuring that your website uses responsive design. This is an approach that means there are different versions of the website depending on whether the site is accessed from a desktop, tablet, iPhone or android phone etc.
5. Track your effort
It is now possible to track the results of your efforts and campaigns and there is now various tools that let you do it. For example, in 2014, Facebook launched Atlas which is a tool with the ability to help marketers keep track of campaigns and monitor progress across different devices such as smartphones, tablets and desktops. These various tools can make you optimize your use of mobile to foster your campaigns and social business marketing strategies.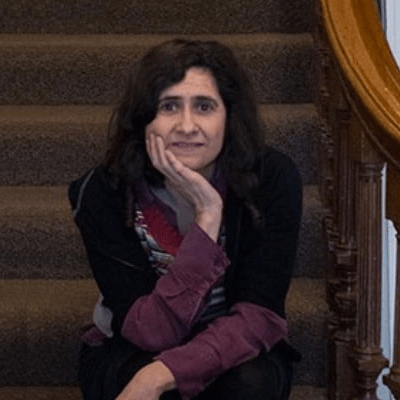 Maria Fonseca is the Editor and Infographic Artist for IntelligentHQ. She is also a thought leader writing about social innovation, sharing economy, social business, and the commons. Aside her work for IntelligentHQ, Maria Fonseca is a visual artist and filmmaker that has exhibited widely in international events such as Manifesta 5, Sao Paulo Biennial, Photo Espana, Moderna Museet in Stockholm, Joshibi University and many others. She concluded her PhD on essayistic filmmaking , taken at University of Westminster in London and is preparing her post doc that will explore the links between creativity and the sharing economy.