Smart companies have begun investing in business intelligence software to help them drive value out of the mass amounts of data on hand. This is the decade of Big Data after all. Instead of trying to sort through all the lines of information and strain their eyes, many are turning to business intelligence dashboards to help them visualize their data. A business intelligence dashboard is a data visualization tool that displays the current status of metrics and key performance indicators for an enterprise.
Rather than develop in house, by purchasing a dashboard connected to your business intelligence software, you are enabled to make decisions anywhere, at any time. Business Intelligence dashboards can help you find directional insight from historical data.
By creating dashboards from all your business data, you give employees from different organizations access to see every factor impacting the report on the dashboard. Business intelligence dashboards are sometimes referred to as enterprise dashboards. Also the business intelligence dashboard is often confused with the performance scorecard. The main difference between the two, traditionally, is that a business intelligence dashboard, like the dashboard of a car, indicates the status at a specific point in time. Gartner predicts that by 2016, 40 percent of the global workforce will be mobile and, by 2018, 70 percent of mobile workers will use tablets or tablet-like devices. Given this fact empowering your employeesfor the future is a must.
A product combining elements of both dashboards and scorecards is sometimes referred to as a scoreboard. Overall, Business Intelligence dashboards can increase your chances of success, empower your employees to make informed data driven decisions, and reach your customer more effectively.
A recent ZNET article provides an alternative view of B.I. dashboard takeup, according to Joe Mckendrick, "They haven't gotten much smarter in the last 20 years: "The early forms of dashboards appeared in the 1980s, but today's dashboards have not gotten much more intelligent in all those years," Smith points out.
"The graphics have gotten better, and we can interact with charts in what is commonly called visual discovery so you can drill into and page through data to change its presentation. So some progress has been made, but the basic presentation of a number of charts on the screen has not improved significantly and worse yet neither has the usefulness of the charts."  They don't prioritize information: "Just presenting charts tuned to the context of the individual's role that may or may not require action is not enough," Smith states.
So what are the good traits of a Good Business Intelligence Dashboard?:
Your BI dashboards should be:
Interactive. Dashboards are not a static experience. Users should be able to apply filters and adjust values on a chart, for example, to plan for various scenarios. They should also be able to write-back to the data source if permitted.
 Personalized. Tailor your dashboard to the role of the user, designing it around metrics specific to the individual.
 Customized. Accommodate your users no matter where they are located. Make sure they can be used across different Nationalities.
Self-sufficient. Dashboards should guide business users to relevant insight without help from IT. Dashboards should be intuitive and provide simple access to business data using menu filters and drill-down functions.
 Search-enabled. Users must be able to find the data they needat any time. Making your dashboards searchable makes them more useful.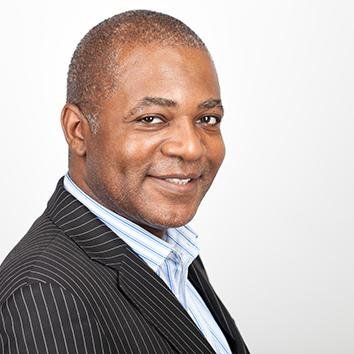 Hayden Richards is Contributor of IntelligentHQ. He specialises in finance, trading, investment, and technology, with expertise in both buy-side, sell-side. Contributing and advising various global corporations, Hayden is a thought leader, researching on global regulatory subjects, digital, social media strategies and new trends for Businesses, Capital Markets and Financial Services.
Aside from the articles, interviews and content he writes for IntelligentHQ, Hayden is also a content curator for capital markets, analytic platforms and business industry emerging trends. An avid new media explorer Hayden is driven by a passion for business development, innovation, social business, Tech Trading, payments and eCommerce. A native Trinidadian, Hayden is also a veteran, having served with the Royal Air Force Reserves for the past 10 years.
Follow Hayden on Twitter @HaydenARichards, linkedin.com/haydenhrichards and http://www.scoop.it/u/hayden-richards