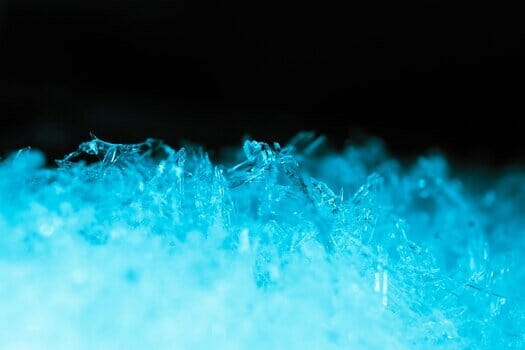 Cryotherapy has gained a lot of popularity over the years for offering effective cold therapy. Startups and established business have also realized that more people are demanding for full-body cryotherapy. To increase their business model and earnings, they have started adding it to their services. Whole-body cryotherapy machines are more effective than cold air, ice bath, and ice packs. Your clients will feel relieved from any multiple sclerosis and pain.
However, before running for a cryotherapy machine, you need to consider several things. Some of these include:
Profitability
A cryotherapy machine should offer the best experience possible for your customers. It should also not incur huge expenses that will eat into your profit. You're in business to make a high Return on Investment (ROI). Therefore, you need to purchase the right cryotherapy that will help you achieve these goals.
Ask yourself, does the seller have genuine testimonials of clients who are making profits from the machine? The seller should also provide you with a Cryotherapy business model to make the learning process seamless. Additionally, some sellers offer an ROI calculator so that you get a better idea of the profits and expenses.
Safety
Before settling for a Cryotherapy machine, you need to ensure it doesn't cause problems to the users. Safety is very crucial when the temperatures are as low as 220 degrees Fahrenheit. A seller that doesn't prioritize safety will cost your business huge liabilities if something goes wrong.
Machines such as XR come with on-board sensors that check temperatures. It applies liquid Nitrogen in cold therapy as it delivers maximum cold temperatures. Its robust technology gives six options for temperature settings. I also distribute the liquid Nitrogen in the machine evenly. There's no other machine that has this technology. The XR machine will operate only when the parameters meet the specific safety criteria.
Budgeting
When planning to purchase a cryotherapy chamber, you need to consider several costs. The good news is that the expenses are not too many.
If you need to purchase it cheaply and fastest, you can pay upfront and walk away with the machine. However, if you don't have the total amount, some sellers may help you budget for it. Cryoinnovations can connect you to financial partners who will assist you in getting the machine.
Development of facility
You should identify everything that you need before adding the machine to your enterprise. Do you have enough space for the sauna? Have you checked your local business codes to see if there are any legal barriers?
A professional seller will advise you on the best facility development. Sellers such as Cryoinnovations have turn-key services and products so that you get going once you make a purchase. You don't need to spend your precious business time trying to figure out how to develop your Cryotherapy chamber.
For Cryoinnovations' XR machine, you'll need up to 5 by 5 feet of space to accommodate the whole unit. We recommended 10 by 10 feet room for your business but can be smaller if you store the Nitrogen dewars in a separate room and provide connections through the wall.
Installation
An excellent Cryotherapy should not give you many headaches when installing it. The machine should be easy and fast to install. You should install it on your own without returning to your pockets to hire someone for the job. Clear and straightforward installation steps will ensure you start business immediately.
XR machine is perfect as its installation only needs a few easy steps. Additionally, you can carry it wherever you wish to move, thanks to its excellent mobility. If you need their professional installation fee, they can offer at a small price.
Maintenance
One thing that gives people a headache is maintenance. The more the moving parts in a machine, the more the maintenance frequency, time, and costs.
The XR machine doesn't have any moving parts. The engineers can assemble the elements for new clients and ensure a quick supply of spare parts to the already existing clients. They also provide automatic software upgrades over the internet so that your sauna stays free from bugs. If you need physical upgrades, they'll send you an install kit. The modular nature of the parts is another thing that makes it a great choice for most people. You can quickly replace the USB-terminated sensors without any hassles.
Multi-location management
It's the dream of any business to scale up effectively. Therefore, a professional cryotherapy machine seller will offer innovative business analytics and tools such as a built-in point of sale, performance analytics, and corporate dashboards so that you can manage and expand your investment.
The XR comes with all these amazing features. With it, you can manage many locations and units easily. Corporate and crypto spa chains will find it very appealing.
Cryotherapy marketing
Obvious, marketing is the engine behind your business success. Whether you are serving athletes or the general public to help them relieve their pain, your clients should know about it. If done effectively, marketing will boost your earnings and return on investment.
Cryoinnovations assist its clients with the most effective marketing that enables them to reach their target audience and convert it. Since online marketing has gained fame over the years, they have a framework that will propel your online success. Their social media and word of mouth lessons will help cement your brand loyalty and equity. The good news is that even if you are new to digital marketing, their teachings come in repeatable and actionable steps. Your success is their success.
Summing up
Running a cryotherapy business requires a stable machine that will provide a long-lasting success. Searching for a professional seller that will provide such a cryotherapy machine and walk with you at every step may prove to be a tiresome homework. However, with Cryoinnovations, you don't have to sweat anymore. They've been serving the industry for several years, enabling their customers to make great profits. Get a cryotherapy machine from them, and you'll never regret it.
Guest Post

Founder Dinis Guarda
IntelligentHQ Your New Business Network.
IntelligentHQ is a Business network and an expert source for finance, capital markets and intelligence for thousands of global business professionals, startups, and companies.
We exist at the point of intersection between technology, social media, finance and innovation.
IntelligentHQ leverages innovation and scale of social digital technology, analytics, news and distribution to create an unparalleled, full digital medium and social business network spectrum.
IntelligentHQ is working hard, to become a trusted, and indispensable source of business news and analytics, within financial services and its associated supply chains and ecosystems.