FB has formally introduced support for the long requested hashtag. Simply put, this feature makes it much less attractive to leave Facebook and follow conversations elesewhere, assuming you are a Facebook junkie. When Facebook News Feed re-launched in March, it became clear that the connection options were filtered to help consumers learn more about what they liked. The same concept applies to hashtags, as a message that includes the hashtag #, a click, will open a new page with additional posts and feature more about that particular hashtag to promote. Its a similar concept to "search all public posts", but Facebook has confirmed that users with strict privacy settings will not be displayed in conversation streams.
Moreover, Facebook is expected to scale, develop Notes as a blogging rival to Tumblr, and could further extend the use of hashtags and the need for the discovery throughout the Facebook's large ecosystem. The new feature provides brands with more opportunities to monitor relevant conversations in order to engage with audiences in real-time.
In much the same way as they function on Twitter, Facebook hashtags, when clicked, display conversation threads containing posts that have used that specific hashtag. This offers brands the scope to not only monitor live conversations – which could potentially concern the brand, its products, or the industry in which the business sits – but also to interact effectively with fans. Such activity could increase reach and page awareness, and by listening and engaging with generic hashtag terms, brands can gain a better understanding of how they are perceived.
Hashtags are also searchable, meaning that brands can seek out specific conversations to gain key insights into sentiment and preference. They are also a useful tool for conducting competitor research, and to identify new key influencers within the social environment; processes that were once resource intensive. The addition of hashtags also means that businesses no longer need to use social listening tools to track promotions, campaigns and events on the social media platform.
Facebook's Greg Lindley wrote in a news release:
"Every day, hundreds of millions of people use Facebook to share their thoughts on big moments happening all around them. Whether it's talking about a favorite television show, cheering on a hometown sports team or engaging with friends during a breaking news event—people on Facebook connect with their friends about what's taking place all over the world. To date, there has not been a simple way to see the larger view of what's happening or what people are talking about. To bring these conversations more to the forefront, we will be rolling out a series of features that surface some of the interesting discussions people are having about public events, people, and topics.      
For brands and marketers, introducing hashtag on Facebook is a real opportunity to engage in meaningful conversations in a timely fashion. Using the Oscars, as an example, there were around 66,500,000 interactions associated with the Oscars on Facebook. Now imagine what that number would be if consumers, and brands have been able to follow a proactive and engaged in a conversation using the hashtag. With this new feature, brands and marketing will not only have an easier time monitoring and participating in conversations, they can also use this tool to help create relevant content, for their audience.
Pete Goold, CEO of Punch Communications, commented: "The introduction of hashtags on Facebook could have a major impact on the way that brands monitor and engage with users on the platform. Not only does the new feature allow brands to gain in-depth insights into real time conversations on the company, its competitors, an event, or the industry it operates within, but it also makes it possible for them to join in with these conversations. Hashtags are easily searchable and it is anticipated that over time, this functionality will be used widely by Facebook users, meaning brands can tap into trending terms, as is possible on Twitter."
Are you new to hashtags? Check out howtohashtag.com.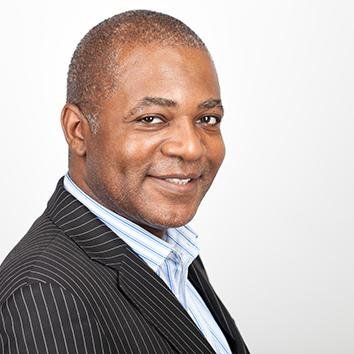 Hayden Richards is Contributor of IntelligentHQ. He specialises in finance, trading, investment, and technology, with expertise in both buy-side, sell-side. Contributing and advising various global corporations, Hayden is a thought leader, researching on global regulatory subjects, digital, social media strategies and new trends for Businesses, Capital Markets and Financial Services.
Aside from the articles, interviews and content he writes for IntelligentHQ, Hayden is also a content curator for capital markets, analytic platforms and business industry emerging trends. An avid new media explorer Hayden is driven by a passion for business development, innovation, social business, Tech Trading, payments and eCommerce. A native Trinidadian, Hayden is also a veteran, having served with the Royal Air Force Reserves for the past 10 years.
Follow Hayden on Twitter @HaydenARichards, linkedin.com/haydenhrichards and http://www.scoop.it/u/hayden-richards