Is this a new disturbing trend? Financial lending companies are now researching a borrower's social networks to determine if they are credit worthy. A number of enterprising tech startups are also using social data, to determine the risk of lending to people who have a difficult time accessing credit. Lenders typicaly tend to avoid millions of people who do not have great credit scores. But some financial lending companies have found that social connections can be a good indicator of a person's creditworthiness. I am not sure I agree with this approach to finance. While I get the whole Big Data thing, I feel this could eventualy disenfranchise thousands of potential borrowers.
To be frank, social data is not necessarily indicative of whether a borrower will pay back a loan promptly, and those algorithms should be put to better innovative use elsewhere. German company Kreditech, headquartered in Hamburg is a real-time scoring technology that applies big data to many thousand data points in credit applications by individuals. This technology is applied in B2C for issuing online, SMS and facebook microloans. As a FinTech startup, I do think they are worth watching. In April they announced the closing of a "mid-7-digit" financing round from Munich-based Global Founders Capital, Silicon Valley-based Blumberg Capital, Berlin-based Point Nine Capital and Hamburg-based H2 Investments.
The investment will be used for an aggressive global roll out of the profitable B2C microlending plattforms as well as the development of the B2B "Scoring as a Service" technology, which will be launched in 2014. "When it comes to scaling a profitable multinational company to a global category leader, Global Founders Capital, which is managed by the Samwers and Fabian Siegel are the support you want to have on board", said Sebastian Diemer, CEO and co-founder of Kreditech. "We have turned down every other equity offer we have received, as we are currently fully focused on leveraging our profitable business with alternative financing instruments.
As the money itself is not needed currently, we took the equity offer primarily for the strategic value the new investors bring to the table and to optimize our corporate finances for leveraging working capital,", adds Oliver Schimek, CFO of Kreditech.
Lenddo has about 250, 000 members, but it only operates in the Philippines, Colombia and Mexico. Lenddo ustilizes Facebook to see if the loan applicant can be trusted to pay back their loans by analyzing the borrowing habits of their friends. If the applicant's friend defaulted on their loans, it could get that person rejected. Kreditech says it receives 1, 000 applications each day and gives 10 million loans each year. Commenting in a CNN Money article, Jeff Steward, CEO of Lenddo, says, "It turns out humans are really good at knowing who is trustworthy and reliable in their community. What's new is that we're now able to measure through massive computing power."
Justin Maas, vice president of client relations at social media agency fishbat, says the financial sector is starting to use big data more than ever. "The data compiled from all social networks is highly valuable," he says. "These social media companies have more personal information on users than the federal government. Major financial lenders are looking to use this information to see if people are trustworthy enough to lend money to. They don't want to approve loans for people who are likely to default or be late on payments."
Maas says social media reveals a lot of information about a person. "We are judged by the company we keep," he says. "Banks and financial lenders are using this mantra to accept or deny people applying for loans. The best way to tell if they are going to be a good borrower is to look at their friends credit scores."
image credit: Facebook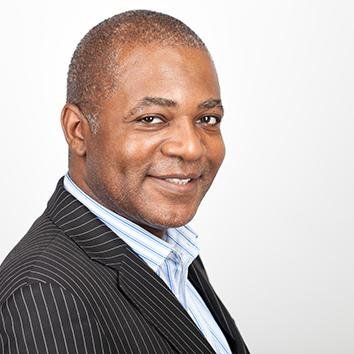 Hayden Richards is Contributor of IntelligentHQ. He specialises in finance, trading, investment, and technology, with expertise in both buy-side, sell-side. Contributing and advising various global corporations, Hayden is a thought leader, researching on global regulatory subjects, digital, social media strategies and new trends for Businesses, Capital Markets and Financial Services.
Aside from the articles, interviews and content he writes for IntelligentHQ, Hayden is also a content curator for capital markets, analytic platforms and business industry emerging trends. An avid new media explorer Hayden is driven by a passion for business development, innovation, social business, Tech Trading, payments and eCommerce. A native Trinidadian, Hayden is also a veteran, having served with the Royal Air Force Reserves for the past 10 years.
Follow Hayden on Twitter @HaydenARichards, linkedin.com/haydenhrichards and http://www.scoop.it/u/hayden-richards