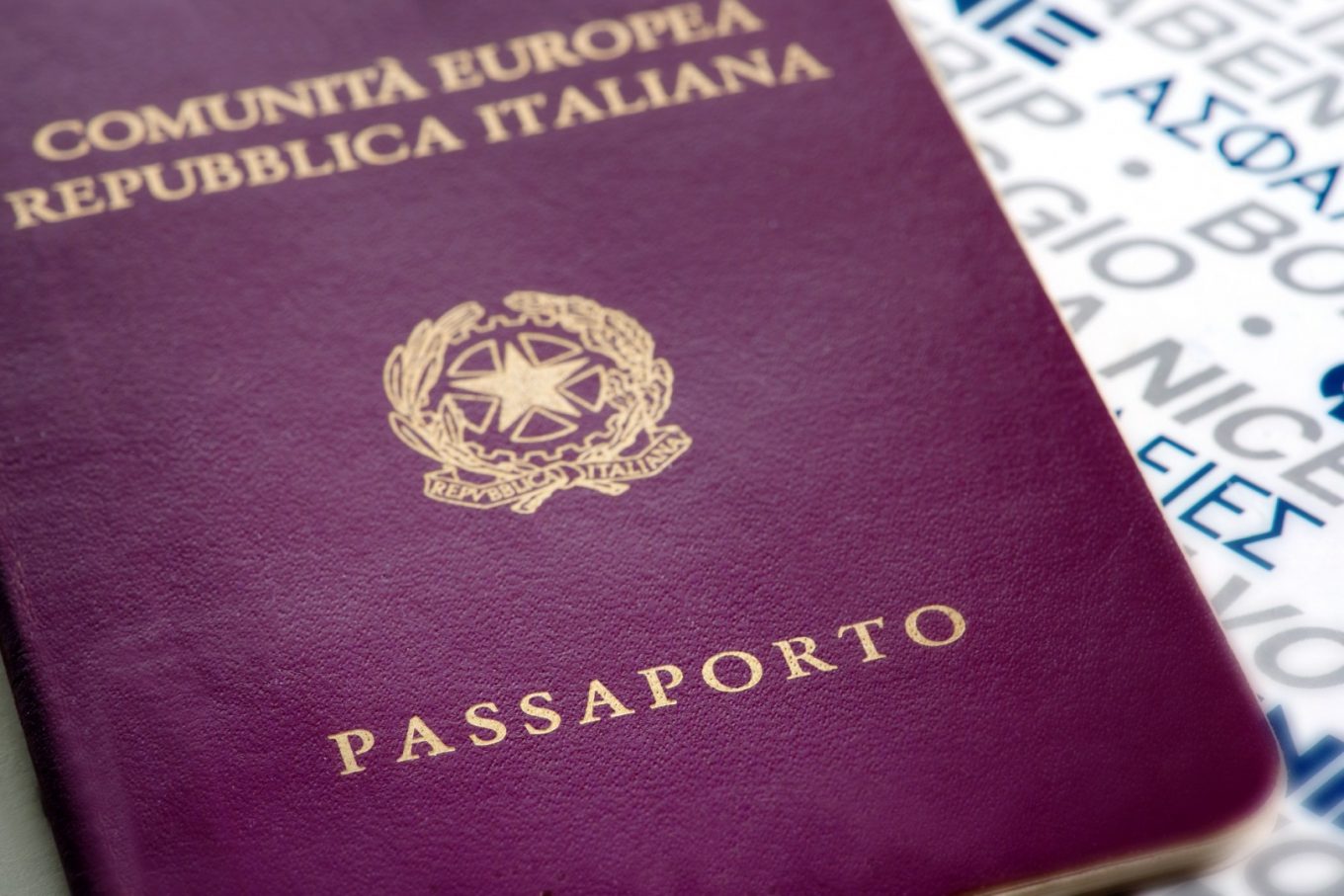 The global marketplace is changing today-all thanks to modern technology and the ease of travel. Today, many people are looking out for careers capable of supporting them from any corner of the world. Other people seek out adventures or lookout to acknowledge the heritage and built-up of other countries. Well, whatever your reason, dual citizenship comes out as a priceless option, and what better than having the same for your home country and Italy? 
"What is the fatal charm of Italy? What do we find there that can be found nowhere else? I believe it is a certain permission to be human, which other places, other countries, lost long ago."
 – Erica Jong
The experts claim that you can reap a natural-born's benefits when you have dual citizenship and take all the advantages. The costs may seem to vary, depending upon the family history and in-person needs, and the benefits for sure outweigh the costs. Another best thing is that you tend to pass the same to your future generations after successfully getting citizenship. It becomes pretty alluring to discover the benefits of Italian citizenship by descent. If you ever dreamt of having the citizenship in Italy, knowing the essentials and gifts seems like a great option. Sticking onto us looks like a road to a life, and plans your circumstances in the best of manner. 
Dual Citizenship- What is this buzzing term?
A person is said to have dual citizenship when he/she holds legal citizenship in two countries. Not every country in the world holds a province for this type of citizenship, but Italy indeed does. It is very alluring to have two nationalities, and achieving dual nationality is worth your time and efforts. Now that we're talking of the benefits of obtaining dual citizenship questions like How to Get Italian Citizenship by Descent, the experts suggest reading some useful resources. But, first things first, sparks will begin flying when you know the benefits of having one. Let's get going with what these are. Yes, embark upon the enlightening journey reading below. 
You'll grab an Italian Passport:
Visiting Italy isn't a complicated process, and millions of people across the world travel to Italy. However, a point of concern lies with the fact that they cannot stay in here for more than a few months. Without possessing a student visa, a work visa, or a passport, the government doesn't allow you to stay for more than 90 days. But, as a citizen, now that you have a passport, you have the likelihood of staying in the Bel Paese for as long as you deem fit, allowing you to travel throughout the country without any restrictions. Getting down between Italy and America is also a smooth process after entering the country. 
Travel Benefits:
One of the other significant benefits of obtaining citizenship lies in working, traveling, and living in any of 28 European Union Countries. Also, you no longer have to worry about getting a visa, and you can reside in here or other EU countries for as long as you like. The citizens under this facility can also work anywhere without applying for a Work Visa. Also, the European Union citizens have priority over others for many professional and educational opportunities much before the non-citizens. And, your chances of landing into a job- anywhere in the European Union increases significantly. The majority of the countries that became members of the Schengen Agreement permits the nation members to travel free and the other benefits. Experts prove that people who have dual Citizenship feel much safer when they travel overseas, and the restrictions are comparatively less. 

Right to own property:
Many people dream of owning an apartment in Venice. Well, if you're one of those people, then one of the benefits of Italian Citizenship is that you can purchase property with much ease. The process involved in enjoying the property ownership is more straightforward in comparison to that of an Italian national. And, as we just enumerated above, you no longer have to worry about the 90-days restriction. Thus enabling you to use it much more than a vacation spot.

Hereditary Benefits:
One of the most significant benefits for people choosing Italian Citizenship is the benefits it brings along for their children and future generations. You'll be in a position to pass the citizenship to your children and upcoming heirs in an unbroken line. Thus, it is often perceived as a gift that continues for the years to come.

Medical Benefits:
One of the other significant benefits is access to quality and affordable healthcare. It is no secret that the healthcare system works wonders to apply for the Tessera Sanitaria and citizens get entitled to full health care benefits. Going further for protection, you can also receive the European Health Insurance Card free of cost once you travel through the European Union.

Educational Perks:
The education system in this country is very affordable. Thus, being a citizen, you and your heirs can study in Italy's universities while paying the tuition fees at European rates- much more than the universities in the United States. The United States of America is very well known for high tuition fees, often in debt to the students long after graduating. Alternatively, the tuition fees in many European colleges are entirely free for nationals and students. Thus, when you enroll in an EU university, you can take advantage of around 1300 higher education programs with zero or very affordable tuition fees.

Ready to Start?
Now that you're thinking of opting for a citizenship like this, you surely would never want to step back. Yes, you'll agree with me when you have a look at the wonders it swears to come with. There's undoubtedly something you'd like to explore, whether it is for your family or for fitting your individual needs. The best thing you can do here is connect with a Lawyer and a Visa expert to dwell into a pool of knowledge to communicate with the heritage to benefit from the dual citizenship benefits.

Founder Dinis Guarda
IntelligentHQ Your New Business Network.
IntelligentHQ is a Business network and an expert source for finance, capital markets and intelligence for thousands of global business professionals, startups, and companies.
We exist at the point of intersection between technology, social media, finance and innovation.
IntelligentHQ leverages innovation and scale of social digital technology, analytics, news and distribution to create an unparalleled, full digital medium and social business network spectrum.
IntelligentHQ is working hard, to become a trusted, and indispensable source of business news and analytics, within financial services and its associated supply chains and ecosystems.