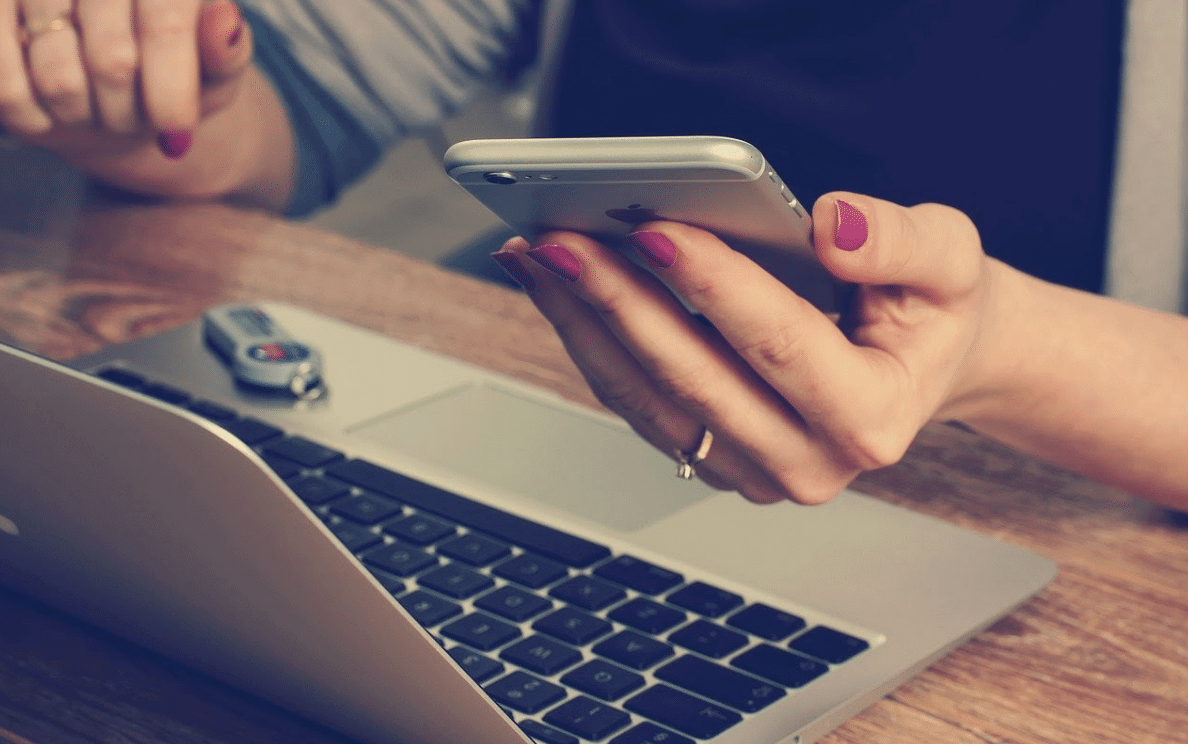 Image by William Iven from Pixabay 
It is now easier than ever to grow a business thanks to the constantly evolving technology. There are a number of tools that can improve your business and influence its growth. You can find hundreds of useful and practical software tools that can help you grow your business and make a profit. One of the best tools to control your business is to use Google my business report to track on real-time metrics and KPIs. 
But before you can make up your mind about which tools you want to use, you need to analyze your business first. While all of these tools are helpful, they will serve their purpose best if your business is struggling in a certain area.
All of the tools listed below are essential if you want to grow your business. However, there are thousands of different tools that promise the same things, so it could be hard to choose the right software. In that case, a software comparison site can be of great help.
If you can pinpoint exactly what your business is lacking, it won't be hard choosing a tool from this list.
Sales productivity tools
The only way your business can be successful is if you make enough sales. If you're having issues with this, you need a sales productivity tool that will help you reach the numbers you need for growth and improvement. However, even if you have a great sales manager, these tools can still be useful.
Salespeople rely on this type of technology every day to help run their business operations and complete all parts of the sales process. And if you choose the wrong type of tools or don't use any at all, you will definitely lose a lot of potential customers.
If you don't already have one of these tools, that needs to change right away. And while all of sales productivity tools will undoubtedly improve overall productivity, you should select a tool that will improve the weakest part of your sales funnel.
These are just some of the things your sales productivity tool could do for you:
Manage past and present customers and collect vital information about them.

Generate leads and increase the number of customers.

Increase and improve productivity among your team members.
ETL tools
Image by Pexels from Pixabay 
ETL stands for "Extract, Load and Transform". ETL tools were created to replace the data warehouse systems companies once used.
The ETL process includes extracting data from one or multiple sources and then loading it into a data warehouse. Some companies are still using the outdated type of the system and if your company does the same, you should consider switching to an ETL tool.
While the old ETL process still has some benefits, mostly when it's model-driven, ETL tools are a much more modern solution. They work by extracting raw streams of data from virtual infrastructure and then loading it directly to the target storage location.
They also have a lot of benefits, some of which include:
organized system design

advanced data profiling and cleansing

large capacity for storing big data

simplifying management by separating the loading and transformation tasks

flexibility and adaptability to a variety of businesses
Accounting tools
Image by Steve Buissinne from Pixabay 
Accounting is one of the most important parts of any business. It's essential to keep track of the money earned, the expenses your business makes, and also to send invoices. You also need to calculate the amount of money needed for personal and business taxes.
All of this needs to be well organized from the very start, and if you do it wrong, it can be a hard task that could potentially ruin your business. Moreover, according to statistics, the majority of accountants believe traditional accounting isn't enough to remain competitive in the digital world.
Luckily, there are a number of accounting tools that can help you keep track of your finances easily and allow you to organize everything you need.
Here are some tips on how to best use your accounting tool:
Create separate accounts

. Don't make the mistake of creating one account for personal use and for your business. It will be much more difficult to keep track of everything after a while.

Create your own categories

. Your accounting tool will come with default categories that might not correspond with what you need. Set up categories for different types of spending.

Create a financial calendar

. Schedule your financial responsibilities on a calendar and set up reminders so you don't miss any deadlines.

Keep records of every transaction

. Every transaction you have, no matter how big or small, is important. If your tool has enough storage space, you will be able to keep records for years.
Project management tools
Image by Tumisu from Pixabay 
If you need help with organizing your work as well as managing projects and tasks, project management tools are a necessity. Project management is important, as it includes setting goals and objectives, making schedules, and setting tasks, so you could achieve that goal.
Don't be confused by their name, as these tools aren't just for project managers. They can be used by any person or team as they are made to be completely customizable. You can customize and tweak the features of this tool to best suit your business and fit the needs of you and your team.
There are many ways technology can benefit project management. Some of them include:
Planning and scheduling

. You will be able to create folders that contain tasks, subtasks, templates, calendars, and anything else a team member would need for a certain project.

Communicating with your team

. These tools are great for collaboration and communication with team members from the entire company, even if they are from different departments. With them, you can assign tasks, add comments, and organize dashboards.

Evaluation

. With the help of resource management and reporting, you will be able to track and assess productivity and growth.
Customer relationship management software
Image by Gerd Altmann from Pixabay 
Your business would never be able to succeed or grow without customers who support it. That's why it's important to take good care of your customers and keep track of the correspondence between them and your company.
If you have only a few customers, you probably won't find it too hard to do this. But that is impossible if you're running a business that's growing and always acquiring new customers. That is why customer relationship management software (CRM) is a necessity.
A CRM tool will keep track of the conversations you have with customers on all channels of communication. This includes email, your website, and blog, but also social media platforms such as Facebook and Twitter.
You will have a clear overview of your customers and be able to see everything in one place. Things like the client's history with the company, the status of their orders, and a full record of your correspondence will be neatly organized in one dashboard.
Here are some things that best CRM software can help you achieve:
Offer better customer support because you will have all the information about a customer in one place.

Improve products and services thanks to the insights you will have regarding your customer's feelings and thoughts.

Help you understand what your customers dislike about your products so you can make improvements and prevent problems before they escalate.
Communication tools
In order to achieve a high revenue margin, you need to focus on getting great results and increasing productivity. One of the most important factors regarding your team's success is communication skills. With communication tools, you can connect your entire team in one place
Communication tools are great for many different things. Since communication doesn't just include sending messages back and front, a good communication tool needs to be more versatile than your email for instance.
With these tools, you can:
Share content

. Sharing content such as files related to the project is a great way to allow team members to work on smaller parts of the project, while also updating other people on their progress.

Send messages

. You will be able to send instant messages to coworkers and team members in a fast and reliable manner.

Manage ideas

. These tools allow team members to brainstorm and talk about important aspects of the business, without needing to be in the same room.

Encourage innovation

. Communication leads to innovation. When you use these tools that make communication easier, your company will be able to come up with new product ideas faster.
This is an article provided by our partners' network. It does not reflect the views or opinions of our editorial team and management.
Contributed content

Founder Dinis Guarda
IntelligentHQ Your New Business Network.
IntelligentHQ is a Business network and an expert source for finance, capital markets and intelligence for thousands of global business professionals, startups, and companies.
We exist at the point of intersection between technology, social media, finance and innovation.
IntelligentHQ leverages innovation and scale of social digital technology, analytics, news and distribution to create an unparalleled, full digital medium and social business network spectrum.
IntelligentHQ is working hard, to become a trusted, and indispensable source of business news and analytics, within financial services and its associated supply chains and ecosystems.