Email Marketing: How Can I Effectively Integrate It With My Business?
Image source: BlueDiamondGallery
Many people, after the huge social media boom of the last few years, have declared email to be all but irrelevant. But the fact of the matter is, it's still the most popular form of method on the web, with over 4.3 billion accounts estimated to be in use by this year. It's an incredible figure, and more than doubles that of social media giant Facebook.
Email brings with it the potential of email marketing, too. With so many accounts to reach, it's a form of marketing that has the ability to engage with a lot of different people in a short amount of time. If your business already uses the power of social media and digital marketing, you should be adding email marketing to your tool belt. In fact, you can now even send an email and have it received as an SMS with an email-to-SMS gateway, thus making your marketing efforts a lot easier. This allows you to easily communicate with your customers no matter where they are at or what they are doing, because texts have a 98% open rate.
To reach everyone, you have to be available everywhere. While Twitter and Instagram are incredibly popular, there are many people who don't use them. There are many people who have an email address, but not a Pinterest page. This is true of any combination of platforms, so in order to hit everyone, you have to be on everything.
Luckily, email marketing isn't nearly as complex as it appears. Your first port of call will be to obtain a list of email addresses to mail. Email append attaches an email address to known customer data, so you'll build up a huge list of people to message.
Once you have a solid list of contacts, exactly what you put in that email is up to you. There are a few tips you need to bear in mind, however, so take a read of the following advice.
1. Include Social Media Icons In Your Emails
As we just discussed, not everyone has a social media account. However, some people who email frequently will much prefer to be interacting with you on Twitter and the like. So give them the relevant links! The fact that you have a valid social media page could be the deciding factor in whether the customer chooses to follow you further or not. And if they do follow you, that's another person reading your tweets, buying your products, and sharing your stuff.
2. Make Your Correspondences Look Highly Professional
If they don't look good, they may be labeled as 'spam' by the user, and you'll swiftly enter that junk folder. Make sure your spelling and grammar is impeccable, and make sure you add your company logo and contact details. An email with poor punctuation, no branding and no other details of any kind looks incredibly suspicious. Avoid falling into this trap by making a good first impression.
Image source: Pixabay
Image source: Pixabay
3. Don't Waste That Email Space – Only Send The Good Stuff
This could be your one and only chance to grab the user's attention. So make it count! If your business is running any promotions or competitions, put these in the title of the email and in the body! Show them details of your best products, and any 5-star reviews you may have received in the past.
Endless bodies of text about your business and background history won't interest anyone. We're a consumer-driven world, and people love to be made aware of deals and offers. As interesting as your business may seem to you, it probably won't be the same for the majority.
4. Don't Forget Images, Graphics, Pictures And Branding
As I mentioned previously, you should be branding the hell out of your email correspondences. It makes the whole thing seem much more credible. This aside, make full use of that white space by breaking it up with images, as much as possible.
It might sound like one of the oldest cliches in the book, but bright colors and interesting images really grab the' attention of the viewer. Design quirky infographics and memes if necessary. This email could be your only chance at bringing a new customer on board. So, make it as visually appealing as humanly possible.
In short, your business is a brand, and that brand needs to be represented fully. While it's true that you don't just need online and email marketing to survive, they're the most powerful tools on your belt. In order to make the most of them, you have to take the time to understand what the customer wants, and what will engage them.
Being concise, interesting and energetic will grab them. Endless paragraphs, boring images and no exciting tidbits will not. These are facts that are true across the board, so be sure that your entire marketing effort hits these marks.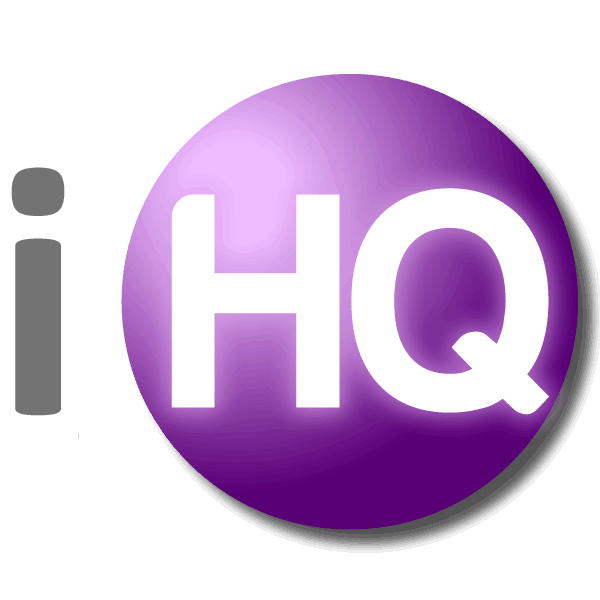 IntelligentHQ Your New Business Network.
IntelligentHQ is a Business network and an expert source for finance, capital markets and intelligence for thousands of global business professionals, startups, and companies.
We exist at the point of intersection between technology, social media, finance and innovation.
IntelligentHQ leverages innovation and scale of social digital technology, analytics, news and distribution to create an unparalleled, full digital medium and social business network spectrum.
IntelligentHQ is working hard, to become a trusted, and indispensable source of business news and analytics, within financial services and its associated supply chains and ecosystems.