EDHEC Business School Image of Campus at Lille
If you want a business education at a well-respected business school that focuses heavily on the needs of the business community you could do much worse than going to the EDHEC Business School. This academic institution has an excellent reputation for carrying out high-impact research and offers five different locations to choose from. It offers both academically focused and executive education programmes, also offering a PhD in Finance. Studying at the EDHEC you'll be in the company of 6,200 students, of which one third are international, and a total of 10,000 participants in executive education programmes.
The EDHEC Business School was founded in 1906 by business leaders in northern France. Its initial goals were to meet the training needs of these business leaders. It became an independent association in 1958. It is guided by a board, but also benefits from an International Advisory Board. The members of this board come both from the academic and business communities, making sure that it can keep highly focused on the needs of the international business community. To make sure that it delivers students that are ethically minded it is also guided by an International Ethics Board. The EDHEC Business School is considered one of the best schools in France, and is ranked number one for economy and finance and for corporate relations. It is the 17th ranked business school in Europe.
The EDHEC is highly focused on internationalisation. Consequently it has campuses in France, the UK and Singapore. It also emphases an approach that is entrepreneurial and innovative. It benefits from independent status, enabling it to take the decisions it needs to, to have the positive impact on the world that it desires to. This includes, in its own words:
"…to help businesses to grow, to grow, to contribute to the future of young people, to meet international challenges in the training field and to develop new academic, scientific and economic projects."
The EDHEC has gained several accreditations demonstrating its high level of reputability. In fact, as it points out, it is one of just 50 business schools around the world that holds the "Triple Crown of International Accreditations". These accreditations are EQUIS, AACSB and AMBA. This denotes the excellence of research, quality of faculty, good relationships with the business community and additionally commitment to the local and economic environment. All of this shows the high quality of programmes that are offered which gives graduates the knowledge that they will be prepared for being able to meet the needs of business.
In the following video, one can listen to what students have to say about this Business School:
Masters Offered By EDHEC
The EDHEC offers a range of different business programmes designed to suit a variety of needs. One programme is the Masters in Management which allows participants to specialise in international business management and financial economics. The programme is taught in English and leaves students with a double degree. Other types of topics covered include corporate finance and banking, financial markets, international accounting and finance, strategy and organisation consultancy, marketing management, law and tax management, creative business and global business. There is also an MSc option in entrepreneurship and innovation management which will be an interesting option for those that want to start their own businesses after they complete their degree.
For those that want to fast track their education, the EDHEC Global MBA may be the best option. This is a course that is intensive, and lasts 10 months, and students study full time. There is a strong emphasis on personal development, helping students to explore new possibilities and visions for the future. This course is offered in Nice and is suited to experienced professionals. Some may want to study part time while working and for them the EDHEC Executive MBA may be the most suitable course. It is possible to study for this in Lille and Paris. One fairly unusual programme offered is the EDHEC Family Business Global EMBA, helping those that run a family business (or that do not, but that might in the future) to become more effective and understand issues specific to running a family business. Other innovative courses include the EDHEC BBA (Bachelor in Business Administration) designed for young managers that want to prepare themselves for a management position in an international business. Aside from that, for those that do not necessarily have lots of time to study, there is a summer programme called "Globalising Europe", helping people to get a better understanding of how business is carried out in Europe.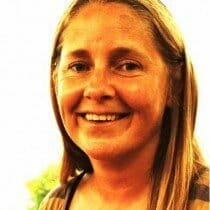 Paula Newton is a business writer, editor and management consultant with extensive experience writing and consulting for both start-ups and long established companies. She has ten years management and leadership experience gained at BSkyB in London and Viva Travel Guides in Quito, Ecuador, giving her a depth of insight into innovation in international business. With an MBA from the University of Hull and many years of experience running her own business consultancy, Paula's background allows her to connect with a diverse range of clients, including cutting edge technology and web-based start-ups but also multinationals in need of assistance. Paula has played a defining role in shaping organizational strategy for a wide range of different organizations, including for-profit, NGOs and charities. Paula has also served on the Board of Directors for the South American Explorers Club in Quito, Ecuador.