2020 will go down in history as the year that shook up the world, largely because of the COVID-19 pandemic. Responsible for almost two million deaths as of this writing, the disease has caused a massive socioeconomic crisis as well as a health crisis. Though the pandemic's impact is yet to be measured in full, the World Bank predicted in June 2020 that many countries would suffer from recessions. Even advanced economies are not free from shrinking by as much as seven percent. And one of the sectors that's been hit the hardest is the financial sector, which includes banks and lending companies. 
It's quite apparent that a calamity of such a scale will permanently alter how much money people are spending as well as how they spend it. It will also affect their willingness to visit banks and other financial companies to transact and discover new products, like accounts or loans. For certain, financial institutions like yours have to brace for grueling challenges to yourbusiness in the wake of COVID-19. But one means to cushion these blows and eventually restore viability to your business is digitization, the process of onboarding new information technologies such as transaction monitoring AML software.
Not all hope will be lost for your company if you can leverage digitization to ensure that your business stays afloat. Now is a better time than any to modernize your legacy systems and digitize. The decision may ultimately prove rewarding to your revenues, your customer service, your reputation, and your business continuity. Here are four concrete ways that digitization can minimize any further losses from COVID-19 and keep your company alive through these trying times:
Digitization Enables Streamlined and Consistent Service Regardless of Location
One of the foremost challenges that companies face is their customers' demand for the same high standard of service but adapted for the new normal. In the context of a financial institution, that likely means more services that are online, automated, and mobile-driven. At the same time, these should evoke the same efficiency, attention to detail, and level of customer care as in-person transactions, if not more. 
Shifting to all-digital or hybrid customer experiences is one of the best things you can do in the current climate of caution and uncertainty. You'll have more avenues to do excellent work for your company, regardless of location. At the same time, you can stay compliant with health practices like social distancing. If implemented successfully, your digitization plan can help you deliver timely and responsive service, thus keeping your customers happy and your retention high. You may also attract new customers who value forward-thinking approaches when it comes to financial services.  
Digitization Can Better Protect Your Company from Financial Crime
The virus will remain top of mind to many ordinary consumers, which unfortunately provides great cover for money laundering networks. Money launderers will be able to resort to more sophisticated methods, especially during this time of great socio-economic upheaval. For your sake as well as that of your customers, you have to stay one step ahead and reinforce your AML compliance through digitization.
Done properly, digitization can greatly bolster your defenses against malicious agents. Part of your digitization efforts can include the rollout of a software solution that can protect you against money laundering. After all, part of what will sustain your financial company in the future is public trust. That said, you have to work extra hard and put forward more innovative solutions to keep your company free from the stain of financial crime.  
Digitization Can Improve Your Analytics and Financial Reporting Abilities
Another benefit of digitizing aggressively, especially in terms of data analytics capabilities, pertains to the improvement of your financial reporting and risk management. The financial sector will definitely feel the effect of the COVID-19 pandemic years after its cessation. What's important is for your company to have the foresight and decision-making abilities to help you deal with imminent shocks, stress, and risk.
One example of how digitization can help is its enablement of real-time financial reporting. Big data solutions will help you gather, process, and interpret large volumes of financial data and act on it right away. You'll be better equipped to predict and respond to market volatility, and to mitigate risks like potential credit loss or credit misallocation. This additional foresight could spell the difference between sustained profits and disastrous losses, so make sure it's in your post-pandemic business plans. 
Digitization Can Help You Personalize Financial Products to Appeal to New Customers
Yet another thing you can do more easily after you digitize is to revisit your product offerings and personalize them to keep them relevant. Your new tools can help you determine the financial products that would be most helpful to customers, and roll them out as soon as possible. 
It may be a good idea for you to market new personal loan or account products with flexible, easy-to-manage terms. Perhaps you can partner with an insurance company and manage bancassurance (the sale of insurance policies along with financial products) from a digital platform. You can also establish new relationships with corporations and leverage your brand as the best for digital B2B transactions. All these efforts can cushion the losses caused by COVID-19 and brand you as a reliable financial partner for navigating through the new normal.
Conclusion
These are tough times for the financial sector, and for a while, it may not look like it will ever get better. It will also be rather stressful to keep up with customers' demands for greater technological prowess and advancement from their banking and lending services. But if you want to stay in the business, doing work that you love and work that people value, it's on you to adapt. Digitization will at least help you transition out of legacy systems that no longer serve you, and put you in a better position to innovate. 
Digitization is not a perfectly foolproof plan, and even financial companies that commit to wider digitization will still experience bumps along the way. But it's the path that offers the most relief and has the most promise to it. When you start digitizing, aim to stay practical, but dream big enough for a better future for your business and your customers.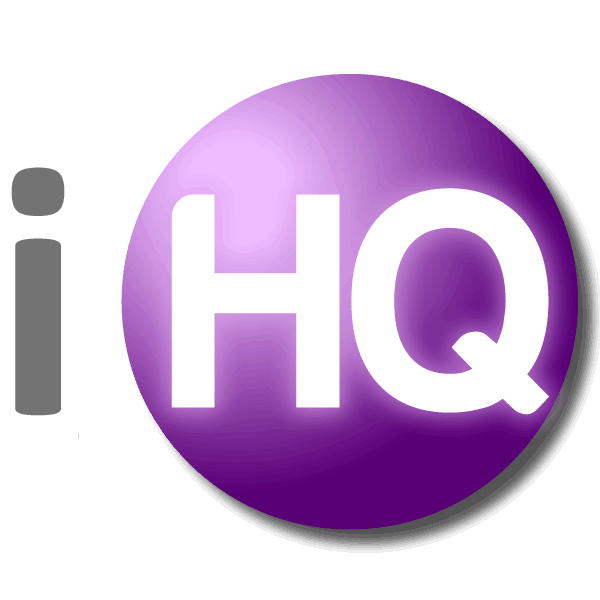 IntelligentHQ Your New Business Network.
IntelligentHQ is a Business network and an expert source for finance, capital markets and intelligence for thousands of global business professionals, startups, and companies.
We exist at the point of intersection between technology, social media, finance and innovation.
IntelligentHQ leverages innovation and scale of social digital technology, analytics, news and distribution to create an unparalleled, full digital medium and social business network spectrum.
IntelligentHQ is working hard, to become a trusted, and indispensable source of business news and analytics, within financial services and its associated supply chains and ecosystems.