crowdfunding for education
Crowdfunding is a relatively new concept that many people are already familiar with. You have an idea. You put it on a website like Kickstarter. You market it to as many people as possible and you raise the funds to be able to take your idea forward. However, crowdfunding is also now being used for other activities. Interestingly for those that want to stay in education but cannot afford to do so, it is being used by students to raise the funds to be able to continue with their studies. This innovation is offering people the chance to continue education that may not have otherwise had the opportunity to do so.
Financing University Fees
Perhaps the best development of all in this is that a new website, StudentFunder has a goal of providing the crowdfunding source for students that need to raise money for their studies. Writing for the Times Higher Education supplement in 2013, Elizabeth Gibney explains that:
"StudentFunder aims to become a 'one stop shop' for those in need".
Explaining further how it works, Gibney reports that StudentFunder is effectively an open source platform that helps students that do not have other financial means to be able to get through their studies, such as career development loans, family backing or scholarships. In this way it is possible for students to find the funds that they need for either tuition fees or maintenance or both. In addition to this, donors to students can feel comfortable knowing that their money goes directly to the university. Of course, for those familiar with the concept of crowdfunding they will know that people do not donate money for nothing and they expect to get rewards for doing so. In this case rewards are offered that can range from a simple card to say thank you through to a bespoke research project when significant funding is offered. One additional benefit for students of going through StudentFunder is that, as Gibney explains, once a student reaches 30% of their funding goal the organisation approaches the university to see if it can match the total. Yet another opportunity is that peer-to-peer loans can be offered through the system at rates that are lower than the market. StudentFunder was launched in November 2012 according to Elizabeth Gibney, and since that time it has received three applications per day. At the time of writing, Gibney reported that three students had got to their goal for funding.
Financing Research Projects
Writing for Crowdfund Beat, Lucy Zang argues that crowdfunding has been largely overlooked for the purpose of educational funding needs. There are some websites that help schools to get resources that they need through crowdfunding but there has been less focus on the student side of things. However, some websites have evolved that allow students to get financial aid for their research projects. For example, Zang writes of a site called Experiment that provides scientist the chance to get funding for their research. This is only good for some types of students because the type of research supported tends to be traditional scientific research rather than other types.
CrowdFundEDU is another website that focuses on the student's need for funds to be able to continue education. Commonly the emphasis on this website is to enable students to be able to find the money to be able to pay for tuition or student loans. However, there are some other innovative uses of this website too, such as companies using the platform to further education projects that they want to progress.
Another interesting project is incite, the Crowdfunding Community for Education.
In a world where it is more difficult to get financing than ever before following increased regulation after the world economic crisis, students may need to be more creative than ever before about how they get the money that they need to keep studying. Crowdfunding offers promising opportunities for students to be able to achieve this. However, wannabe students will need to be savvy about this tactic following all of the same recommendations that entrepreneurs have when using these sites to raise money. In particular, a focus on marketing of the crowdfunding campaign is essential to be able to achieve crowdfunding goals. Nonetheless those students that take the plunge and try this approach may find that their education funding problems are solved.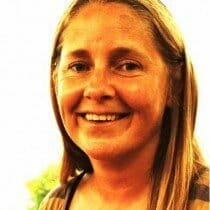 Paula Newton is a business writer, editor and management consultant with extensive experience writing and consulting for both start-ups and long established companies. She has ten years management and leadership experience gained at BSkyB in London and Viva Travel Guides in Quito, Ecuador, giving her a depth of insight into innovation in international business. With an MBA from the University of Hull and many years of experience running her own business consultancy, Paula's background allows her to connect with a diverse range of clients, including cutting edge technology and web-based start-ups but also multinationals in need of assistance. Paula has played a defining role in shaping organizational strategy for a wide range of different organizations, including for-profit, NGOs and charities. Paula has also served on the Board of Directors for the South American Explorers Club in Quito, Ecuador.