Most professionals will eventually decide to study for a Masters of Business Administration. Reasons for pursuing an MBA may differ but higher pay and working for the best employers are usually factors. A Master of Business Administration program is a graduate school degree program that provides students with the essential core knowledge necessary to take on an executive or managerial role. This usually a significant undertaking. Nonetheless it is arguably the easiest area of the process, far harder is actually securing a place at your selected school. The preferred employers worldwide for MBAs are Google, McKinsey & Company,  Apple and Amazon to name a few.
You may not realise it, but internal debates take place between the admissions team, the teaching faculty and the careers service, and they all have an alternative degree of power over who eventually gets admitted. For example the admissions team will look for diversity, the teaching faculty will want the smartest students, and the careers service will be looking for people who readily employable. Upon succeeding graduates of MBA programs often go on to take higher level leadership roles at either their current firm or new employers.
Typically most students apply normally to between three and five business schools in the hope of being eventually accepted. Business study is a global concern with the US and UK remaining the top two study destinations to gain a Master of Business Administration.
With thousands applying each year to leading institutions in United states, Europe, and ever increasingly – Asia, it is important to get the application process right. Collaborations in that region are also starting to increase, just look at Stafford. Stafford has rolled out an MBA Plus in the Middle East in collaboration with Northampton Business School (NBS) in the UK. The core programme is supplemented by a series of additional elements making the programme an excellent value-for-money proposition.
Offered under the blended learning mode by Stafford, the programme combines face to face workshops and the use of facilitative technologies to encourage the understanding of the programme and enable students' engagement with the staff. The programme is generally studied over 18 months up to a maximum of five years. After the completion of modules, students are further allowed some months to complete their business research project. Stafford, founded by Professor Philip James Marsh in Dubai in 1993, provides online business management programmes in collaboration with esteemed British universities.
Students find it useful to check MBA rankings such as the FT or specialist niche websites, you can check out our own portal at intelligentHQ. For example, I know someone who is interested in pursuing study at Nottingham University Business School. The Economist had invited all business schools that are already ranked in its annual Global Top 100 MBA rankings to take part in this new executive ranking, which draws on data from a survey of schools' Executive MBA students and alumni from the previous three years, as well as information directly provided by the school.
Nottingham was placed 40th in the world and 6th in the UK by the inaugural ranking, which measured business schools on the personal development and education experience and career development opportunities offered by their executive programmes. That ranking played a significant factor in my friend's decision.
Wikihow suggest these 10 steps to consider when choosing an MBA:
Check the school's accreditation
See what the admission standards are
Consider the quality of career assistance
See what kind of assistance can you get?
What is the culture
Choose your degree program
Check out the faculty
Remember, location is important
Make sure the facilities are suitable for you
What is the school's reputation?
Via MBA@UNC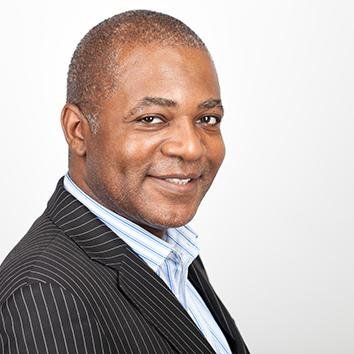 Hayden Richards is Contributor of IntelligentHQ. He specialises in finance, trading, investment, and technology, with expertise in both buy-side, sell-side. Contributing and advising various global corporations, Hayden is a thought leader, researching on global regulatory subjects, digital, social media strategies and new trends for Businesses, Capital Markets and Financial Services.
Aside from the articles, interviews and content he writes for IntelligentHQ, Hayden is also a content curator for capital markets, analytic platforms and business industry emerging trends. An avid new media explorer Hayden is driven by a passion for business development, innovation, social business, Tech Trading, payments and eCommerce. A native Trinidadian, Hayden is also a veteran, having served with the Royal Air Force Reserves for the past 10 years.
Follow Hayden on Twitter @HaydenARichards, linkedin.com/haydenhrichards and http://www.scoop.it/u/hayden-richards