America is clearly still in love with the Chief digital officer role. Since the title became fashionable, there have been more recruitment in the US than other countries. Recently in the last 30 days brands such as Axa insurance, McDonald's and the city of Vancouver have all made appointments. The appointments are taking place across all industries including sectors which have been slow to adopt new technology trends. While the profile of a typical chief digital officer will vary from sector to sector, your average CDO, will be an experienced business leader with digital skills and varied backgrounds in business and corporate development.
They are all effective communicators and have little problem in generating Buy-in from multiple stakeholders across various business silos. Most notably they bridge the gap that can exist between the CMO and CIO.
At the recent Gartner Symposium held in Florida, head of research Peter Sondergaard declared that "the digital world is upon us". He said companies should consider the appointments of chief digital officers, who will meet the digitization wave head on and help create a digital industrial economy, that is already taking shape and expected to be fully developed by 2019. This new economy would be built on what was coined the "Nexus of forces". This includes mobile, cloud tech, social collaboration, data and the Internet of everything blurring the lines between the physical and virtual worlds.
Ashley Friedlein penned an Econsultancy article titled "why a chief digital officer is a bad idea" back in March this year. It is one of my favorite articles because Ashley describes the appointment of chief digital officers as "short-term sticking plaster over a more serious underlying problem":
"It is essentially an admission of failure. A failure of the rest of the C-suite to be themselves digital enough, or a failure to empower the digital teams properly within the organization, or a failure of the various business" functions to work together to make digital happen.
The key takeaway here is actually echoed by Peter Sondergaard in his Gartner address: Every budget is an IT budget; every company is a technology company; every business leader is becoming a digital leader and every person is becoming a technology company. The real challenge here, is whether C-level business leaders are prepared to undergo the digital transformation themselves and become experts, so that there is no need for a chief digital officer. Peter points out a noticeable trend for executives with digital skills being fast tracked straight to the CEO role, and cites the example of Jonathan Brown who was bumped up from director of online at John Lewis to CEO of M and M Direct.
I don't think, that existing business executives are fully prepared to embrace the digital world, but a small number of their peers are and these go on to embrace the new digital roles. Take the manufacturing sector for example. It is currently undergoing a sexy transformation driven by external forces, which include connectivity, smart products digitization and innovation. I can't see key executives in this sector making the leap to become digital experts. As they devise their strategy which has to include digital impact, they might either choose to recruit or buy in consultancy.
Other executives may not look critically at the core areas of the business. The CIO will look at technology but not take things like customer interaction into consideration or the whole social movement. The chief digital officer will take people customer interaction and public facing technology under his wing, and tie that in with the revenue strategy and a sustainable business model. In today's digitized business world, most firms will need better digital leadership as well as a clear-cut digital vision. At the moment, the best person to do that is a chief digital officer.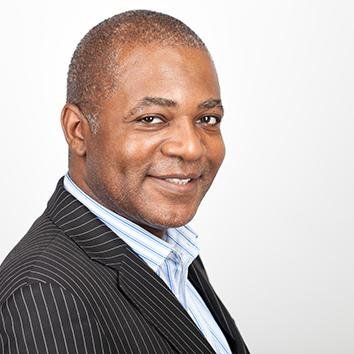 Hayden Richards is Contributor of IntelligentHQ. He specialises in finance, trading, investment, and technology, with expertise in both buy-side, sell-side. Contributing and advising various global corporations, Hayden is a thought leader, researching on global regulatory subjects, digital, social media strategies and new trends for Businesses, Capital Markets and Financial Services.
Aside from the articles, interviews and content he writes for IntelligentHQ, Hayden is also a content curator for capital markets, analytic platforms and business industry emerging trends. An avid new media explorer Hayden is driven by a passion for business development, innovation, social business, Tech Trading, payments and eCommerce. A native Trinidadian, Hayden is also a veteran, having served with the Royal Air Force Reserves for the past 10 years.
Follow Hayden on Twitter @HaydenARichards, linkedin.com/haydenhrichards and http://www.scoop.it/u/hayden-richards