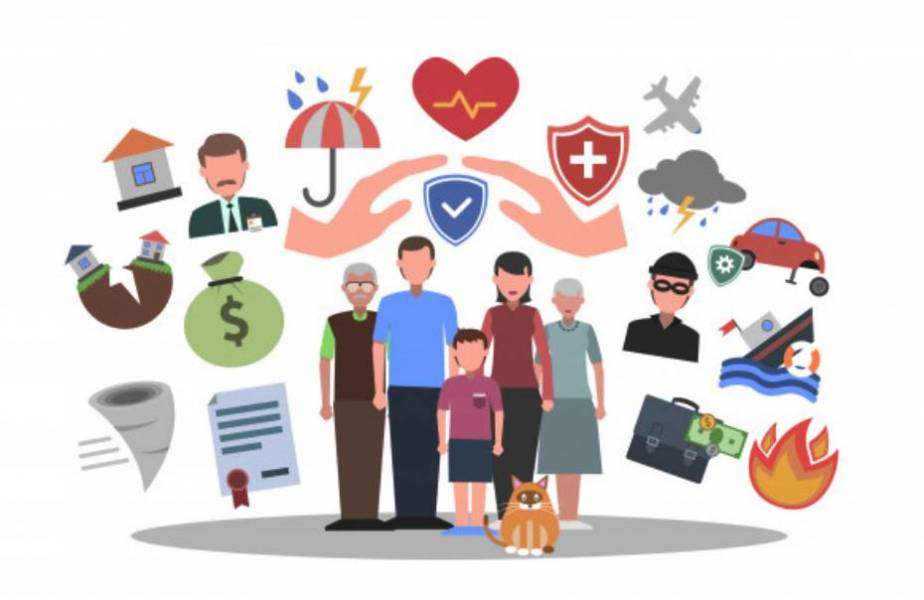 The coronavirus pandemic has affected various lives across the globe, and a country with an enormous population like India is surviving through its worst times. A lot of people are getting affected and dying each passing day, even when the vaccination drive has already started. 
Keeping these unprecedented times in mind, the Insurance Regulatory and Development Authority of India, abbreviated as IRDAI, has circulated a notice demanding insurance companies to offer health insurance plans for providing protection and coverage against the COVID-19 disease. 
What is Coronavirus Insurance Policy?
The coronavirus insurance policy is a custom-designed life insurance policy, which offers a financial cover to the policyholder for expenses related to hospitalization, daycare, and other medical expenses that may be required during the treatment of this disease. 
Nowadays, nearly every insurance policy company will provide a policy for COVID-19 cover. With this policy, the cover is given to you from day one after being tested for COVID-19. Moreover, as it is a new disease, the policy doesn't categorize it under the list of pre-existing diseases. 
COVID-19 Insurance Plans in India
If you are looking for comprehensive coverage for yourself, you should rather consider purchasing a normal health insurance policy, which provides you financial coverage against all the medical expenses you bear during your policy tenure, including the treatment cost of COVID-19. 
However, in case you need a policy specific to COVID-19, you should take a look at the two short-term policies offered by IRDAI, which are designed specifically for the treatment expenses associated with coronavirus as well. 
Types of COVID-19 Insurance in India
As per the regulations of IRDAI, the COVID-19 insurance policies can be categorized into three major variations as stated below: 
1.Corona Rakshak Policy for COVID-19
The Corona Rakshak Policy is a kind of standard insurance plan, which is designed exclusively to help you cover treatment expenses involved in COVID-19. It can be termed as a benefit-based insurance plan, which offers an assured lump sum benefit in case you are tested positive for the disease. 
The coverage offered by the policy can fall anywhere between Rs. 50,000 and Rs. 2.5 Lakhs. It remains active for only a short period such as 3, 6, or 9 months, and it can also get terminated after the benefits are paid to you. 
However, to be eligible for the benefits offered by this policy, you need to be tested positive for COVID-19 and have a report for the same from a government-recognized testing center. Moreover, you also need to be hospitalized for at least 72 hours.
Furthermore, while the policy features a short waiting period of mere 15 days, you cannot avail features like renewable benefit with this plan as it is a benefit-based policy. Therefore, keep this in mind while looking at this policy. 
2.Corona Kavach Policy for COVID-19
The Corona Kavach is a standard health insurance policy that requires you to pay only a single premium, and in return, it covers you against all the treatment expenses that may incur while being treated for coronavirus. 
It allows you to cover both yourself and your family as it is an indemnity-based policy, and you can even get your parents, children, and dependents covered under the same policy for a tenure of 3.5 months, 6.5 months, and 9.5 months. 
This plan can be availed through both general and private insurers. Under the policy, you can gain cover for homecare treatment expenses, AYUSH treatment expenses, pre-and post-hospitalization expenses, and ambulance expenses as well. 
This policy also features a short waiting time of 15 days, after which you can start availing of the benefits of the plan. Furthermore, you can also choose to gain daily cash benefits for some additional premiums paid towards the policy. 
3.Coronavirus Group Insurance Policy
If you're working in a company that provides your group health insurance facility, you need to verify with the insurer whether the policy is modified to cover COVID-19 treatment expenses or not. Most of the companies in India have started covering expenses related to coronavirus in group plans as well. 
These plans cover the members of a group under a single plan with a defined cover for treatment expenses related to COVID-19. If your spouse is also covered in the same group insurance policy, then they can also receive the benefits of the policy in case they're diagnosed with COVID-19. 
Which is Better: Corona Rakshak or Corona Kavach?
As stated above in detail, the Corona Kavach Policy helps you stay protected against all the healthcare expenses that are linked with COVID-19, and offers benefits in case you've tested positive for the infection. 
With this policy, you can get most of the expenses covered like treatment costs, room and nursing fees, medication, and soon. However, apart from the costs involved in the treatment, nothing else will be covered under this policy. 
On the other hand, the Corona Rakshak Policy provides the complete sum assured as being a benefit-based policy, whether the expenses are related to medical treatment or not. If you're the only breadwinner of your home, the latter one is recommended for you. 
The Takeaway
As the novel coronavirus continues to infect people, it is extremely crucial to have a financial backup ready for any unprecedented events that may occur in the future. With a COVID-19 insurance policy, you can safeguard yourself and your family from the financial burden involved with this disease. 
Almost every insurance provider is offering cover for COVID-19 through their financial products. Before you invest in any of the available plans, make sure you take a look at the various specifications such as their claim settlement ratio, and so on. 
In case you're purchasing a Unit Linked plan with coronavirus cover, then you can also use a ULIP calculator tool online to calculate the expenses required for this insurance policy, and plan things accordingly for efficient protection. 
Summing it all up, make sure you invest in a COVID-19 insurance policy to protect you and your family against this deadly disease. 

Founder Dinis Guarda
IntelligentHQ Your New Business Network.
IntelligentHQ is a Business network and an expert source for finance, capital markets and intelligence for thousands of global business professionals, startups, and companies.
We exist at the point of intersection between technology, social media, finance and innovation.
IntelligentHQ leverages innovation and scale of social digital technology, analytics, news and distribution to create an unparalleled, full digital medium and social business network spectrum.
IntelligentHQ is working hard, to become a trusted, and indispensable source of business news and analytics, within financial services and its associated supply chains and ecosystems.