Blockchain – The Evolution of the Internet, IoT and Circular Economy, Part 1
When talking about the blockchain revolution, it is essential to contextualise the permanent shifts and challenges that the Internet (and consequently the world) will be facing in a near future. The combination of the blockchain technology and the Internet of Everything allows to create new models of economics, such as the circular economy, and is impacting the world of finance. In this series of articles, I will be reflecting on how these technologies provoke social changes, operating a holistic shift.
Introduction
Undoubtedly, one of the most fascinating things that has happened over the past decades is the intensive digitalisation of society. Twenty-five years of Internet means 25 years of digitalisation, from books and long tail keywords to the IoT and digitalisation of the DNA.
It all started in 1989 whenTim Burns Lee invented the Hyper Text Transfer Protocol (HTTP). Tim wrote his proposal at the CERN research institute for a "global hypertext" system, and later went on to develop the technological basis for the Internet, still known as HTTP, HTML and URL.
This consisted of a series of links between university computers, which soon would become the World Wide Web. Its initial minimalist design featured black text with blue links on a white background. Later on, Marc Anderseen created the first browser Netscape, which connected these links together and made searching the web possible for people. It was followed by Yahoo, Wikipedia, Google, Amazon, Baidu and Yandex ,which expanded knowledge, products, and service digitalisation, while creating or replacing communication and business models.
Soon after, MySpace, LinkedIn and then Facebook would follow, helping to create the first real solid global personal identity ledger with the emergence of algorithm-driven bits and bots of the social graph. Visually, the Internet changed drastically from its original display of plain text to the magazine style of the social web, created with photo-and-video-based pages. Mobile devices also gradually took on a simpler look.
The Internet was already operating the full digitalisation of society.
If the initial version of the Internet provided semantic data, resulting from the advanced processing of search engines, its bots evolved afterwards into powerful algorithms that created social graphs. Nowadays, the Internet offers two different and complementary ways to search: on the one hand, the semantic search using Yahoo, Google, Amazon, Yandex, Baidu, and Apple (with IOS, you still search for apps), and on the other hand, the social search on the "social web" via platforms like LinkedIn, MySpace, Facebook, Twitter, and Instagram.
The digitalisation process continued and is now taking bigger proportions with the Internet of Things or the Internet of Everything.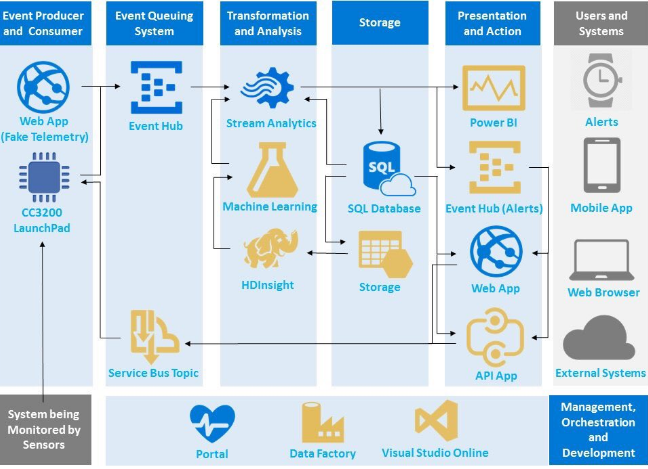 The Advent of the Internet of Everything (IoT)
We have moved from the digitalisation of knowledge, identity and services, through search and social graph algorithms, to the digitalisation of objects and virtually everything with the IoT.
Currently, we hear a lot about the Internet of Things or the Internet of Everything, but what is the IoT? The IoT began with the digitalisation of books. It has now spread to all the things around us with sensors that create and process data.
The emergence of the IoT has awakened the need for a global technology network that could be a second evolution stage of the present Internet infrastructure. This fast-growing IoT ecosystem footprint increasingly requires the following:
Solid configuration of a Big Analog data pipeline
Sound and perpetual system of connectivity between sensors, objects, and data gathering.
Real time processing of the coordination of objects, data, and the gathering of information.
Solid spectrum of insight and relevant software to clean data and create specific insightful actions.
Balance between immediacy and depth.
Sophisticated high-end computers and powerful platforms to provide deep insights from data analytics.
The "V's": Volume, Velocity, Variety, Value, and Visibility.
Strategies to manage the risks of cyber security
Strategies to cope with issues of privacy, P2P and personal identity, versus society and corporate ownership and identity management.
Responses to issues around centralised and decentralised ownership of data, global versus regional, government versus non-government and corporations.
As objects and things start to be all digitalised, the challenge is now twofold: how can we scale the process and extract relevant data from it?
In addition to having to cope with the emergence of big data, we are now faced with the digitalisation of money. Whether we like it or not, with the advent of Bitcoin, the process of money digitalisation has become irreversible, opening a whole new Pandora box of consequences.
Other issues are being addressed, such as the digitalisation of our human DNA, creating other types of disruption, particularly in the health sector.
Also, we are creating new holistic digital identities for everyone and everything around us.
Blockchain The Evolution of the Internet, IoT and Circular Economy Part 2
Reading List about Blockchain:
Blockchain Revolution: How the Technology Behind Bitcoin Is Changing Money
Blockchain: Blueprint for a New Economy
The Business Blockchain: Promise, Practice, and Application of the Next Internet Technology
Related articles by Dinis Guarda:
Circular Economy And A Blockchain Driven Sharing Economy?
Blockchain Shift Inception of a Database of Everything
Disruption, Blockchain, Fintech And The Trust Protocol Part 2
Disruption, Blockchain, Fintech And The Trust Protocol Part 1
Blockchain: A Glossary With Key Terms
12 Bitcoin and Blockchain Thoughts and Quotes You Need to Read
Blockchain: 5 Key Concepts
Top Blockchain Possible Applications
Blockchain the Inception of a new Database of Everything?
By other authors:
What is Blockchain Technology? Is it another "Tidal Wave" of Transformation?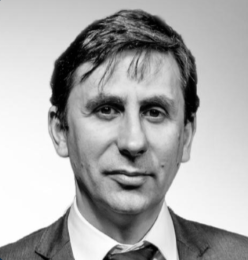 Dinis Guarda is an author, academic, influencer, serial entrepreneur, and leader in 4IR, AI, Fintech, digital transformation, and Blockchain. Dinis has created various companies such as Ztudium tech platform; founder of global digital platform directory openbusinesscouncil.org; digital transformation platform to empower, guide and index cities citiesabc.com and fashion technology platform fashionabc.org. He is also the publisher of intelligenthq.com, hedgethink.com and tradersdna.com. He has been working with the likes of UN / UNITAR, UNESCO, European Space Agency, Davos WEF, Philips, Saxo Bank, Mastercard, Barclays, and governments all over the world.
With over two decades of experience in international business, C-level positions, and digital transformation, Dinis has worked with new tech, cryptocurrencies, driven ICOs, regulation, compliance, and legal international processes, and has created a bank, and been involved in the inception of some of the top 100 digital currencies.
He creates and helps build ventures focused on global growth, 360 digital strategies, sustainable innovation, Blockchain, Fintech, AI and new emerging business models such as ICOs / tokenomics.
Dinis is the founder/CEO of ztudium that manages blocksdna / lifesdna. These products and platforms offer multiple AI P2P, fintech, blockchain, search engine and PaaS solutions in consumer wellness healthcare and life style with a global team of experts and universities.
He is the founder of coinsdna a new swiss regulated, Swiss based, institutional grade token and cryptocurrencies blockchain exchange. He is founder of DragonBloc a blockchain, AI, Fintech fund and co-founder of Freedomee project.
Dinis is the author of various books. He has published different books such "4IR AI Blockchain Fintech IoT Reinventing a Nation", "How Businesses and Governments can Prosper with Fintech, Blockchain and AI?", also the bigger case study and book (400 pages) "Blockchain, AI and Crypto Economics – The Next Tsunami?" last the "Tokenomics and ICOs – How to be good at the new digital world of finance / Crypto" was launched in 2018.
Some of the companies Dinis created or has been involved have reached over 1 USD billions in valuation. Dinis has advised and was responsible for some top financial organisations, 100 cryptocurrencies worldwide and Fortune 500 companies.
Dinis is involved as a strategist, board member and advisor with the payments, lifestyle, blockchain reward community app Glance technologies, for whom he built the blockchain messaging / payment / loyalty software Blockimpact, the seminal Hyperloop Transportations project, Kora, and blockchain cybersecurity Privus.
He is listed in various global fintech, blockchain, AI, social media industry top lists as an influencer in position top 10/20 within 100 rankings: such as Top People In Blockchain | Cointelegraph https://top.cointelegraph.com/ and https://cryptoweekly.co/100/ .
Between 2014 and 2015 he was involved in creating a fabbanking.com a digital bank between Asia and Africa as Chief Commercial Officer and Marketing Officer responsible for all legal, tech and business development. Between 2009 and 2010 he was the founder of one of the world first fintech, social trading platforms tradingfloor.com for Saxo Bank.
He is a shareholder of the fintech social money transfer app Moneymailme and math edutech gamification children's app Gozoa.
He has been a lecturer at Copenhagen Business School, Groupe INSEEC/Monaco University and other leading world universities.