Blockchain and AI, particularly machine learning, are two quite recent revolutionary technologies that are being adopted by Governments and Businesses in all sorts of ways. In a series of articles (in 4 parts) I reflect in what ways these technologies have the potential to impact the lives of ordinary citizens.
There are other ways that AI and the blockchain will impact everyday life for citizens and new applications are emerging.
Currently, citizens who are paid employees will either be working for the government or for private organizations. AI and the blockchain have the potential to disrupt the entire concept of work, and payment received for work done. For citizens who are business owners or employers of labour, AI and the blockchain will bring several direct changes on how they conduct business, as new business models will emerge.
Citizens working in government establishments in developing countries will see a lot of change from the old order, with respect to payment systems, tax administration, health insurance and pension administration. There will also be changes in how processes and systems are operated.
A.Payments
When it comes to payment systems, it is expected that will be more efficient through the use of the blockchain, and managed by AI-driven systems. It will be good news for some and bad news for others. Ultimately, citizens might benefit directly and indirectly. Errors in payroll management which manifest as skipped salary payments, excessive or double deductions, over- or under-taxation, delayed salary and pension payments and over-deductions in pension contributions will be a thing of the past. On the other hand, having blockchain and AI's smart contracts govern what kind of payments or benefits should be paid to its citizens, can have its profound downturns. A recent experiment done in the UK with a startup called back then GovCoin Systems Ltd (now known as Disc) was discontinued, as the UK Government found the use of blockchain, for now, as nonviable for welfare and benefits system.
Corrupt practices such as payments made to "ghost" workers will be a thing of the past, as the transparent and non-duplicable functionality of the blockchain will eliminate this fraudulent practice. Indirect gains will be that the money that would have been lost through inefficient payroll administration will be recovered and put to other productive uses in society. Budgets will be more balanced, and citizens will be able to see their governments do a lot more with money for them than would have been the case.
B. Work
It is not only in terms of payroll that citizens will be impacted by these technologies. There are also going to be big changes in how work and business is done. There are fears in many quarters that computers and machines will take over a lot of work already being done by humans, and in some cases, this is already happening. However, there is a firm argument for AI to augment, rather than replace these human-delivered job functions. As AI takes over certain jobs there is no mistaking the fact that certain jobs will start to disappear as AI and the blockchain come into full swing. For instance, self-driven cars are now a reality, and will cause more disruptions to an already disrupted commercial and taxi-driving space. If the protests all over the world over the Uber-led hail riding disruptions are anything to go by, one is left to wonder what will happen when self-driven taxis, trains and buses become widely available.
C.Finance
In the financial markets, the deployment of AI and the blockchain is already in full swing. For instance, it is possible that AI-driven robots will now perform the function of analyzing and trading financial markets as well as perform other business-related decisions. This is already being used in high-frequency algorithmic systems, but there is always the possibility that this can be taken a notch further to break beyond existing boundaries and limitations set by financial regulators. On the other hand, the cryptocurrency revolution is happening at this right moment, reinventing what we understand of money. How crypto-economics will impact citizens is still a big question mark.
D.Retail, e-commerce and Supply chain
Retail and e-commerce will be completely changed by AI and the blockchain. Business owners will see their operations streamlined, made more efficient, with the added potential of being able to reach more markets.
AI and the blockchain will impact the entire supply chain, from manufacturing to wholesale, retail and consumption. AI is already changing the face of manufacturing. Ai-driven robots are no longer being used for the mechanical components of manufacturing; they are now part of the smart components of the process. For instance, quality inspections which used to be done 100% by humans, is now assisted by powerful AI-driven applications which can pick even the minutest errors missed by the human inspector. A Silicon Valley company known as Landing.ai is already producing AI-driven machine-vision tools capable of spotting microscopic defects in manufactured items in a process that has been styled "automated issue identification".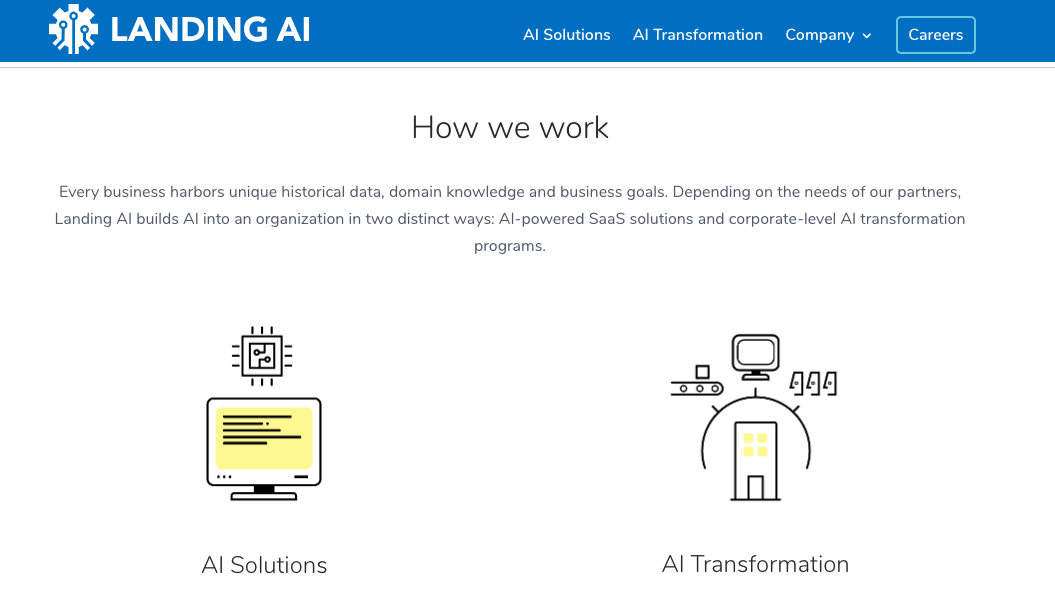 E. Energy
Energy will also be affected through blockchain and AI, particularly local energy. Brooklyn Microgrid, is a project of the startup LO3 Energy that uses a combination of innovative technologies — blockchain and smart meters — to operate a virtual microgrid in the borough of Brooklyn in New York City, New York. This microgrid enables residents to buy and sell green energy directly to their neighbours at much better rates than if they only interacted with centralized utility providers.LO3 Energy is a startup that develops blockchain based innovations to revolutionize how energy can be generated, stored, bought, sold and used, all at the local level.
F. Healthcare
In healthcare, doctors will find that AI will enable them provide better diagnosis. Perhaps one day, we will have AI-driven robots now functioning as doctors. There is also the added benefit of reducing workload and the incidence of work-related fatigue. While this may have the desirable effects of being able to diagnose and treat ailments better and faster, the human touch and empathy that a human doctor will bring to the table will be replaced by the cold, emotionless service of a machine. This is another example where total replacement of the human worker is undesirable, and where AI/blockchain augmentation is desirable. On the other hand, as stated previously, blockchain might enable the development of better health records, and health data analytics on a global scale. Diagnosis and treatments might improve and become faster.
Blockchain and AI Technology: Benefiting the Ordinary Citizen Part 4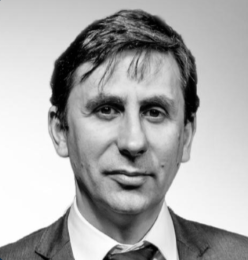 Dinis Guarda is the founder of intelligenthq.com and an author, serial entrepreneur and CEO of ztudium that manages openbusinesscouncil.org, fashionabc.org, blocksdna.com, lifesdna.com.
He creates and helps build ventures focused on global growth, 360 digital strategies, sustainable innovation, Blockchain, Fintech, AI and new emerging business models such as ICOs / tokenomics.
Dinis is the founder/CEO of ztudium that manages blocksdna / lifesdna. These products and platforms offer multiple AI P2P, fintech, blockchain, search engine and PaaS solutions in consumer wellness healthcare and life style with a global team of experts and universities.
He is the founder of coinsdna a new swiss regulated, Swiss based, institutional grade token and cryptocurrencies blockchain exchange. He is founder of DragonBloc a blockchain, AI, Fintech fund and co-founder of Freedomee project.
Dinis has created various companies namely Ztudium, a tech, digital and AI blockchain startup that builds cutting edge software, big data insights, publishes intelligenthq.com, hedgethink.com, fashionabc.org, openbusinesscouncil.org and tradersdna.com, citiesabc.com among others.
Dinis is the author of various books. His upcoming books "4IR AI Blockchain Fintech IoT Reinventing a Nation", "How Businesses and Governments can Prosper with Fintech, Blockchain and AI?", also the bigger case study and book (400 pages) "Blockchain, AI and Crypto Economics – The Next Tsunami?" last the "Tokenomics and ICOs – How to be good at the new digital world of finance / Crypto" will be launched in 2018.
Some of the companies Dinis created or has been involved have reached over 1 USD billions in valuation. Dinis has advised and was responsible for some top financial organisations, 100 cryptocurrencies worldwide and Fortune 500 companies.
Dinis is involved as a strategist, board member and advisor with the payments, lifestyle, blockchain reward community app Glance technologies, for whom he built the blockchain messaging / payment / loyalty software Blockimpact, the seminal Hyperloop Transportations project, Kora, and blockchain cybersecurity Privus.
He is listed in various global fintech, blockchain, AI, social media industry top lists as an influencer in position top 10/20 within 100 rankings: such as Top People In Blockchain | Cointelegraph https://top.cointelegraph.com/ and https://cryptoweekly.co/100/ .
He has been a lecturer at Copenhagen Business School, Groupe INSEEC/Monaco University and other leading world universities.
He is a shareholder of the fintech social money transfer app Moneymailme and math edutech gamification children's app Gozoa.
Between 2014 and 2015 he was involved in creating a fabbanking.com a digital bank between Asia and Africa as Chief Commercial Officer and Marketing Officer responsible for all legal, tech and business development. Between 2009 and 2010 he was the founder of one of the world first fintech, social trading platforms tradingfloor.com for Saxo Bank. In 2011 he created the B2B platforms socialmediacouncil.org and openbusinesscouncil.org with Jamie Burke.