There is a lot happening in the world of Bitcoin over the course of this week. Firstly, there appears to be a rise in Bitcoin prices last night. Currently 1BTC = 125.5$ or 90.21 Euros. In the U.S, Bitcoin 2013 kicked off in San Jose California. Nevermind Facebook, Cameron and Tyler Winklevoss Twins were in attendance yesterday evening as Keynote Speakers at the Bitcoin 2013 Kickoff Party.  Bitcoin 2013 is the first major US summit entirely focused on Bitcoin and its growing impact on the payments landscape.  More than 500 attendees  convened in San Jose, to address key issues and best practices toward driving widespread user adoption by both businesses and consumers.
The conference will also concurrently host a live hackathon, judged by venture capitalists in the payments space. The Hackathon  will take place today, Saturday, May 18, and Sunday, May 19. Other Speakers included Johnathan (Yoni) Assia CEO of eToro and Brian Armstrong  Founder and CEO of Coinbase. Comedian Dan Nainan hosted the event, and Bitcoin Foundation Executive Director and Chairman Peter Vessenes  gave an update on the Foundation. The twins are still trending on twitter, after their appearance and are alleged to still be holding $11 million worth of bitcoins. 
My intial suspicion that governments were going to eventually become intolerant towards Bitcoin gained some credence as the The Department of Homeland Security has moved to shut down Mt. Gox's ability to transfer funds to customers via payment processor Dwolla.  To be fair, Mt. Gox's Wells Fargo account isn't registered as a money transfer service despite having acted in that capacity for 18 months. The American government has previously made it clear that officials are watching Bitcoin, a decentralized economic currency that international regulators have not yet been able to control.
Jerry Brito, a scholar at the libertarian Mercatus Center at George Mason University, told the Washington Post, Bitcoin could reduce the cost of financial services by pioneering new business formats:
"Bitcoin has the potential to be a boon to the economy and a boon to merchants," he said, adding that it could "disrupt traditional payment networks that have not been innovative for a very long time."
The latest Forbes article by columnist and Bitcoin Foundation board member Jon Matoni is on the mounting global media opportunities led by Bitcoin Foundation, a decentralized nonprofit project funding bitcoin-related initiatives. Serving as a board member of Bitcoin Foundation, Jon Matonis writes about how the 60% of their membership comes from outside the US and how Bitcoin Foundation is seeking partners to increase global effectiveness.
Some interesting excerpts from the article:
"Our foundation maintains an active relationship with various press entities seeking information about Bitcoin and the role of the nonprofit foundation. Since these inquiries come from around the world, we strive to be inclusive and we enlist the voluntary support of foundation members and regional affiliates for certain questions because they would best know their local bitcoin markets."
"Media opportunities often lead to conference opportunities. Ultimately, this work expands the market for bitcoin education."
"It's not always about taking a position on political or human rights issues. Mostly, it's about freedom of choice in currencies and economic education on bitcoin price movements, bitcoin exchange markets, bitcoin merchants, potential regulation, and the differences between Bitcoin as a payments network and bitcoin as a monetary unit."
"The foundation itself is nonpolitical, so when an inquiry comes from an industry regulator, our role is to explain what is and what is not possible in terms of potential regulation. I believe this approach to be the most effective stance."
He concludes "Bitcoin is the honey badger of currencies and the protocol rolls on."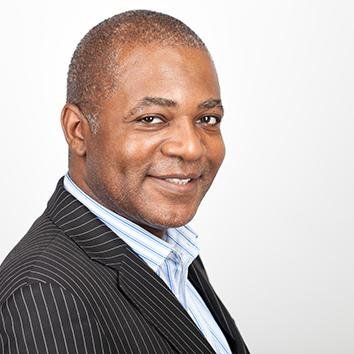 Hayden Richards is Contributor of IntelligentHQ. He specialises in finance, trading, investment, and technology, with expertise in both buy-side, sell-side. Contributing and advising various global corporations, Hayden is a thought leader, researching on global regulatory subjects, digital, social media strategies and new trends for Businesses, Capital Markets and Financial Services.
Aside from the articles, interviews and content he writes for IntelligentHQ, Hayden is also a content curator for capital markets, analytic platforms and business industry emerging trends. An avid new media explorer Hayden is driven by a passion for business development, innovation, social business, Tech Trading, payments and eCommerce. A native Trinidadian, Hayden is also a veteran, having served with the Royal Air Force Reserves for the past 10 years.
Follow Hayden on Twitter @HaydenARichards, linkedin.com/haydenhrichards and http://www.scoop.it/u/hayden-richards