A lot of businesses, have been wondering how to make their local operations more data driven.The data in most cases has to be accurate and audit-able. Apart From personal research, some firms have opted for retaining consultants. If you don't want to invest in hardware yourself, BIME, a pioneer in true cloud-based business intelligence, announced the release of BIME v5, which can make companies data-driven. It features a completely rebuilt calculation engine for lightning-fast analysis and visualizations that help turn Big Data into dollars. Bime is a recent winner for the Best Public Case Study at Eurocloud France.
BIME v5 has been redesigned from the ground up to supercharge the analysis of millions or even billions of datasets. The new engine, called Grand Prix, is optimized for speed as it queries dozens of data sources through cloud connectors and presents results in a single, cohesive HTML5 framework.
"This new version of BIME was built with two things in mind. Every business, large or small, needs to become data-driven. And every business needs affordable and easy-to-use, yet powerful and fast tools to turn data into answers," said Rachel Delacour, CEO and cofounder. "BIME delivers on both counts. Our users told us they want answers to load as quickly as a web page. Now they can."
Creating a Data-Driven Business from David Cancel
High-performance features under the hood include:
●    A unique compression scheme allowing more data to fit in-memory while saving compute time.
●    Smart automatic caching to serve assets and minimize database calls and processing.
●    It takes advantage of web sockets in modern browsers to push results as they arrive, so users can begin analyzing results before everything is computed.
●    Since BIME handles several thousand queries per minute, Grand Prix routes tasks to available nodes. The infrastructure scales automatically and new servers launch, join or leave the cluster as needed.
●    Connections to a wide range of data sources, scaling from spreadsheets on a laptop and large relational databases to datasets in the cloud such as Dropbox, Google Analytics, Vectorwise, Amazon Redshift, SAP HANA and Salesforce.com. Most companies would already be using such solutions.
"Companies feel like they are drowning in new data sources and wonder how they can make sense of them. With BIME, queries that pull data from almost any source build before your eyes in seconds," said Delacour. "It used to cost millions to mine your business as it happens. With BIME's pay as you know service, even an SMB that has to watch its budget can turn data into dollars."
"What makes BIME v5 stand out in the crowded field for BI solutions is the fact that they are offering high-end analysis as a truly cloud-based service. It was designed with the needs of a business person in mind," said Lindsay Wise, president and founder of Wise Analytics.
"When BIME showed us the new version, we literally said 'wow, that's fast,'" said Denis Moniotte, CIO of Paris-based investment company MicroCred. The group of worldwide micro finance companies uses BIME for on-demand analysis of local customers as well as high-level finance trends. "Now our distributed global teams can get the fastest, most accurate insights into our global business, which enable them to make critical, money making decisions around the clock," Moniotte said.
As a lean web service, BIME runs in any browser and is optimized for multi-tenancy and mobile devices. Users will notice an improved interface called Haute Couture for interactive data analysis. It offers more than 500 customization points to analyze and visualize data. Version 5 renders both in Flash and HTML5, giving workers with tablets and smartphones instant access to key data and insights to make better decisions, faster.
"The human brain understands animated infographics better than static ones, which is why v5 features animated transitions," explains Nicolas Raspal, CTO and co-founder. "It's one more thing we did to make sure we deliver meaning, not just charts. There's no need to hire expensive experts to understand Big Data."
BIME v5 also contains a much-requested feature called Rendez-Vous to push live dashboards by email. Rendez-Vous works across multiple data sources and lets users define data security, so a single dashboard will deliver different information to different people.
source:BIME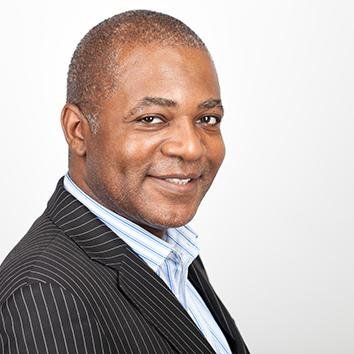 Hayden Richards is Contributor of IntelligentHQ. He specialises in finance, trading, investment, and technology, with expertise in both buy-side, sell-side. Contributing and advising various global corporations, Hayden is a thought leader, researching on global regulatory subjects, digital, social media strategies and new trends for Businesses, Capital Markets and Financial Services.
Aside from the articles, interviews and content he writes for IntelligentHQ, Hayden is also a content curator for capital markets, analytic platforms and business industry emerging trends. An avid new media explorer Hayden is driven by a passion for business development, innovation, social business, Tech Trading, payments and eCommerce. A native Trinidadian, Hayden is also a veteran, having served with the Royal Air Force Reserves for the past 10 years.
Follow Hayden on Twitter @HaydenARichards, linkedin.com/haydenhrichards and http://www.scoop.it/u/hayden-richards