I am a huge fan of Netflix, I couldn't wait for it to get to the UK. The fact is, it always seems to know what I should watch. Look at the success of Netflix's original series, House of Cards. Netflix knew exactly what their millions of customers were watching; they knew precisely how popular the works of the Director were, and how many of their customers were fans of Kevin Spacey, and how many people were streaming the British version of House of Cards.
By sifting through data, Netflix analysts were able to predict that House of Cards would be just what Netflix viewers would want to watch so they invested in the series. That's Big Data in action. Its usage is beginning to be adopted across all industries. What about the educational sector?.  Are there any practical ways of using this new Science?.
In February Kickboard, a web-based school analytics platform that allows educators and school leaders to capture, analyze and securely share critical student performance data, announced  that it has received $2 million in Series A funding led by New Markets Venture Partners and Two Sigma Ventures, with participation from several angel investors. The new round adds to $800,000 from previous seed and angel rounds, bringing the total amount raised to $2.8 million. Surely the investors have spotted something.
Data Room Data Myths Source: Dell Family Foundation
"With this funding we plan to expand our team and invest in further product development, particularly enhanced dashboards that offer new ways to visualize student performance, including shared information from other tools teachers and school leaders use. In a performance-based culture, it is imperative that teachers, students and families have greater visibility into all elements of student performance so that they can take informed, decisive action and improve student outcomes said Jennifer Medbery, founder and CEO of Kickboard.
With Kickboard, schools are able to improve data-driven teaching, increase collaboration among educators, better facilitate family communication and advance a culture of performance school-wide. Delivered as an on-demand solution, Kickboard can be easily integrated with a school's SIS.  Kickboard is not alone in trying to innovate in this field,  there is also school analytics startup Always Prepped,  but as schools continue to embrace technology and use data to drive outcomes it's little wonder that investors such as New Markets Venture Partners see an opportunity in it.
A Forbes article by Gil Press, ponders whether the teacher of the future will actually be a data scientist.  An intriguing thought.
"In education, as in many other sectors looking for a quick-fix, big data suddenly promises a new salvation. If we just collect and analyze enough data, isn't the state of education going to improve?. Says West:  "So-called 'big data' make it possible to mine learning information for insights regarding student performance and learning approaches. Rather than rely on periodic test performance, instructors can analyze what students know and what techniques are most effective for each pupil. By focusing on data analytics, teachers can study learning in far more nuanced ways. Online tools enable evaluation of a much wider range of student actions, such as how long they devote to readings, where they get electronic resources, and how quickly they master key concepts."
Gil wisely councels against being too over zealous: "We should be wary of the idea that data could substitute for the personal connection between a teacher and a student". He concludes "Data should focus on how it could help school administrators, not teachers".
More data about students certainly holds promise, offering the potential to improve learning and help identify student weaknesses in ways that were not possible when I attended school. Dedicated teachers in my day, relied on experience and human intuition. But as new technologies such as big data analytics usher in new opportunities, we also have the responsibility to ensure those technologies are used in sensible ways that meet national laws and cultural norms.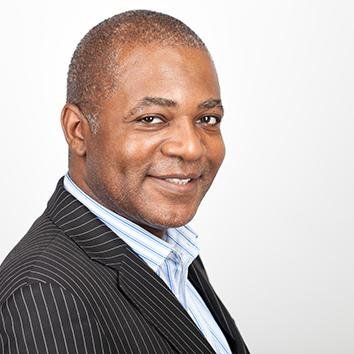 Hayden Richards is Contributor of IntelligentHQ. He specialises in finance, trading, investment, and technology, with expertise in both buy-side, sell-side. Contributing and advising various global corporations, Hayden is a thought leader, researching on global regulatory subjects, digital, social media strategies and new trends for Businesses, Capital Markets and Financial Services.
Aside from the articles, interviews and content he writes for IntelligentHQ, Hayden is also a content curator for capital markets, analytic platforms and business industry emerging trends. An avid new media explorer Hayden is driven by a passion for business development, innovation, social business, Tech Trading, payments and eCommerce. A native Trinidadian, Hayden is also a veteran, having served with the Royal Air Force Reserves for the past 10 years.
Follow Hayden on Twitter @HaydenARichards, linkedin.com/haydenhrichards and http://www.scoop.it/u/hayden-richards