Best Websites and Online Resources for SMEs and Start-ups.Intelligenthq
Best Websites and Online Resources for SMEs and Start-ups
Getting a new business off the ground and building it up can be a real challenge. Writing for BBC News, Howard Graham (2008) stated that four out of every five start-ups ends in failure. There are many reasons for this, according to Graham, such as failing to plan, failing to measure and failing to innovate. In the past all of this was further hampered by the difficulties of finding money to purchase expensive software licenses to get the tools needed to build a high performing new business.
One of the great things about the internet is that it has spawned a very large number of different tools that can help small and medium sized businesses as well as start-ups to work smarter and more effectively. All of these tools help to save time by providing quicker and better options for carrying out different kinds of business functions. Time means money and so these kinds of tools enable fledgling businesses to have a greater chance of success through their use. The following highlights some of the best tools, websites and resources available for building up a new business successfully:
1. Google Analytics – measuring how the business is doing is exceptionally important. As Howard Graham said, "Successful businesses measure everything that moves and even things that don't". Google Analytics provides the opportunity to be able to measure all kinds of different metrics relating to website performance, which can then be used to change, improve and grow. Measuring factors such as which pages get the most traffic, where that traffic comes from and which pages are likely to be bounced away from quickly all help businesses to refine their activities for a greater chance of success.
2. Yavvy – Yavvy is one of a number of different tools that can be found online that can help organisations to better manage the customer relationship from start to end. It helps to manage sales by better tracking leads. It also handles areas such as order management, billing and invoicing and inventory and payment, making it easier to stay on top of all of these critical business areas that so often get forgotten.
3. Dropbox – widely becoming a must have tool for all businesses, not just SMEs, Dropbox allows the ability to upload and share documents which others can then access from other locations. It is also very good for organising files and creating structure, all of which makes it easier to find crucial files exactly when they are needed.
7 Resources for SMEs and Start-ups. Intelligenthq
4. Ozonetel Systems  –  Ozonetel Systems is innovative organisation has a purpose of facilitating business communications via the use of the cloud, making it a cost effective solution for the communication needs of small and medium sized businesses. There is a cloud telephony platform named KooKoo and an option called BizPhone which is a cloud PBX.
5. Odesk – Odesk is one of a number of different websites that can be used for outsourcing the jobs that you do not specialise in but nonetheless need doing anyway. You will find that you can get all kinds of different jobs completed by outsourcing in this way, such as anything from getting a website built to accounting for your business, to having a writer create blog posts for you. The best part is that you can access workers all over the world which makes pricing very cost effective in many cases.
6. eLagaan – getting the legals right can be the bane of new businesses existence. eLagaan helps to ease the pain by offering business legal and payroll services. It offers terms and structures that help businesses to meet the needs of compliance, and it helps businesses to get good practices in place from the start of the business.
7. MailChimp – this handy tool is excellent for assisting with email marketing. MailChimp enables businesses to use a contacts list and create email newsletters, which helps to raise awareness of the business. Sending out such a newsletter can help drive traffic to the website and increase sales. By sending such newsletters with some regularity it is possible to see which are more likely to lead to sales and which are not, helping new businesses to learn and change what they do for greater success rates.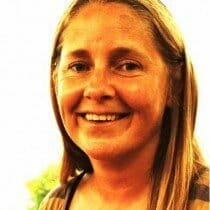 Paula Newton is a business writer, editor and management consultant with extensive experience writing and consulting for both start-ups and long established companies. She has ten years management and leadership experience gained at BSkyB in London and Viva Travel Guides in Quito, Ecuador, giving her a depth of insight into innovation in international business. With an MBA from the University of Hull and many years of experience running her own business consultancy, Paula's background allows her to connect with a diverse range of clients, including cutting edge technology and web-based start-ups but also multinationals in need of assistance. Paula has played a defining role in shaping organizational strategy for a wide range of different organizations, including for-profit, NGOs and charities. Paula has also served on the Board of Directors for the South American Explorers Club in Quito, Ecuador.