Social Media MBAs
In 2014, more than a million tweets were produced every hour and five billion minutes were spent on Facebook every day. It is a fact that social media is a major driver of modern society, affecting all field of human relationship. From business to marketing to social media brings massive amounts of people together, connected in a novel and powerful way. Its impact in business and economics is now a fact, as social media and information systems are transforming the way many businesses work in aspects such as organisational development, competitiveness and flexible working.
Social media is transforming every business into a social experience with particular characteristics. Social Businesses have to deal with an hyper-connected world, with increasingly empowered consumers, and increasingly geographically disparate and departmentalized employees. Social Media has been used already to increase a company's profile, and to improve client and customer relations, which has already affected tremendously the way many businesses work. But the potential for further change is huge. As the number of social platforms increases, there is a greater need to establish an internal and external business strategy, policy and culture to keep pace and build a competitive advantage. How to be prepared to address new ways to do business shaped by the social media revolution?
Intelligenthq has assembled a list that reviews the best programs offering a Social Media MBA/MSC both in the UK and the United States. This list will be published in two parts:
1. Social media MBA – Rutdgers University
Rutgers is the state university of New Jersey. Founded in 1766, Rutgers is the eighth-oldest college in the United States. It offers a nine-module certificate program, taught by a team of top industry experts. The program focus on connecting business objectives with social media strategy, by reviewing and studying its various platforms and what tactics to use to each platform. Through case studies, interactive sessions, and class exercises, participants will learn about the latest research and best practices in the industry.  Topics to be covered include constructing a strategy, leveraging listening channels, crises and landmines, content development, measurement and ROI, social media platforms, mobile opportunities, engaging influencers and change management. Their teaching methods are innovative and as such they have incorporated cutting-edge digital technology into their teaching approach. The students are offered an iPad and leveraging a proprietary mobile application to deliver the course content.
2. MBA Social media Management – Excelsior College in Albany, N.Y
The Excelsior's social media management MBA is designed with direct input from industry experts. Its ethos emphasizes practical, hands-on skills and its focus is on social media marketing. The MBA prepares students to achieve social media management expertise. The students will learn to use Twitter, Facebook, Reddit, and other social media tools to create and implement social media marketing campaigns. They will learn as well how to integrate social media tools with traditional marketing strategies, how to identify and market to targeted audiences and how to effectively manage online communities and measure and analyze audience behavior.
3. Digital and Social Media MBA – University of New England 
The Digital and Social Media MBA offered by the University of New England, is designed for today's professional who works in a digital and social market environments. The program looks at Social Media from the perspective of the emergent field of digital marketing. Its curriculum includes a core group of courses  (such as Organizational Leadership and Change, Managerial Accounting and Finance for Leadership, Managerial Economics, Marketing Management, Strategic Planning and Policy) and specialty courses such as "Trends in Digital and Social Media," "Psychology of Social Media," "Digital Media Law and Ethics," and "Professional Writing and Design for New Media."
4.MBA in Social Media Marketing MBA (online) – Southern New Hampshire University
The MBA in Social Media Marketing, from Southern New Hampshire University aims to equip students with the tools needed to address the social media revolution and its impact on businesses. This online course provides business leaders with a platform that can be accessed in any place, to learn the best ways to leverage this medium as a useful marketing tool. The program promises to teach students how to develop and execute successful social media marketing strategies that integrate with marketing plans, how to carry out market research to create more effective campaigns, improve and optimize products, and generate leads and how to target messaging to increasingly mobile audiences.
5. E-marketing and social media MA – University of Middlesex
Ranked as one of the Top 100 Best Masters in the world by Eduniversal,  the Middlesex MA in E-marketing and social media is a cutting-edge course that equips students with advanced theories and marketing skills to be applied in innovative businesses. The course focuses both on the development of entrepreneurial abilities and business management skills. Middlesex  Business School is ranked one of the top five in London and features leading practitioners and experienced academics from the marketing and digital sectors. The course and University offers an impressive range of guest lecturers from world-class organisations, such as YouTube, Twitter, Groupon, Microsoft Technology Centre, Google to its students. Some of its courses are: e-Marketing Strategy, 
Marketing Intelligence, Professional Practice Project, 
Social Media Strategy
Best Social Media MBAs Intelligenthq
6. MA in Strategic Marketing (Digital Marketing and Social Media) – London School Of Business And Finance
The MA in Strategic Marketing offered by LSBF  focuses on the most modern marketing practice. It's goals is to provide the student with the skills to implement and manage effective social media and digital marketing campaigns around the world. You will be fully prepared to apply your new media skills in a top level marketing position or progress to entrepreneurship. Divided in 3 stages, the student will attend courses on Strategic Marketing Management, Marketing Communications, Consumer Behaviour and Research. Digital Marketing Communications, Internet Marketing Management , Social Media Communications and Research Methods. The last stage implies an Online Dissertation and Research Methods. The course offers as well modules on digital marketing communications, internet marketing management and social media communications
7. Business intelligence and social media MSC – University of Brunell
Brunnell's  Business intelligence and social media MSC sounds like an exciting new programme with an original stance. Its ethos is to explore developments in cloud based and mobile commerce that are changing the way businesses will operate in the future. The course draws together technology and business perspectives in order to understand the implications for social-media enabled business. Business intelligence stands for technology for analyzing business data to make decisions whereas social media can be seen as an umbrella term that assembles all web based technologies that allow people to interact and share information. The course examines business application of social media technologies and analysis of data. The goal is to apply social media to develop new business models and new business opportunities. This course is perfect for students looking for a career in business and management within and beyond the IT sector. The program is linked with the IBM informing design and delivery, and the Business life employability programme
8.  MSc in Social Media and Management – University of York
This innovative MSc in Social Media and Management aims to provide the student with an understanding of existing and emerging technologies and teach them with the  ability to assess the impact of social media on society, commerce, public and third sector organisations in the UK and worldwide. The MSc in Social Media and Management is designed and taught by experts from both the Department of Sociology and The York Management School which will bring the student interesting perspectives coming from cutting edge sociological and business research. The course will provide the student with an understanding of how social sciences and social information systems have come together, and its impact on the business world and on society in general. The student will learn how digital information communications technology (ICT) is managed within businesses, and will explore alternative strategies for managing ICT in modern organisations. Other areas covered are to identify and analyse the key characteristics of contemporary new media such as Facebook and Twitter, gaining an in-depth understanding of the features of social media and how social media has impacted on society, and to investigate new methods of digital data analysis – from learning how the data is created to analysing the information and exploring the opportunities and challenges presented by the availability of these new data forms.
Best Social Media MBAs  part 2 will be published tomorrow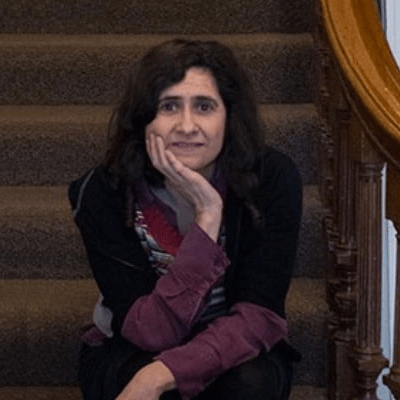 Maria Fonseca is the Editor and Infographic Artist for IntelligentHQ. She is also a thought leader writing about social innovation, sharing economy, social business, and the commons. Aside her work for IntelligentHQ, Maria Fonseca is a visual artist and filmmaker that has exhibited widely in international events such as Manifesta 5, Sao Paulo Biennial, Photo Espana, Moderna Museet in Stockholm, Joshibi University and many others. She concluded her PhD on essayistic filmmaking , taken at University of Westminster in London and is preparing her post doc that will explore the links between creativity and the sharing economy.