The majority of your favorite brands, most probably already on Twitter. If you are new to Twitter, as part of your induction to the site you are encouraged to follow popular brands and personalities. According to a recent study conducted by Constant Contact and research firm Chadwick Martin Bailey, people who follow major Bands on Twitter will not only recommend those brand products to friends, but also become purchasers as well. The research shows that 60% brand followers, will make recommendations, while 50% of followers are more likely to purchase directly.
Smart brands themselves are recognizing the power of Twitter and are using it as an advertising channel. The best brands that I follow other ones that usually inject some humor in their tweets. If it's well done, I don't mind that they're subtly trying to sell me something.
Looks like it's going to be a ginormous latte w/4 extra espresso shots kind of day. (we're bringing the Charmin with us for the aftermath.)

— Charmin (@Charmin) August 8, 2012
If you're going to sell something as mundane as toilet paper you're going to have to appeal to people's sense of humor. Charmin employs a wicked sense of toilet humor on every tweet. (No pun intended)
Fernando Torres won't be banned for scraping Jan Vertonghen on the face. He will, however, have to apologise to Jan in front of the class.

— Paddy Power (@paddypower) October 1, 2013
Paddy Power can always be counted on to entertain their 200,000+ Twitter followers when it comes to tweeting at live sporting events. Face it, we all like laughing at overpaid footballers.
#Mouthinking. #BigMac pic.twitter.com/VRmXlHeUrE

— McDonald's (@McDonalds) November 20, 2013
Everyone loves McDonald's but the company is not complacent. The frequently tweet to promote new products and let their followers stay in the loop about upcoming events. McDonald's are also notorious for giving away prizes.
If you are in the process of building your brand there's a bit of good news according to the constant contact report, 75% of respondents claim they have never actually unfollowed a brand on twitter, this means if you do it right, you can enjoy longevity and true engagement with your followers. You will have to be creative as your audience is going to demand unique content with every posting.
There are obviously many factors that make brands, worthy to follow. The best brands should have a combination of sharing information, educational content tailored for me, not to mention exclusive deals and giveaways. Because we all have short attention spans when it comes to social media perhaps it's the ones that take the time to inject humor will grab our attention and convert us into a loyal follower. I think Charmin is the best example of this.
Here is a list of the top 10 brands you should consider following on twitter:
1. McDonalds: @McDonalds
2. Taco Bell:   @TacoBell
3. LEVIS: @LEVIS
4. Warby Parker: @WarbyParker
5. JCPenney: @jcpenney
6. Nike: @Nike
7. Subway: @SUBWAY
8. Starbucks: @Starbucks
9. Old Spice: @OldSpice
10. American Express: @AmericanExpress
Check out how brands use twitter in this infographic from My Clever Agency.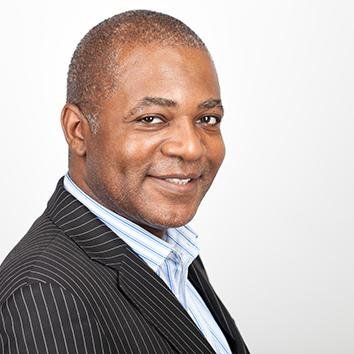 Hayden Richards is Contributor of IntelligentHQ. He specialises in finance, trading, investment, and technology, with expertise in both buy-side, sell-side. Contributing and advising various global corporations, Hayden is a thought leader, researching on global regulatory subjects, digital, social media strategies and new trends for Businesses, Capital Markets and Financial Services.
Aside from the articles, interviews and content he writes for IntelligentHQ, Hayden is also a content curator for capital markets, analytic platforms and business industry emerging trends. An avid new media explorer Hayden is driven by a passion for business development, innovation, social business, Tech Trading, payments and eCommerce. A native Trinidadian, Hayden is also a veteran, having served with the Royal Air Force Reserves for the past 10 years.
Follow Hayden on Twitter @HaydenARichards, linkedin.com/haydenhrichards and http://www.scoop.it/u/hayden-richards