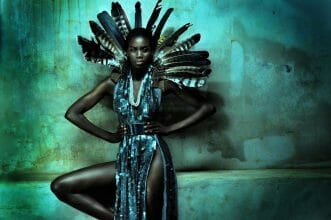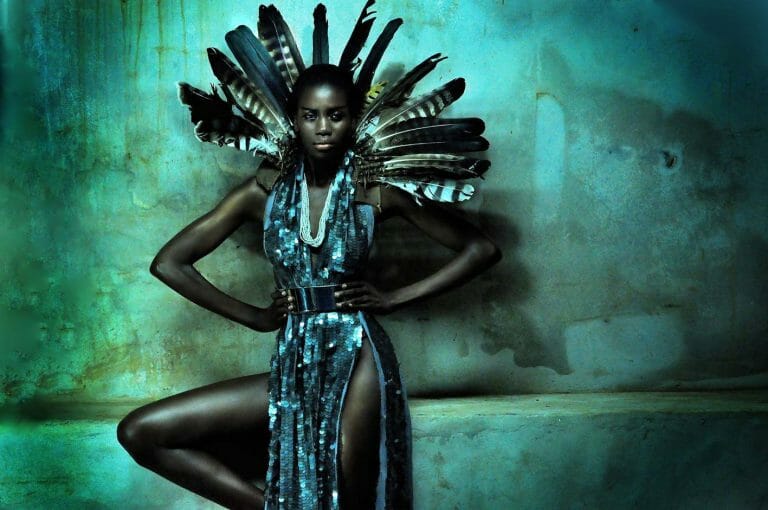 "Ethical work provides an alternative path for hundreds of thousands of people living in poverty, while lifting the continent's vibrant creative sector." Ethical Fashion Initiative (EFI) Chief Technical Advisor, Simone Cipriani, has made clear that leveraging the creative industries in rather poor regions is the right way to go to get the people out of that insecure situation. And that is exactly why Impact Fund For Africa (IFFA) has been created for.
That idea, or goal, as it would be more accurate, is what underlies behind the recently announced upcoming collaboration between The Ethical Fashion Initiative (EFI) and the African Fashion Fund (AFF). Both organizations have announced that they will join efforts in a brand new initiative: the Impact Fund For Africa (IFFA), to help the creative industries in sub-saharan countries.
The way forward is at is follows. The IFFA will be set as a new investment fund worth £100 million and will be entirely at the service of African creatives working in the fashion and lifestyle industries, providing investment, support and advice. The official date of announcement will be on November 12.
AFF Founder, Roberta Annan said about the upcoming IFFA initiative: "I am thrilled about this partnership with the EFI. I believe it will give African brands the indispensable funding and resources to participate competitively in the global fashion economy. We are also in good contact with the European Commission, key partner of the Ethical Fashion Initiative, to identify possible way of cooperation with their new strategy to support investment in Africa and into the creative sector."
The partnership will be announced in an unrivalled scenario: in Paris during the Paris Peace Forum. Over 84 Heads of States, The United Nations Secretary General and many dignitaries, including host French President Emmanuel Macron are expected to assist to the forum. Here, the proposed fund will address the investments needed to leverage the power of creative and cultural industries to expand the social capital of Sub-Saharan African countries and thus contributing to the United Nations Sustainable Development Goals, as well to promote inclusive growth in these economies.
Showcasing its expected direct impact and potential, Madam Roberta Annan, Managing Partner of Roberta ANNAN, Founder of the African Fashion Fund and M. Simone CIPRIANI, Founder and Chief Technical Advisor of the Ethical Fashion Initiative (ITC) will bear the responsibility to share their ideas in front of an unbeatable audience.
Activities lined up for the launch include a unique fashion show featuring three leading African designers on the November 13 at 13h00 which will be followed by an interactive pitch at Space for Solutions led by Madam Annan together with the Director for Peace and People at the Directorate General for International Cooperation and Development of the European Commission, Madam Henriette GEIGER, funding a relevant part of the actions of Ethical Fashion Initiative in various countries of Africa.
Likewise, representatives of African designers will assist there too to present their work. Among them there will be:
Duaba Serwa – a contemporary Ghanaian fashion brand founded in 2011, the brand has been featured on CNN, Forbes, Vogue Italia and Deutsch Welle;
Sophie Zinga – a socially conscious womenswear brand featuring hand-woven Senegalese cloth and semi precious stones;
Chocolate by Kwaku – Chocolate by Kwaku Bediako – A Ghanaian fashion brand which draws inspiration from the rich Ghanaian culture, lifestyle, taste and preferences.
The Impact Fund for Africa will be managed by Roberta Annan Capital Partners (RACP) with members from the EFI serving as non-exec board members and managing the sustainability committee, which will contribute to the mobilisation of private capital for the financing of investments in support of the African creative and lifestyle industry.
EFI Chief Technical Advisor, Simone Cipriani says: "We are incredibly excited to launch this investment fund for Africa knowing the direct impact this investment will have on the growth of creative industries in Sub-Saharan Africa. To launch this at the Paris Peace Forum is fitting – ethical work provides an alternative path for hundreds of thousands of people living in poverty, while lifting the continent's vibrant creative sector."
For over ten years the Ethical Fashion Initiative has invested in refining production systems that enable production with community groups of micro-entrepreneurs in target countries. Working in the luxury and lifestyle sectors supporting international companies such as Vivienne Westwood and Stella McCartney source high-quality and ethically-produced artisanal goods from some of the developing world's most difficult environments.
Allocations for the proposed fund will come from private business and institutional sectors (family offices and foundations). Additional contributions will be looked for from other international organization engaged in enlarging their activities to strengthen productive investments in Africa (like the experience of the European Commission with the External Invest Plan and its European Fund for Sustainable Development) to support a component of seed funding and guarantee instruments.
The private capital will be mobilised by EFI and AFF through institutional investors and private companies that will participate in investments. The fund seeks to create an investment potential to cover the gap between public intervention and business reality in the creative and fashion sectors of Sub-Saharan Africa.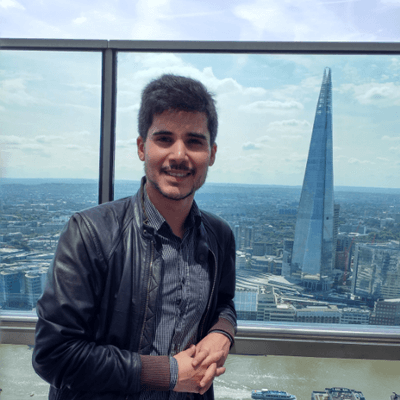 Hernaldo Turrillo is a writer and author specialised in innovation, AI, DLT, SMEs, trading, investing and new trends in technology and business. He has been working for ztudium group since 2017. He is the editor of openbusinesscouncil.org, tradersdna.com, hedgethink.com, and writes regularly for intelligenthq.com, socialmediacouncil.eu. Hernaldo was born in Spain and finally settled in London, United Kingdom, after a few years of personal growth. Hernaldo finished his Journalism bachelor degree in the University of Seville, Spain, and began working as reporter in the newspaper, Europa Sur, writing about Politics and Society. He also worked as community manager and marketing advisor in Los Barrios, Spain. Innovation, technology, politics and economy are his main interests, with special focus on new trends and ethical projects. He enjoys finding himself getting lost in words, explaining what he understands from the world and helping others. Besides a journalist, he is also a thinker and proactive in digital transformation strategies. Knowledge and ideas have no limits.