8 Quotes By Raymond Kurzweil : The Singularity Futurist
Raymond Kurzweil is an American author, computer scientist, inventor and futurist, as well as a Director of Engineering at Google. An inspirational character, in 1999 Kurzweil was awarded the highest honour of technology in the United States, the National Medal of Technology and Innovation, the Lemelson-MIT Prize for innovation in 2001, and included in the National Inventors Hall of Fame in 2002. Kurzweil is an entrepreneur, genius and innovator of the highest level. He was ranked by Inc magazine as number eighth most fascinating entrepreneur in the United States.
As an inventor, Kurzweil was responsible for the delivery of the first CCD flatbed scanner, the first omni-font optical character recognition, the first print-to-speech reading machine for the blind, the first commercial text-to-speech synthesiser and the first commercially marketed large-vocabulary speech recognition. He is also a firm advocate for both the futurist and transhumanist movements. He has popularized the "singularity concept". Singularity means the moment when civilization radically changes, due to the accelerating progress in technologies causing artificial intelligence to exceed human intellectual capacity and control, overtaking human thinking.
A prolific author, Kurzweil has published seven books, of which five became national bestsellers in the USA. His book the Age of Spiritual Machines achieved the number one spot of best seller in the science books section and was translated into nine different languages. He has also written The Singularity is Near. This book was also a number one seller in two areas – science and philosophy. Kurzweil's most recent book is: How to Create a Mind: The Secret of Human Thought Revealed. Of note, Kurzweil's futurism and transhumanism ideas have led to him being involved in a range of different organisations. These include the Singularity Institute for Artificial Intelligence. His work, The Age of Intelligent Machines espoused the ideas that he has regarding the future. He is claimed to have seen that the Internet was going to grow tremendously in the way that it did, both in terms of users and content.
Intelligenthq assembles here some of Kurtweil's thought provoking quotes:
1. "Our technology, our machines, is part of our humanity. We created them to extend ourselves, and that is what is unique about human beings." Ray Kurzweil
Quote by Ray Kurzweil
2. "What we spend our time on is probably the most important decision we make." Ray Kurzweil
Quote by Ray Kurzweil
3. "Our intuition about the future is linear. But the reality of information technology is exponential, and that makes a profound difference. If I take 30 steps linearly, I get to 30. If I take 30 steps exponentially, I get to a billion." Ray Kurzweil
Quote by Ray Kurzweil
4. "Biology is a software process. Our bodies are made up of trillions of cells, each governed by this process. You and I are walking around with outdated software running in our bodies, which evolved in a very different era." Ray Kurzweil
Quote by Ray Kurzweil
5. "By the time we get to the 2040s, we'll be able to multiply human intelligence a billionfold. That will be a profound change that's singular in nature. Computers are going to keep getting smaller and smaller. Ultimately, they will go inside our bodies and brains and make us healthier, make us smarter." Ray Kurzweil
Quote by Ray Kurzweil
6. "People say we're running out of energy. That's only true if we stick with these old 19th century technologies. We are awash in energy from the sunlight." Ray Kurzweil
Ray Kurzweil
7. "I'm an inventor. I became interested in long-term trends because an invention has to make sense in the world in which it is finished, not the world in which it is started." Ray Kurzweil
Ray Kurzweil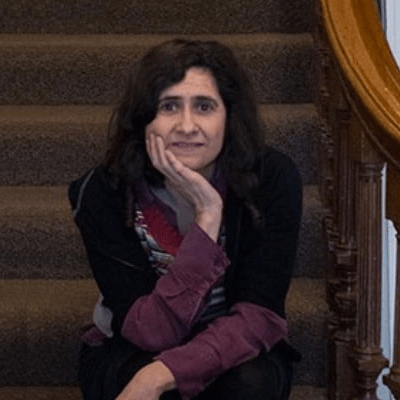 Maria Fonseca is the Editor and Infographic Artist for IntelligentHQ. She is also a thought leader writing about social innovation, sharing economy, social business, and the commons. Aside her work for IntelligentHQ, Maria Fonseca is a visual artist and filmmaker that has exhibited widely in international events such as Manifesta 5, Sao Paulo Biennial, Photo Espana, Moderna Museet in Stockholm, Joshibi University and many others. She concluded her PhD on essayistic filmmaking , taken at University of Westminster in London and is preparing her post doc that will explore the links between creativity and the sharing economy.