According to Pringle and Company the business intelligence industry is growing at a phenomenal rate of 15% annual growth each year. There is simply not sufficient qualified talent in this field to meet the demand, and this means that the business intelligence market holds many interesting opportunities for business intelligence savvy individuals. Some skills are more noteworthy than others in this area, and the top 7 skills for business intelligence are considered to be:
1. Finger on the pulse – business intelligence is continually changing. Business Intelligence professionals that want to get ahead of the crowd, or at least keep up need to keep up to date on all of the latest trends and developments in this fast-changing environment. Yesterday's latest advance is today's old news in this market, so spending time to keep abreast of the change is essential to success.
2. Fearless – closely linked to the above, the level of change taking place continually in the business intelligence industry is phenomenal. This means that one critical skill for success is the ability to be able to embrace change with open arms, and cast aside any fear of the unknown. Business intelligence professionals will continually be dealing with new developments, and sticking with tried and testing solutions just won't cut it, as organizations struggle to keep on top of this fast-changing area.
3. Big picture perspective – great business intelligence professionals have an understanding of how the business works, its vision, goals and strategies, to be able to develop intelligence that will support and enhance this, by enabling sound decision making based on fact rather than gut feel.
4. Close attention to detail – being able to see the wider perspective while understanding that the devil is in the detail too is a key skill for business intelligence professionals to be able to perfect.  They need to understand the use to which business intelligence will be put in building strategies that work, while also maintaining focus on the level of detail that can help achieve this.
5.  Curious – excellent business intelligence professionals nurture their curiosity and bring it out frequently to add value in the provision of business intelligence that excels. By having the skill of being able to ask the right questions at the right time, business intelligence professionals are able to extend their offerings to more precisely meet the needs of the business, and some.
6. Communicator – communication skills are key in just about any role, and nowhere is this truer than for business intelligence. A business intelligence professional that cannot communicate will struggle to understand business requirements and to deliver against projects. Conversely, a business intelligence professional that is also a great communicator is far better equipped to understand what is required of a business intelligence project and the boundaries within which it must be delivered.
7. An analytical mind – last but not least, business intelligence can be unwieldy and extremely complex and it requires the attention of focused and analytical minds. Professionals in this area must have the intellect to be able to spot patterns and identify ways of utilising data creatively to generate informative reports.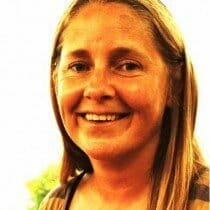 Paula Newton is a business writer, editor and management consultant with extensive experience writing and consulting for both start-ups and long established companies. She has ten years management and leadership experience gained at BSkyB in London and Viva Travel Guides in Quito, Ecuador, giving her a depth of insight into innovation in international business. With an MBA from the University of Hull and many years of experience running her own business consultancy, Paula's background allows her to connect with a diverse range of clients, including cutting edge technology and web-based start-ups but also multinationals in need of assistance. Paula has played a defining role in shaping organizational strategy for a wide range of different organizations, including for-profit, NGOs and charities. Paula has also served on the Board of Directors for the South American Explorers Club in Quito, Ecuador.