It was just the other day that people were questioning how YouTubers made their money. Some could not believe that content creation could help people make so much money. But when it suddenly became apparent that there was a lot of money on YouTube, tons of people created YouTube channels.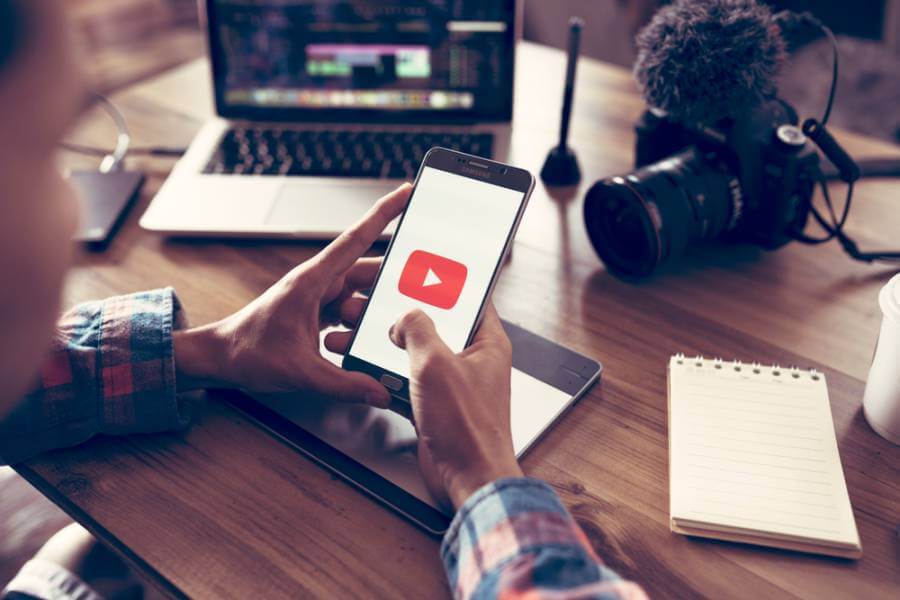 As you may have already noticed, the competition to stand out is stiff. You must go the extra mile to get people to pay attention to your content – and we all know this is easier said than done. So, how are YouTubers getting people to watch their content more often? We have compiled some interesting tactics:
Start the Hype
What do you think of a video that has two views? If you are like most people, you will assume that the content is boring. So, you will move on to a video with more views, probably favoring the one with millions of views and thousands of comments. That is what people think when they come across your video with few views – it must be a yawn. How can you change their attitudes? You can always increase YouTube views by buying them. While this might seem unorthodox, some companies direct real YouTube users to view your content. All you need is to ensure you bank on a company that does what it purports to do, and you will be safe. Moreover, transcribing a YouTube video can boost its SEO, so people will find it easier when searching for certain phrases. Now that you have traffic flowing to your video, how can you get more people interested? More so, how can you keep them hooked to your content? That's where the challenge arises – but we know how you can navigate this issue.
Make Interesting Content
There are millions of videos that relate to what you want to cover. Want to show people how to bake? Millions of people already do that! Want to show off your ab workouts? Hello, there are thousands of people doing the same thing. So, what makes you different? Why should anyone bother to watch your video? On that note, why should they even share or save it? You need to differentiate yourself, and here's how you do it: find the gap in your niche. Sure, there might be millions of people who do what you do. But what issues are they not addressing? For example, suppose you share healthy recipes. What are your competitors not doing? Maybe their ingredient lists are too long or are not locally available. That there is an issue you can solve, thus making your content the go-to for people who identify with such pain points.
Get People to Subscribe
Have you ever noticed what happens when you subscribe to a YouTube channel? Every time that channel has a new video, you get a notification. Of course, you need to enable your pop-up notifications for this to happen, but you get the idea. That's what you need to get more people to watch your content. So, how do you get people to hit that subscribe button?
Ask your loved ones to subscribe to your channel: Seldom will people subscribe to a channel that has few followers. They often think of this as a sign that your content is meh at best. So, please encourage them by showing them that other people have trusted you.
Ask your viewers to subscribe to your channel: Now, this can be tricky. How do you ask people to subscribe to your channel without resorting to begging them or annoying them with constant requests? It's all about playing it off cool. At the beginning of your video, ask people to subscribe to your channel and let them know what's in it for them if they do. For example, if you share recipes, you can state, "Subscribe to my channel so you can view all my recipes hot off the oven." Anyone interested in viewing your recipes will feel compelled to hit that subscribe button. Don't make the request so long as this can put off your viewers. A few sentences will do the trick, and you can then get into what the video will cover.
Subscriptions take a while to grow. So, don't feel disheartened if the numbers are not to your liking. Keep pushing and creating good content, and people will find you soon enough.
Make Playlists
Are your videos related? It's always nice to create a system where your viewers can find related content in one place. For example, if you share content about home organization, you can have the kitchen tips in one place. That way, viewers who want kitchen-related tips can go to that playlist, go through the videos, and find what they want. Why is this a good idea?
It prompts a viewer to look for what they need. Instead of scrolling through tens or hundreds of videos, they can find the playlist right from your home screen and can save time.
Most people end up viewing more than one video from the playlist. Suppose the viewer wants tips on how to clean their cabinets. They will watch the video, and at the end, they will get a prompt on a related video, piquing their interest and pushing them to watch another video. In the end, they might watch even five videos. If they enjoy your content, they might hit that subscribe button.
As you create content, do so with the goal of curating playlists for your audience. It pays off eventually.
Use End Cards
YouTube uses an algorithm to suggest videos to its audience. Sometimes, this works in your favor, and at others, it sends your viewers to another channel once they finish watching your video. To avoid losing them, it's advisable to use end cards in your videos that show up minutes or seconds before the end of the video. Here's an example. Suppose a video relates to how to paint a nursery. The end card can be on how to use wallpaper in the nursery. That will likely prompt the viewer to click on the wallpaper video because it relates to the first one. To be safe, use end cards from videos in the same playlist like the one being played.
Don't forget to use searchable keywords with high traffic but low volume. All the best!

Founder Dinis Guarda
IntelligentHQ Your New Business Network.
IntelligentHQ is a Business network and an expert source for finance, capital markets and intelligence for thousands of global business professionals, startups, and companies.
We exist at the point of intersection between technology, social media, finance and innovation.
IntelligentHQ leverages innovation and scale of social digital technology, analytics, news and distribution to create an unparalleled, full digital medium and social business network spectrum.
IntelligentHQ is working hard, to become a trusted, and indispensable source of business news and analytics, within financial services and its associated supply chains and ecosystems.