internet tips image source iStock
Research indicates that the youthful generation of  "digital natives" entering the workforce can still struggle to find the best answers without the right tools and know-how. A 2012 report from Project Information Literacy, Learning Curve: How College Graduates Solve Information Problems Once They Join the Workplace, reveals that while many college graduates are adept at using new communications technologies and digital platforms, far fewer are familiar with traditional non-digital research techniques. However, having a firm grasp of "obtaining and processing information," is one of the top qualities employers and recruiters seek from job candidates.
The report – a collaboration between the federal Institute of Museum and Library Services and Harvard's Berkman Center for Internet and Society Museum – suggests two solutions for "confronting the information-gap" in the workplace, "(1) partner recent college graduates with more seasoned employees to exchange information-obtaining techniques; (2) implement programs in the undergraduate experience that require students to solve problems by using sources beyond Google."
Research skills are vital to the next generation of Thought Leaders. Where many digital natives entering university and the workforce already have an edge in their technical skillset, it doesn't hurt to refine information processing skills that can make all the difference to potential employers. Below are five tips for improving your research skills.
1. Use the right search engines.
Finding the right information often starts with using the right tools. Search engines and databases all use different methods and algorithms to find information. Depending upon the information sought, the task can be daunting. Developing a research strategy is key. Keely Wilczek, in Scholarly research strategy guide for journalists, recommends identifying your information needs (including background information and understanding the scope of your topic), organising key words and concepts for search engines and databases, and analysing and adjusting your search strategy if you are unable to find the information you are looking for. Google is a great place to start, featuring advanced settings and specialised searches for scholarly articles, journals, books, and documents. Bing and Yahoo! offer similar functions, while Twitter, Facebook, Youtube and other platforms can perform internal searches. Hundreds of other databases can also be accessed, including JSTOR and LexisNexis, that offer peer-reviewed research and articles.
2. Speed is important, but not everything.
Good research takes time, something that educators and employers note, digital natives seem to lack. According to Project Information Literacy findings, "College hires tend to give the quickest answer possible when asked to find information. They do so by using Web search engines and scanning the first few pages of results." The key is to go beyond shallow or superficial searches and focus on your research strategy. While you may perceive speed as a strength, employers will also be looking for candidates who understand the limitations of strategic sessions of Google searching. Employers also want results based on good information, which can mean …
3. Google might not be the answer. 
internet tips source Flickr/James Cridland
A majority of employers surveyed expressed surprise that many young employees rarely made phone calls or referred to annual reports for answers to pressing questions: "When recent graduates cannot find information online, many turn to a trusted co-worker for help with a quick answer. In other situations, they develop a trial-and-error method to solve information problems." An understanding of traditional research methods is critical to finding information that cannot be Googled. It may require calling sources and asking questions, filing through company reports, as well as requesting information or documents from local and federal government agencies and research institutes.
4. Use critical thinking and synthesize sources.
Research by Pew Internet, How Teens Do Research in the Digital World, suggests that digital natives and teens often have a hard time telling the difference between commercially influenced information and information that comes from an unbiased or peer-reviewed source. Judging credibility requires critical thinking and fact checking. Fact checking often requires locating, evaluating, and organising credible information from multiple primary sources, a process called synthesis. And needless to say, some of those sources aren't always found online. The most important questions to ask when evaluating the credibility of sources are the five W's: who, what, why, when, and where.  It's also necessary to ask "how?": is your source well-documented and written at a suitable level for your needs?
5. Have patience and determination.
Like any skill, developing good research abilities requires time, practice, and patience. It isn't enough to dazzle employers with technical prowess. Being a vital asset to any organisation also requires the ability to get the best answer, even if it takes a little longer to find.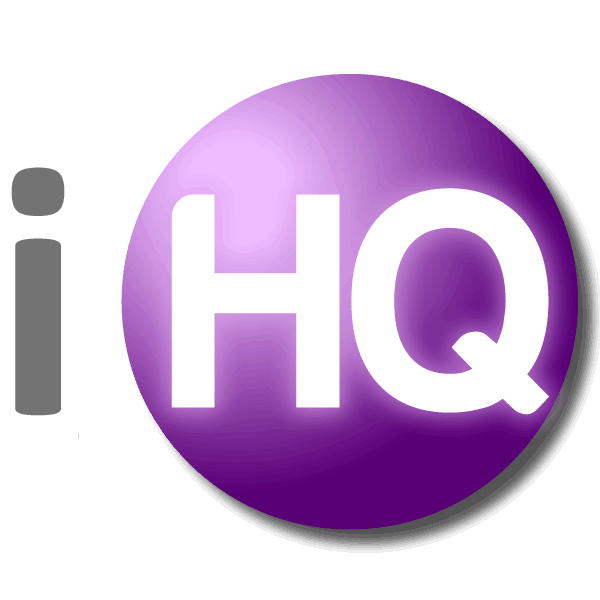 IntelligentHQ Your New Business Network.
IntelligentHQ is a Business network and an expert source for finance, capital markets and intelligence for thousands of global business professionals, startups, and companies.
We exist at the point of intersection between technology, social media, finance and innovation.
IntelligentHQ leverages innovation and scale of social digital technology, analytics, news and distribution to create an unparalleled, full digital medium and social business network spectrum.
IntelligentHQ is working hard, to become a trusted, and indispensable source of business news and analytics, within financial services and its associated supply chains and ecosystems.