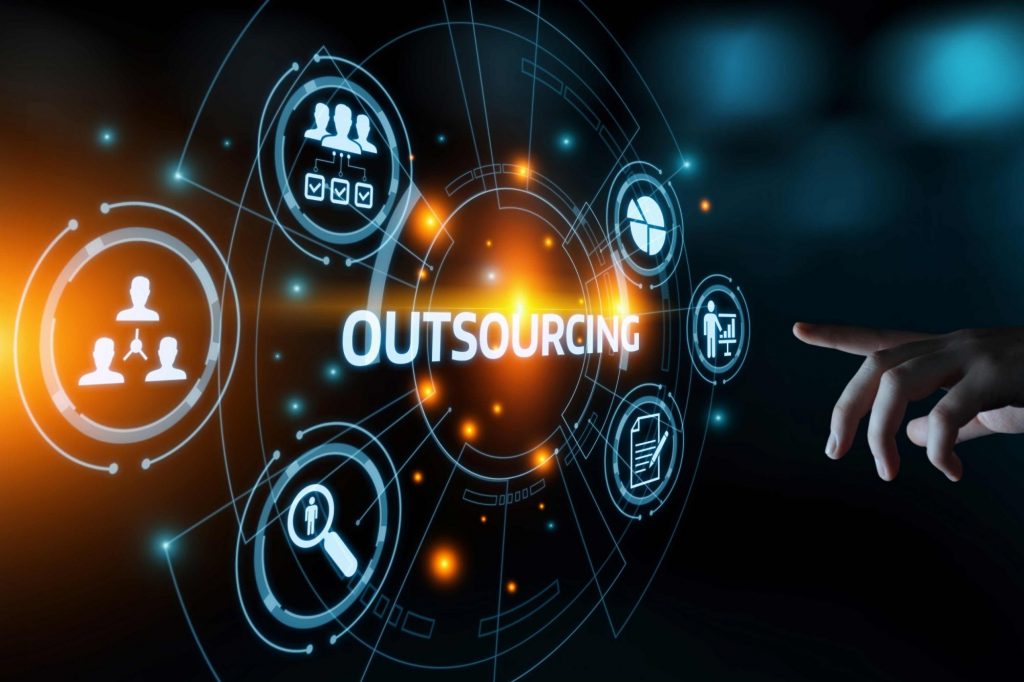 Outsourcing is the act of contracting out a service to help you with your business. These people, whether they are individuals freelancing, or companies hired to do the work for you, can help move your business toward the path of growth and success.
Why is it important for SMBs to outsource some of their tasks? The simple answer is time and money. Most small and medium businesses do not have the capital to hire expert employees in all areas in order to get the highest level of services. Often times small business owners try to take on everything themselves and quickly learn that burn out can happen fast. Contracting out help can get you experts for a reasonable amount of money, without the search costs, onboarding or salary and benefit costs that can kill a SMB budget.
So, what areas of your SMB should you outsource? Believe it or not, depending on the industry that you are in, there is opportunity to outsource every aspect of a business. Even in healthcare, you can outsource nurses to staff your building and take care of your patients, or you can outsource construction workers to complete a project.
These are four common areas that every SMB should consider outsourcing.
Accounting and Finance
While this is probably one of the harder ones for SMB owners to give up control of, outsourcing your accounting and finance tasks can help your business tremendously. Outsourcing such tasks to accountants in London or anywhere in the world is a smart move. Having someone else look at your accounts payable and receivable compared to your budget can help you eliminate costs you thought were necessary that maybe aren't. Additionally, as you grow, they can help create forecasting models for your business so that you continuously trend in the positive.
2. Payroll
This is an easy and common avenue to outsource. Quick Sprout is a place where you can find professional employer organizations to take on your HR functions. They state that 68% of businesses are more successful when they use a PEO. Not having to deal with worrying about payroll is an easy way to build time back into your day. Productivity leads to profitability so the more time you have to grow your business, the more profitable it will be.
Check the following benefits of outsourcing your payroll:
Ensures that your employees get their salary on time

Ensures accurate paid hours

Focus more on developing employee rewards than handling pay complaints

 

Boosts employee relationship and retention
3. IT Management
What may have started with just a laptop and printer in the early stages of your SMB is likely to be far from the case now. Ensuring that the entire company is running on a server that is able to share important documents, print to remote locations and run on high speed Wi-Fi is essential in business practices. Something you don't want to get bogged down with, though, is having to manage it all. Setting up a new employee's computer, connecting them to the network and managing all of their accounts is something that is much easier handled by an outsourced company. When the printers go offline for no known reason or your employee cannot connect to the shared drive, being able to have them call an IT provider who will trouble shoot the problem will save you time, energy, and usually frustration. This is one of the first things a growing company should consider outsourcing if IT is not your primary industry.
Here's a quick summary on the benefits of outsourcing IT management:
Prevents major downtimes

Get 24/7 IT support

Get expert advice when IT issues arise

 
4. Marketing
Hiring a good marketing professional with connections in the industry that is going to be able to provide solid leads is going to be expensive. Outsourcing your marketing and lead generations will ensure your name is getting in front of the customers that count. Having 10k people see a post advertising your business on social media is great, but only if the majority of those people will use that service. If Medicare is your industry, then blasting an advertisement to 5,000 people who are between the ages of 35-45 will be nothing but a waste of money. But getting that same information in front of a group with ages ranging from 64-70 and you will have a lot better chance at making a sales conversion.
A good marketing organization is able to get your business across to the people who will benefit from it and will be able to provide you with a solid lead base that will grow from inquiries to sales, farthing your business's success.
Here are the benefits of outsourcing marketing for your SMB:
Save Time And Effort:

Marketing agencies employ experts to reduce your time in learning, implementing, and monitoring your marketing efforts.

Drive Better Results:

Marketing companies have the right software applications and manpower to carry out digital marketing strategies. They know the

latest marketing trends

and provide accurate results to help you make a sound decision.
Focus On Your Business: By outsourcing your search engine optimization (SEO) marketing, social media marketing, and email marketing, you'll be able to focus more on your production and business decision-making. These digital marketing strategies usually involve round-the-clock monitoring to avoid missing important data.
Outsourcing parts of your SMB can be a beneficial move, especially if you don't have the means to hire talented and seasoned employees. The ability to save on finances while still getting some of the best and most knowledgeable people in the industry will give you the advantage to grow your business quickly. It is also a great opportunity to network, as most of these people have been in the industry for many years. For many administrative services, working with a PEO can benefit both you and your employees.

Founder Dinis Guarda
IntelligentHQ Your New Business Network.
IntelligentHQ is a Business network and an expert source for finance, capital markets and intelligence for thousands of global business professionals, startups, and companies.
We exist at the point of intersection between technology, social media, finance and innovation.
IntelligentHQ leverages innovation and scale of social digital technology, analytics, news and distribution to create an unparalleled, full digital medium and social business network spectrum.
IntelligentHQ is working hard, to become a trusted, and indispensable source of business news and analytics, within financial services and its associated supply chains and ecosystems.